What unites the sky and the creation of a yacht from scratch for a fully custom-made order? Perhaps what is both there and there is a lot of space and almost no restrictions. Perhaps that's what inspired the creators (and authors of the name) of the boat. Skythe launch of which the shipyard has recently proudly reported Heesen Yachts. The 50-metre, all-aluminium brainchild of the famous Dutchmen is the last squeak of yachting technology and a strong argument that projects of this calibre should be completely individual. Otherwise, what is the point? Big flotillas of the same systerchip are the domain of transport companies with tankers and dry cargo ships.
Okay, Sky. To date, this is the largest displacement boat from Heesen. Design of the aluminum case - the fruit of a joint work of the company's own design office and the company. Omega Architects. Licked, streamlined lines and contours are already familiar from previous boats of the Dutch shipyard, and the individuality of the appearance is given by an unusual graphite grey hull colouring.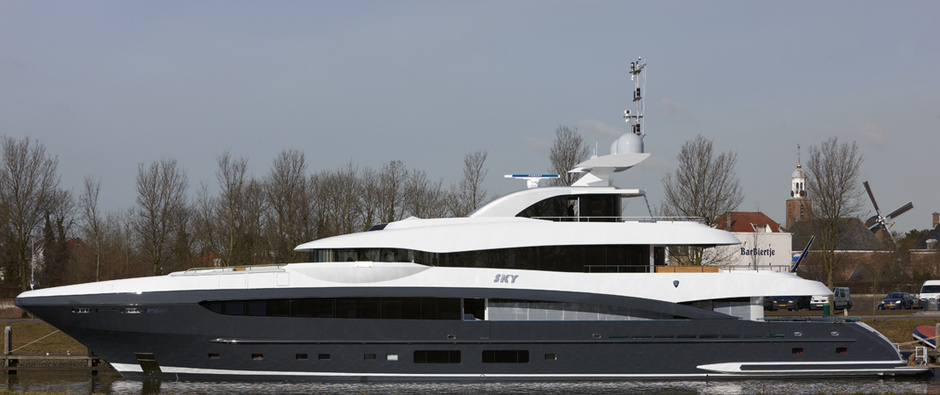 An octagonal Jacuzzi in the bow was a nice touch to the portrait, but a really creative idea of the designers walked inside the boat. The client gave the interior design to the New York bureau... Mojo Stumer Associateswho used to work on high-end residences. The owner of the yacht had a «very modern» interior. Mojo Stumer did not fail to create an ultra-modern space in ebony, carbon and polished steel.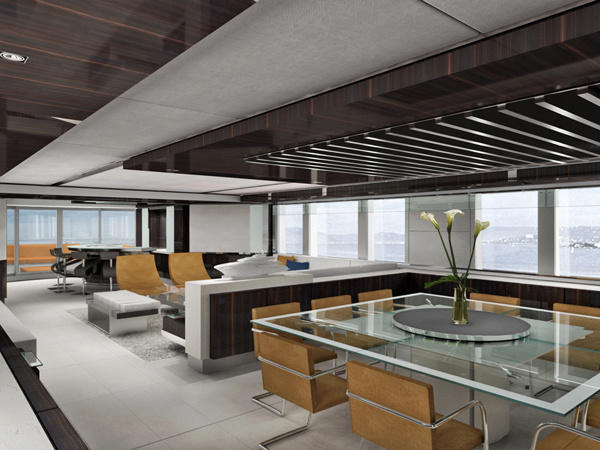 In the main salon, a glass dining table and two coffee tables are attractive to the eye, with outlines similar to the boat's deck plan or to the blades of knives. Along with the admiration of the corners and edges, the idea comes that the boat is clearly going to avoid good storms as much as it can.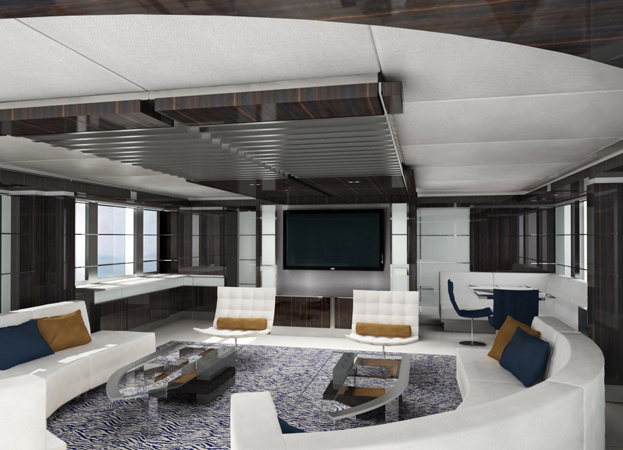 The 9-metre wide hull gives the occupants Sky a lot of space to relax. The five cabins (the owner's suite on the main deck, two double cabins and two VIP suites) are finished in the same modern style - dark wood and steel - and equipped with everything you need, including plasma screens. All TV screens, kitchen appliances and storage compartments are cleverly disguised in the finishes so as not to «clog the» clean lines of the interior.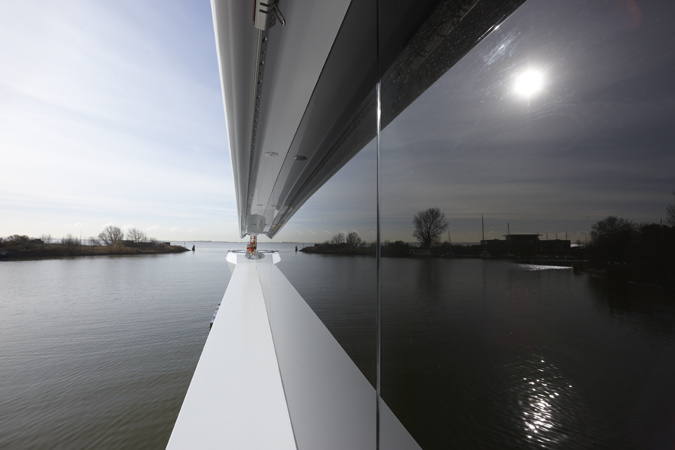 For the time being. Sky is undergoing sea trials before delivery to a customer in April of this year. With two MTU diesel engines (2x1556 hp) the boat has to be quite fast for its size - the maximum speed is promised at 14.5 knots. At 12 knots, it will have a range of 3200 miles.