Not everyone in the yachting industry may know it, but in the world of contemporary art and industrial design, Marc Newson is one of the biggest names. This Australian designer has created almost everything from furniture and sculptures to watches, buildings and planes. His work is represented in most permanent museum collections, including the Museum of Modern Art in New York, London Design Museum and the Pompidou Centre in Paris, and in 2005 he was listed by TIME magazine as one of the 100 most influential people of the year. Now the Grand Creator has also made it to the boats.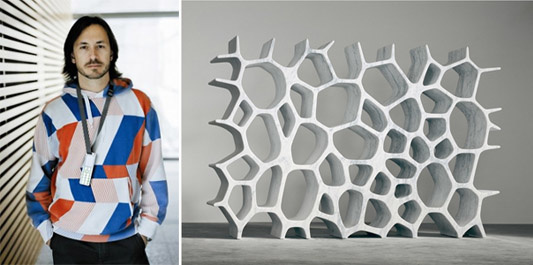 In cooperation with the legendary Riva shipyard, the designer created a special limited edition Aquariva. This boat has retained the recognizable features of the classic Riva runabouts, and at the same time bears the imprint of modern style from Newson. Take a look at, for example, how interesting the stern is.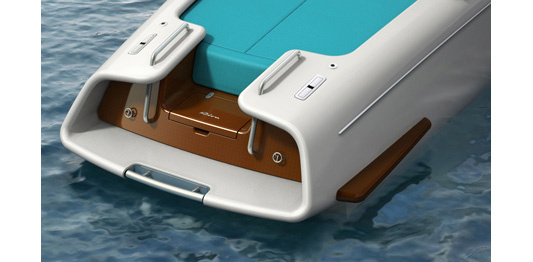 The choice of materials is very unusual. Made on the basis of fabrics, by tactile sensations similar to wood laminate (phenolic composite) is used for decoration of the top deck and the instrument panel. This material was developed in the first half of the 20th century, and was the immediate precursor of fibreglass. It is much more durable than natural wood, but still preserves the aesthetics and warmth of organic material. To give the exterior of the boat a more high-tech look, Newson used anodised aluminium for mooring ducks, hooks and other delicate things - a material that had hardly been used on boats before.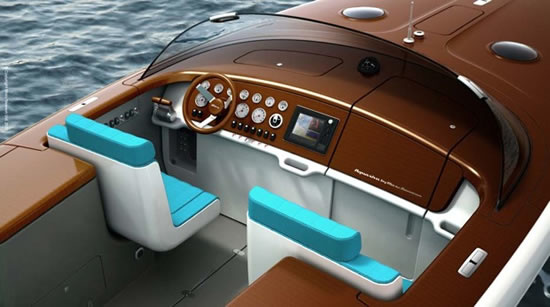 Within the limited edition it is planned to build only 22 buildings. This model will not be sold through Riva dealer network, but will be available for order only through Larry Gagosyan's contemporary art galleries in New York and London. The cost of the boat length of 33 feet will be about 1.5 million dollars - the price for such a size, frankly speaking, really collectible.
The first "Aquariva by Marc Newson" will be available live in September this year.