Kingship, one of the most modern and largest Chinese shipyards, will present its latest 156-foot motor yacht project at the Monaco Yacht Show. The very distinctive design, with a steep stem and large round portholes, belongs to Donald Starki, a very famous but recently silent man.
It seems that the best of the designer's times are over - nothing much new can be seen in Kingship 156. The concept of vertical or reverse bow on large boats is now used by everyone who is not lazy, and the yacht itself resembles Amels "limited editions" boats. The Chinese probably thought that an attractive price together with the signature of a famous designer would be enough to create a competitive product. Let's live and see.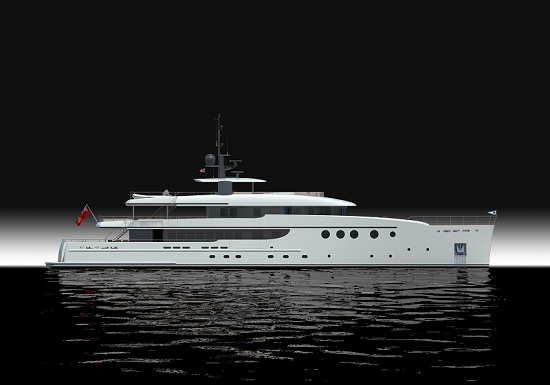 Otherwise, the boat has everything that is appropriate to have a yacht 50 meters long. She can accommodate 12 guests in six large cabins. The decks are joined by a central staircase with spacious dining areas, sunbeds, outdoor and indoor party areas and a large sundeck with bar and outdoor Jacuzzi at the bow. The designers - the Dutch bureau "Azure Naval Architects" - have made great efforts to ensure that the Kingship 156 remains in the 500GT class - up to 500 register tons, which will make it easier and cheaper to manage the boat.