Process of digestion of the received information is in full swing, so it is only thesis for now. So, today according to the results of the press conference in Valencia, where Russell Cootes, Tom Eman (PR-manager of BMW Oracle), Peter Melvin (designer of USA17 and new class), Vincenzo Onorato (owner of the team-manager Mascalzone Latino) were present, the following became known:
- 34 America's Cup will be held on 72-foot catamarans with a "hard" wing grotto;
- a new America's Cup World Series competition will be organized from 2011;
- the Junior America's Cup World Series will be organized;
- an additional AC45 class (also catamarans with "wings") will be created for the Junior America's Cup and more;
- 34 America's Cup will be held in 2013 (!);
- all teams must have their pages on the official America's Cup page;
- the new TV and online coverage format;
- an independent refereeing committee with huge powers will be established;
- America's Cup Property Inc. will be reorganized;
- the competition will be held under a special version of ISAF rules;
- the race distance will be short and intense;
- delays will be kept to a minimum;
- and many other things.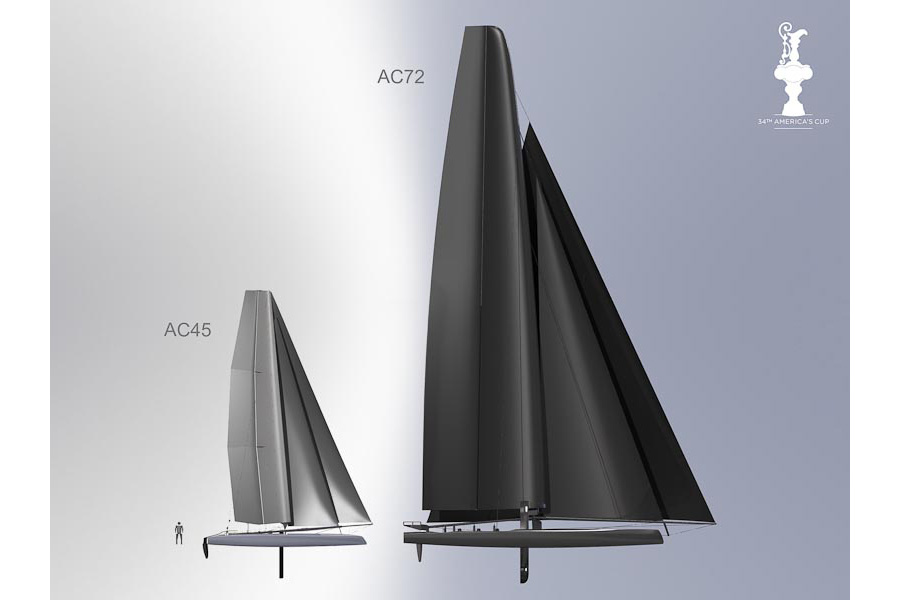 So far, the information contained in Protocol 34 of the America's Cup is under consideration. It is good that the length of the Protocol has been reduced from 56 pages to 42. That promises to provide more complete information as soon as possible.
Well, in a nutshell, it is, of course, very similar to the most radical changes in the Cup. Retrograde-traditionalists and champions of classical purity of sport will, of course, turn a nose, but there is a serious swing to make the Cup suitable for live broadcast, and thus the way to a real mass and serious sponsorship contracts.