The variety of options on this boat is such that it can be called «an individual project». Many of the options are perfectly suited to our Russian conditions.
Global warming has brought not only warm winters, but also cold, rainy summer days, which are familiar to the Moscow yachtsman. Everything happens due to the fact that on hot days a lot of water evaporates from the surface of the oceans, which then falls on the continent as an additional portion of precipitation. Russian yachting enthusiasts are already used to such weather. The only strange thing is that the world's manufacturing companies have not responded to the demands of a small, in general, market and have not offered models or sets of options designed for our difficult summer. And also late spring and early autumn, which, as practice shows, are quite navigable in our latitudes. Let it be cold outside, you still want to walk!
Wherever the hands of giant yacht builders cannot reach, relatively small family businesses, such as Wim Van Der Valk, operate. They make up for the lack of a huge marketing staff by allowing the owners to communicate directly with the end customer without any intermediaries, and thus better understand their needs. When a customer needs something special, their wishes are easily fulfilled through a simple production chain. When there is no specific request, the customer's needs are simply predicted based on experience gained over decades.
The Continental II project, which exists in several different versions, is a good example of this approach. Lengths range from 18 to 23 meters, hull material is aluminium or steel, number of motors is one to three, type is displacement, semi-displacement or gliding. The Fly version means the flybridge on top of the superstructure, the Wheelhouse version means the flybridge without it. The optional railing system around the ship's nose allows for an additional almost whole meter to the length. These variables alone, together with the ability to paint the hull in any desired color, give several dozen possible combinations. And after all, there are also interiors, where individual requests can go on a full program.
The description of the options reads like a poem. Double glazing with thermal protection. Floor heating on the whole boat and automatic air conditioning system, adjustable separately in each compartment and cabin. Automatic differential system, Naiad Marine hydraulic stabilization system and Volvo DPS dynamic positioning system, allowing you to stand in one place, as if at anchor, without actually anchoring. The standard equipment of these boats, which includes CCTV and satellite TV, TVs in each cabin and a powerful audio system in the cabin, let us mention only in passing.
Summary: this boat is ideal for an experienced yachtsman who wants to sail comfortably in continental weather conditions. Everything he may need is already there, and there will be special requests that will be easily fulfilled at the yard.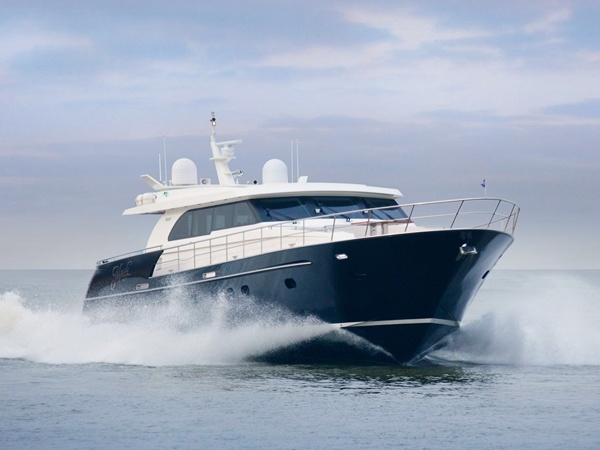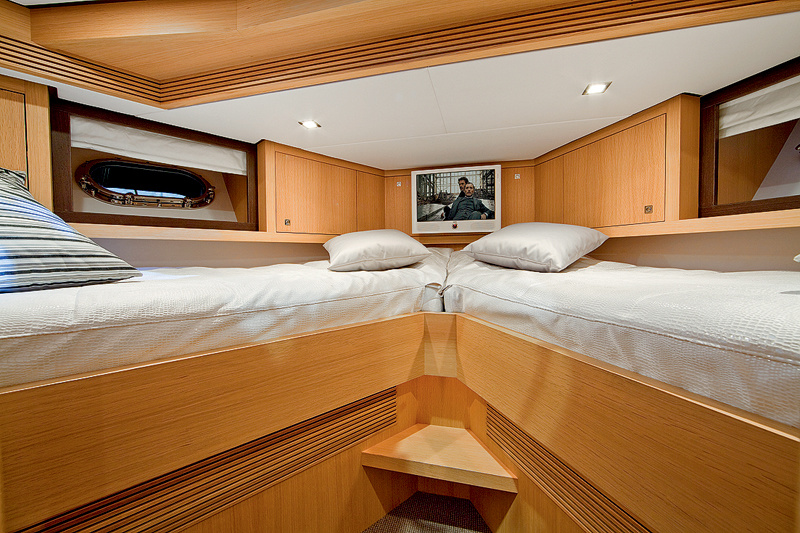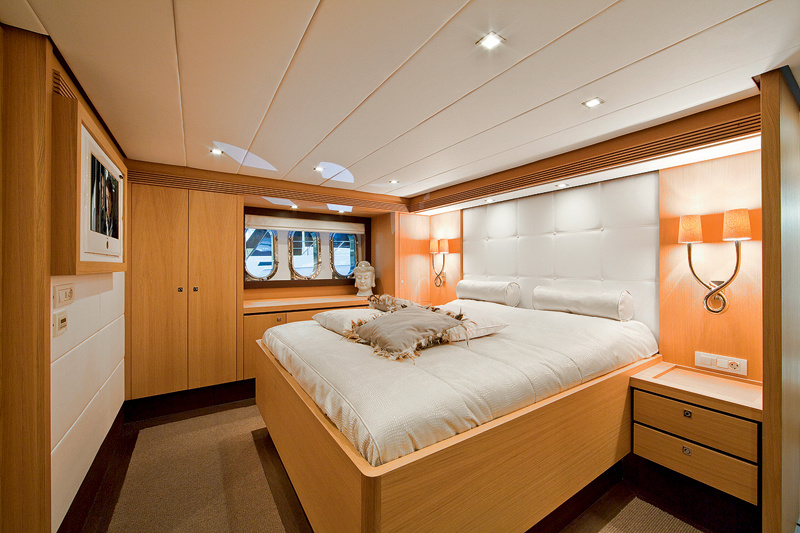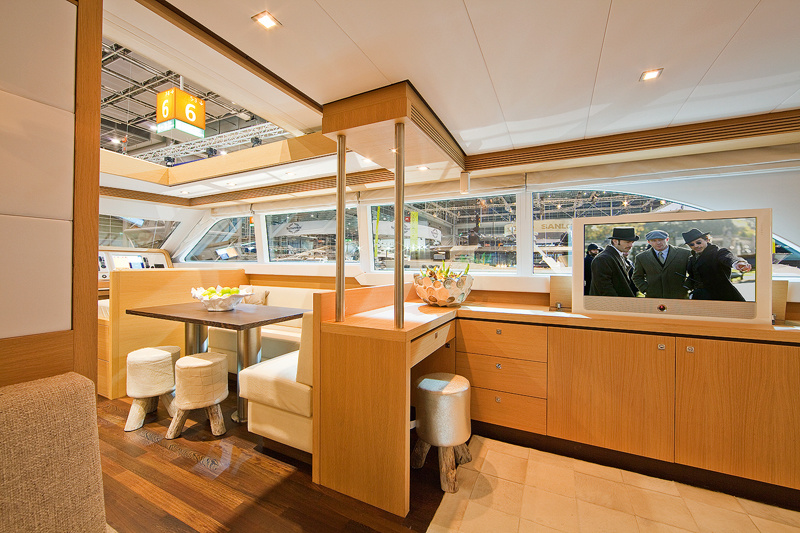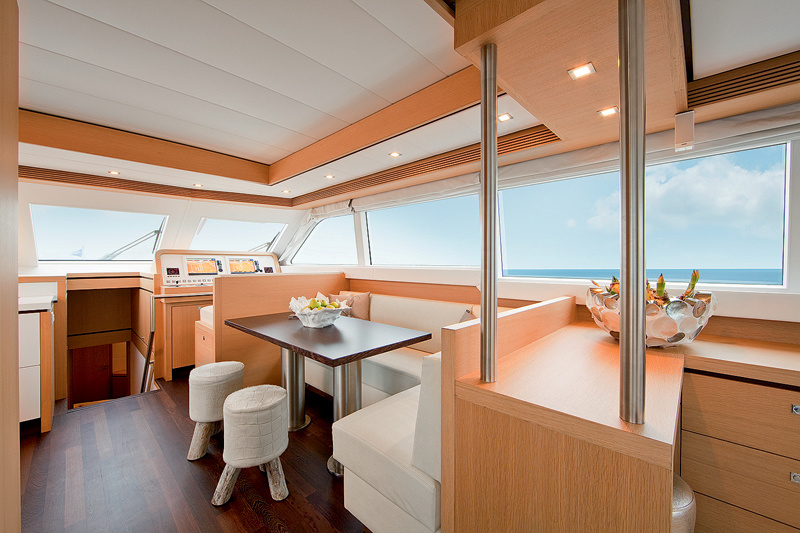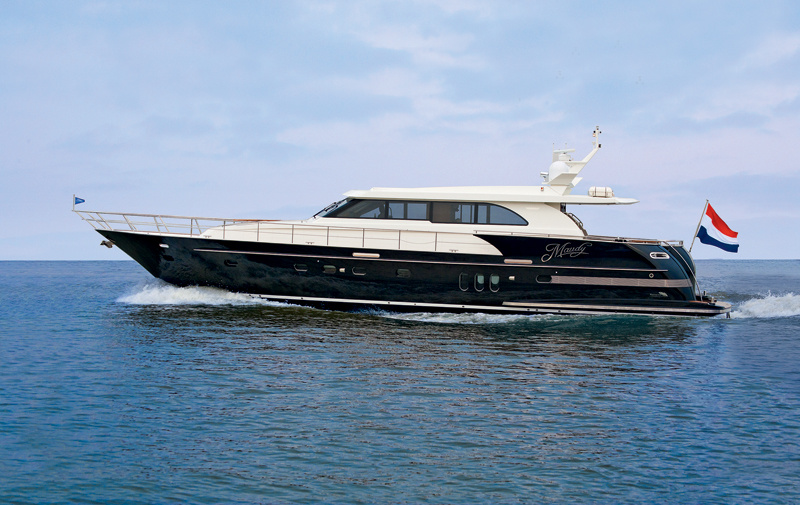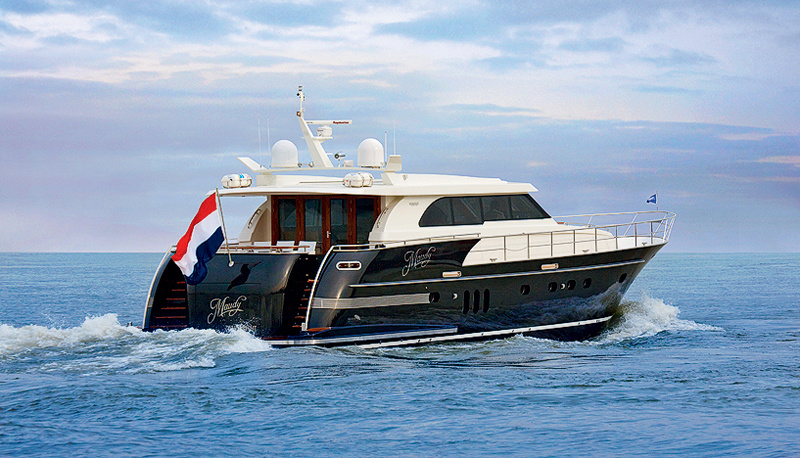 Wim Van Der Valk Continental II 23.00 Alu
DATA:
Length total - 23.10 m
Waterline length - 18.50 m.
Width - 5.6 m
Precipitation - 1.50 m
Material (housing) - aluminium
Water Displacement - 50.85 tons
Engines - 3 x Volvo Penta IPS 900, 700 hp.
Fuel reserve - 8000 liters
Fresh water reserve - 2000 l
Maximum speed - 32 knots

Published in YACHTS magazine #32.