When they talk about private islands, the names of Richard Branson with his Caribbean island of Necker and Bob Oatley with Hamilton Island on the Great Barrier Reef immediately come to mind.
Why them? Just because for them, the islands are a well-placed business. Actually, you don't have to be a billionaire to buy an island for your own pleasure.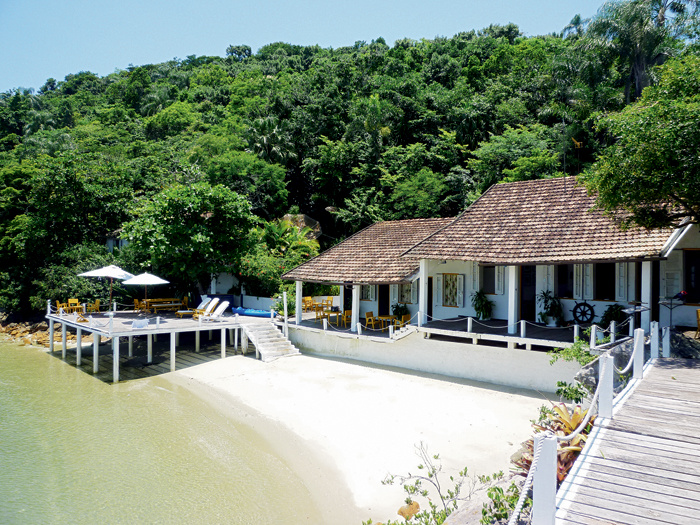 In the rhythm of the bossa nova.
During his Brazilian vacation, Russian entrepreneur N. made an unexpected discovery. For the money, for which you can buy a villa on the Côte d'Azur, in Brazil will sell the whole island. It was not about a desert island: N. thought about buying a place fully prepared for the arrival of the owner. In tropical paradise, in addition to a well-groomed beach with white sand, flocks of dolphins in the ocean and thick thickets with a brood of playful beggar monkeys, there was something more substantial. Namely, a well with drinking water, an electric generator and solar panels, telephone and internet. The house was accompanied by outbuildings and a park, the arrangement of which was immediately taken up by the wife H, who got an opportunity to reveal her talent as a landscape designer.
Meanwhile, N. has shown himself to be a generous master who is willing to share his treasure. The keys to his paradise have already been used by friends and even colleagues he brought here for corporate purposes. Two to three weeks of rent a year fully covers the cost of maintaining the island, and tenants are helped to find the same agency that helped with the purchase.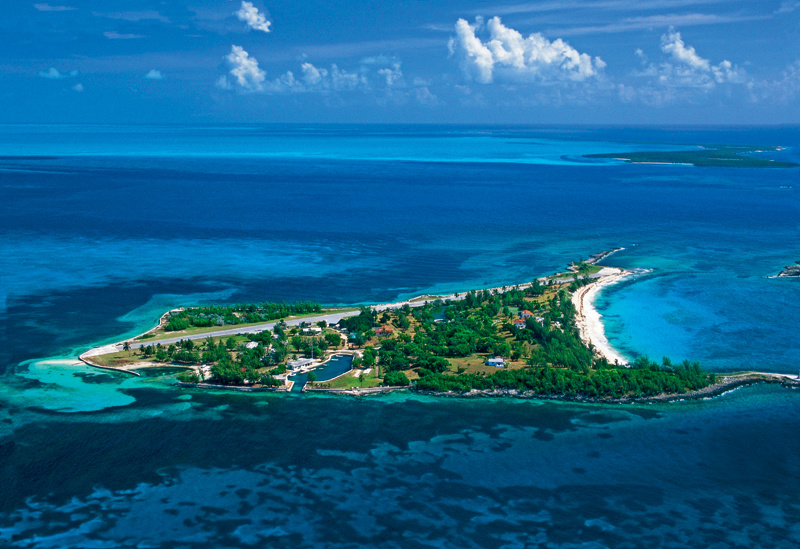 But the main thing is that H. now has permanent access to eternal summer, the ocean and its own berth under the side of the yacht, which means diving, fishing, windsurfing and refreshing sea walks.
Island of lost ships
A retired French pilot bought an island in French Polynesia to organize a pearl farm there. A few years later, the farm reached such a turnover that it offered decent money. This was the Frenchman's start of a new business. With the proceeds he bought three islands, now in the Philippines, one of which was turned into a luxury hotel, and the other two were taken to the cultivation of the rarest gold pearls.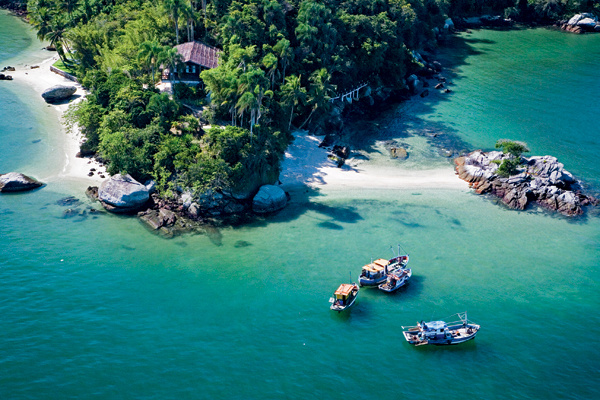 Legend has it that one day the owner had to dive into the sea to pick up a sink that had slipped out of his hands. At the depths of the sink was waiting for him sunken junk, filled with Chinese porcelain of the Ming dynasty, whose value was later determined by experts of auction houses.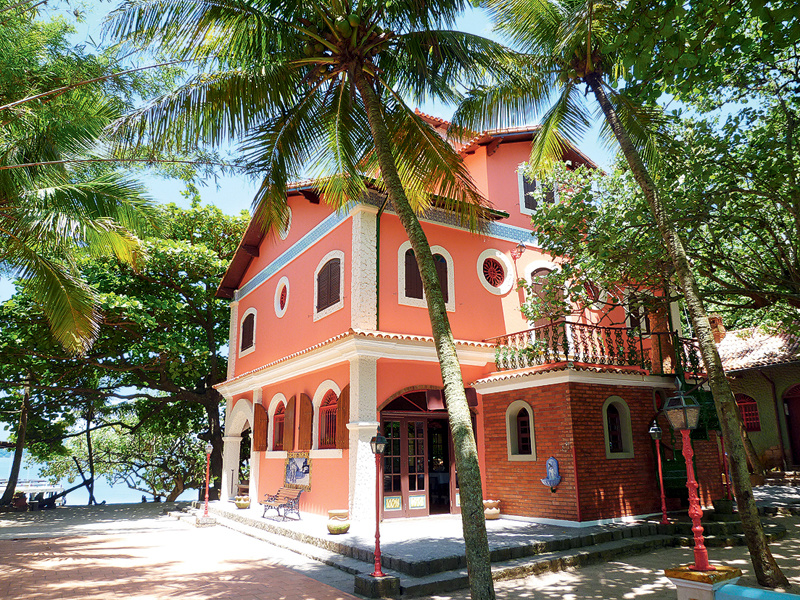 The pilot is lucky, but anyone can be just as lucky. Don't you want to rely on the will of fate? A pragmatic approach isn't bad either. In the last ten years, the Caribbean Sea islands have tripled in price - already a good investment. You can build hotels, restaurants, yacht clubs, nature parks and amusement parks on them. Open farms of pearls, plants and animals.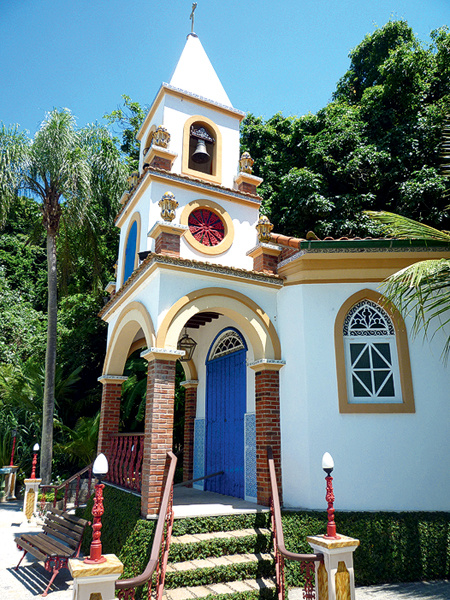 In Scotland, in addition to the island owner is given the status of a lord (an untitled nobleman), which, among other things, involves addressing the "lady" to his wife.
The treasures of the far seas
Our third hero is the French romantic Bruno Carrien, director of Private Island. This company represents in Russia the world leader in sales of islands German Vladi Private Islands. So how do they find their treasures? Bruno says that in search «of dream» islands he usually goes to some paradise, looks for cute places, wonders whose property they are, and if private, whether the owner wants to sell them. Surely he lands on the "object" to see in person if there are any pitfalls.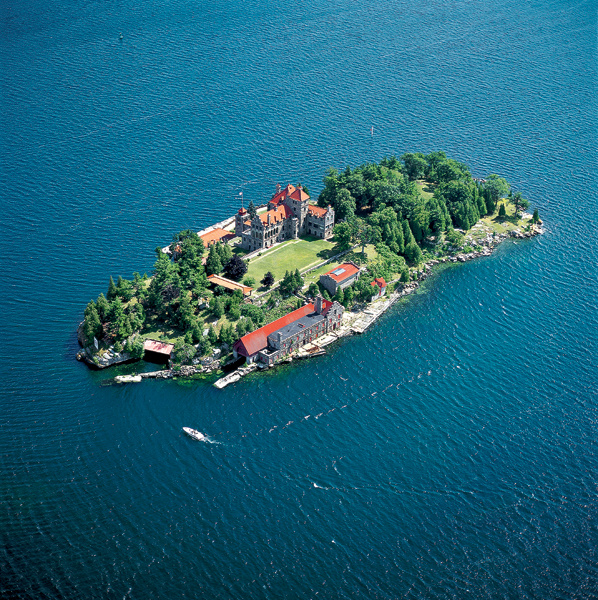 Bruno tries not to get in touch with troubled regions such as Africa and the Middle East. Few people work with South East Asia, where it is difficult to formalize property rights, and territories are mostly leased out. On the other hand, they are actively working with a prosperous Europe, which is interesting for Russian clients due to its proximity. Here you can buy and former military town in Norway, and a small island in the prestigious area of Stockholm, and the warm Mediterranean Sea will find something to offer a discerning client.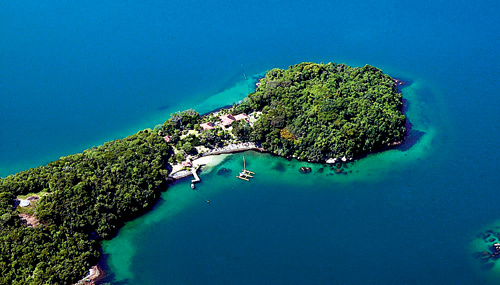 But Bruno thinks the tastiest pieces are worth looking for in Latin America. They are the Caribbean, offshore Panama, and of course Brazil, which pleases with democratic prices, fast development of the region, convenient location (20 minutes by helicopter from Rio, or an hour by car and 15 minutes by boat - and you are there).
However, only you know where your island lies in the world.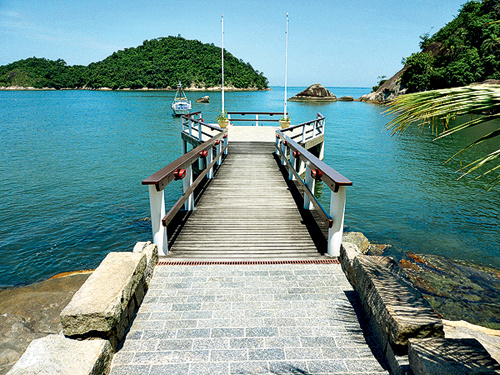 Brazil
Magnificent island with beaches, several villas, all communications are available, near Rio de Janeiro - from € 2.5 to 5 million.
Caribbean
An island with beautiful beaches, no buildings and no communications - from $1 to 7 million; a habitable island - from $ 8 million.
Panama
Beautiful untouched island with beautiful beaches - from $ 500,000 to 2 million.
Sweden
1 ha in the centre of Stockholm with charming cottages - € 1.5 million.
Norway
30 hectares, 9 buildings for various purposes, including residential, all communications - € 1.5 million.
Scotland
A habitable island - £ 2.5 million (opportunity to obtain a noble title).
France
An island in the Atlantic Ocean with 2 beaches and a cottage - € 3 million.
Greece
From € 1.2 million per island intact; up to € 18 million per island with several buildings and all communications.
French Polynesia
Island suitable for housing - from € 7 million.
Rent of islands
The rental price of an entire island ranges from € 4,000 to 350,000 per week. The island has an average capacity of 15 people, all inclusive.
Published in YACHTS magazine #32.