One of this year's most interesting boats, the rushing... H2Ome of Italian construction, got a new owner through a Russian broker. NAKHIMOV Yachts. As head of NAKHIMOV Sergey Dobroserdov told ItBoat, the yacht was purchased by the company's "Russian-speaking client".
H2Ome is a fast motor yacht from the shipyard. MMGI. Its appearance - the fruit of the Italian studio A Lab - is a very interesting exercise in minimalist design. The 44-meter aluminium hull and the aluminium superstructure of the boat are painted in radical black, while the superstructure glazing is also mirrored. The whiteness of the large deck in brightened teak contrasts with all this.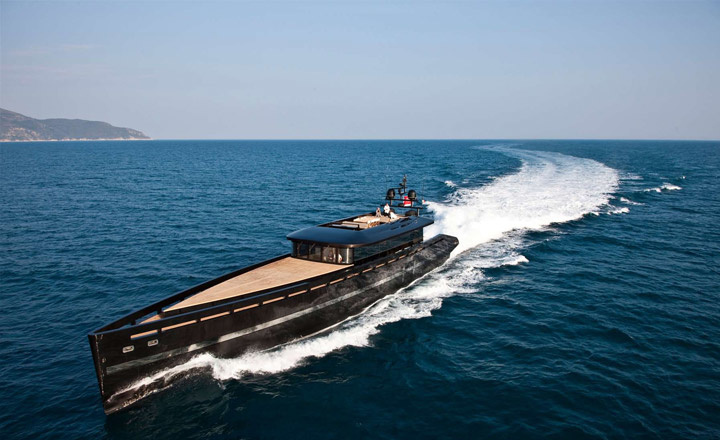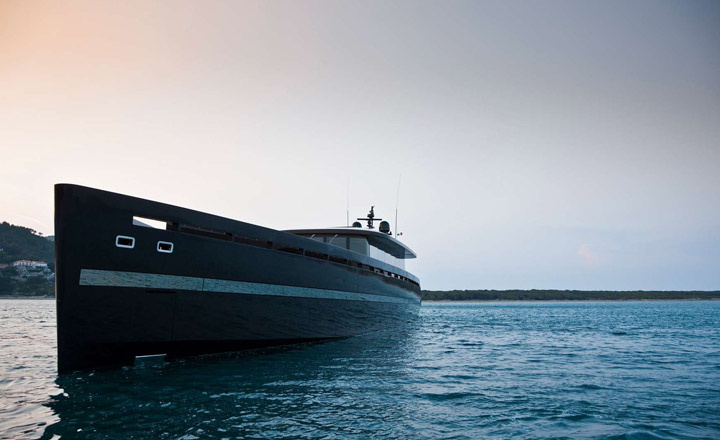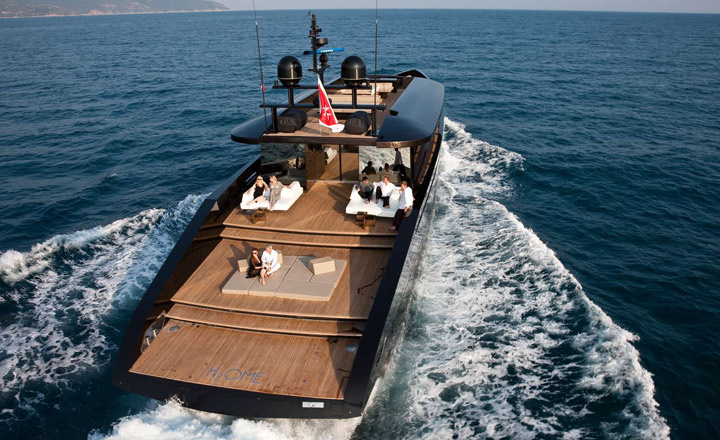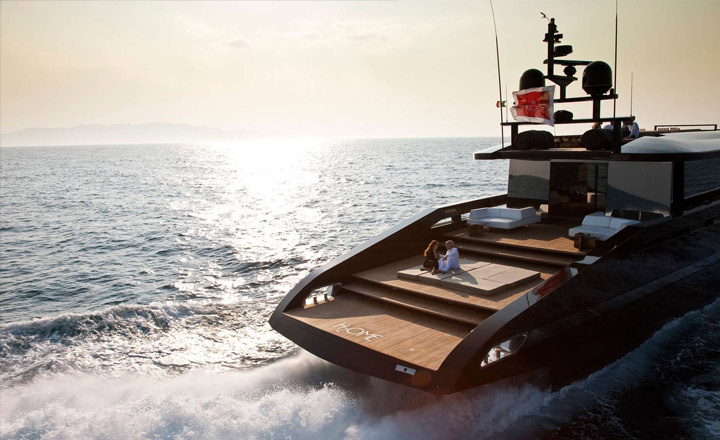 Clean lines, minimal detail and a particularly vertical bow make the H2Ome more like a sailing yacht than a motor yacht. The superstructure of the yacht (also made in "sailing" rather than "motor" style) is literally glazed from floor to ceiling, giving passengers an excellent panoramic view from the interior.
Although the English word "home" is used in the name of the boat, it is unlikely to become a place of more or less permanent residence for its owner. According to Sergey Dobroserdov, the customer "needed a fast and stylish yacht for short cruises on the Côte d'Azur and Italy. Not a "hotel on the water", but a modern boat with large open decks for sunbathing, lounge and even a sauna. Everything is minimalistic, designer and very fast: H2OME is probably the only yacht in the Mediterranean Sea 40+, developing over 37 knots.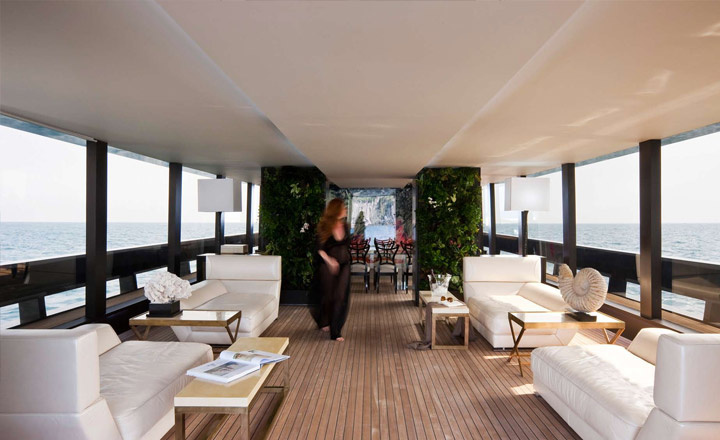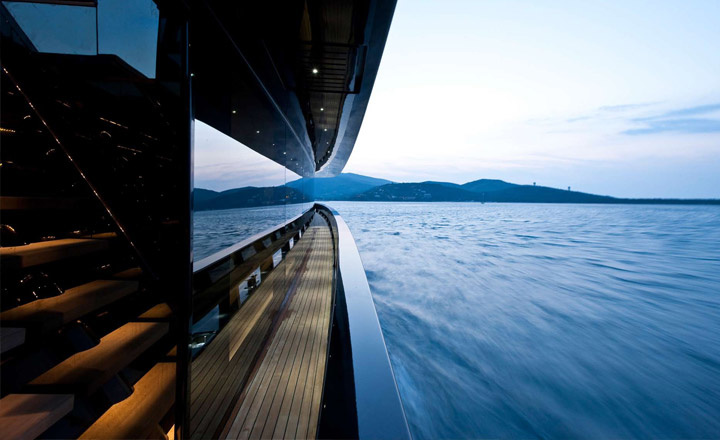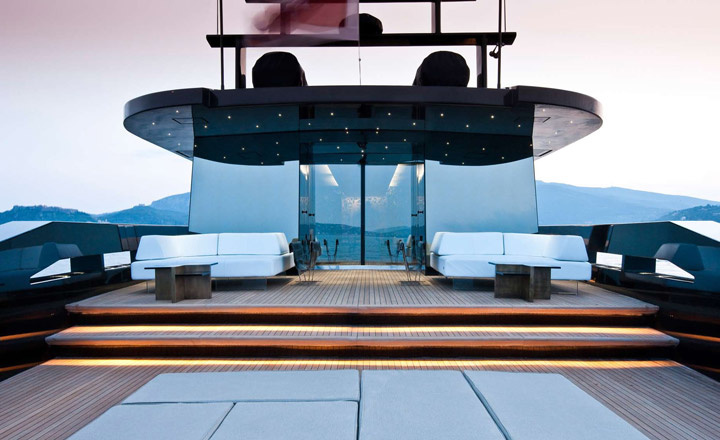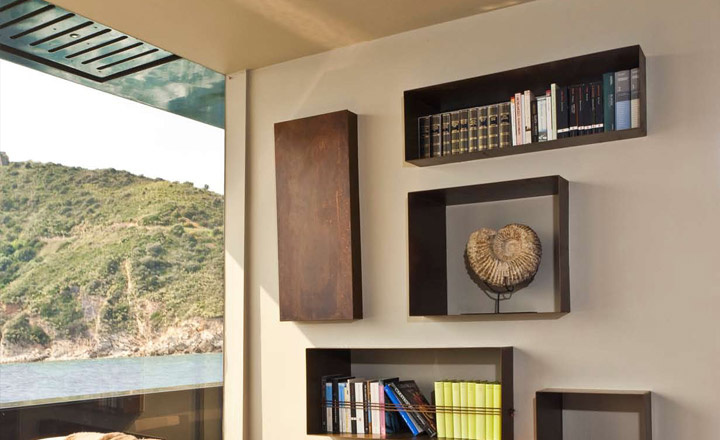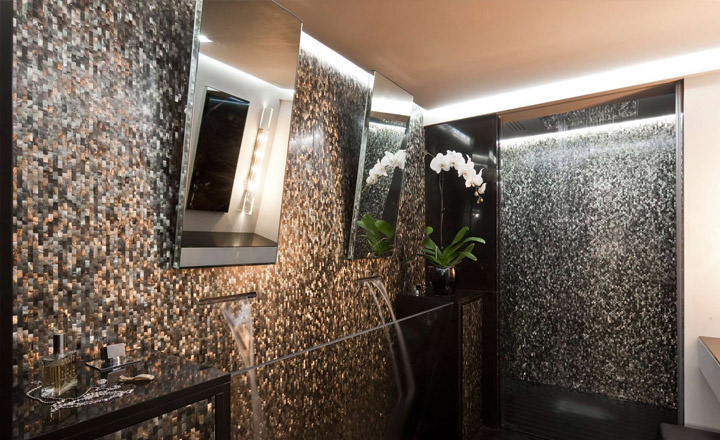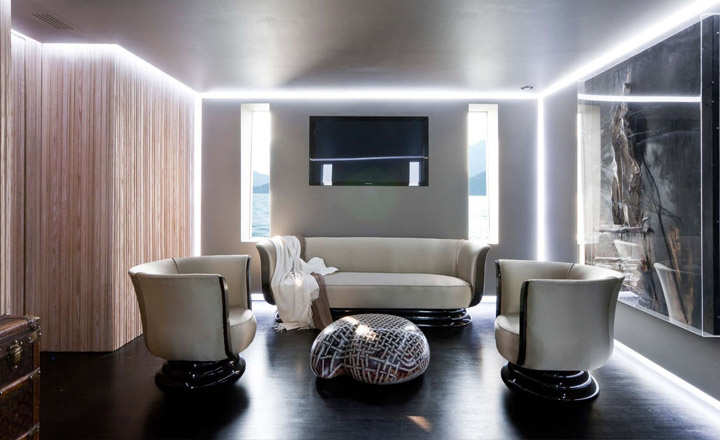 Indeed, the predatory appearance of the yacht is underpinned by very good performance. The propulsion system of the yacht is no less exotic than her appearance: two 1925 hp diesel engines each and the Vericor gas turbine (4320 hp) drive three water jets. The cruising speed is 17 knots.
The yacht was offered for sale at an initial price of 14.5 million euros. In the July issue of the authoritative yachting magazine Boat International she was named "one of the most delightful superyachts today". The yacht was listed for only two months, which is almost a record for our post-crisis times.
H2Ome can accommodate 10 guests in five cabins and has a range of about 1000 nautical miles. The yacht will be refitted during the winter season and will be offered for charter in Monaco from June 2011 under the operating and charter management of NAKHIMOV.