On 3 December 2010, pirates attacked a sailing yacht on which a 24-year-old Canadian girl travelled with her father. It happened off the coast of Honduras. The girl's father was killed in front of her during the attack.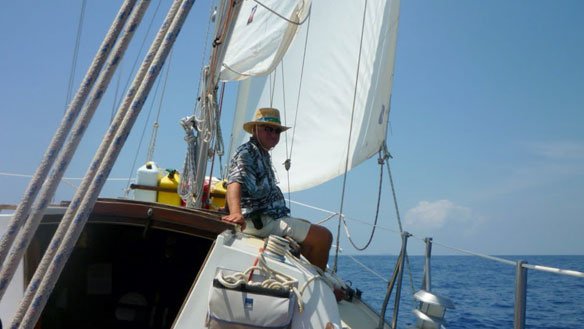 A girl, Meade Egrmyer, was able to hide from the pirates and go unnoticed when they boarded. Then she was able to take control of the yacht and get away from the chase. She was reported to have fired off a flare gun from the pirates.
Later, the yacht's engine failed and the ship began to drift in a very rough sea. However, the girl was able to sail the 35-foot Ericson to the nearest shipping lane where she met an Australian ship. The ship's crew rescued the girl and brought her father's body aboard, who received 4 gunshot wounds during a pirate attack.
It should be noted that this is the first case of a serious pirate attack on a peace vessel that took place off the coast of the infamous Somalia. It is regrettable to note that another turbulent point has now been added to the map.