On Sunday, 16 January, one of the most important yachting events in the United Kingdom, the festival entitled Tullett Prebon London International Boat Show. The 10,9778 guests from Britain and around the world attended the ten-day event, which took place mostly under the roof of the giant ExCeL exhibition centre. The organisers are proud to report an almost 10 per cent increase in attendance compared to last year.
The increased popularity of the main British boat show owes its renewed concept, rebuilt exhibition areas and new «attractions» for tourists and yachtsmen, such as a giant water sports pool and a separate huge section of used boats, which was called Used Boats Marina.
The spectators could not be driven away from the 24x70m pool. It was not difficult to understand them - in addition to the performances of kayaking, windsurfing and wakeboarding professionals (!), the pool hosted spectator races on similar projectiles. Almost one and a half thousand people were able to try their hand at water sports under the roof. In January London, being able to ride a wakeboard is as exotic as, say, the ski slopes in Dubai.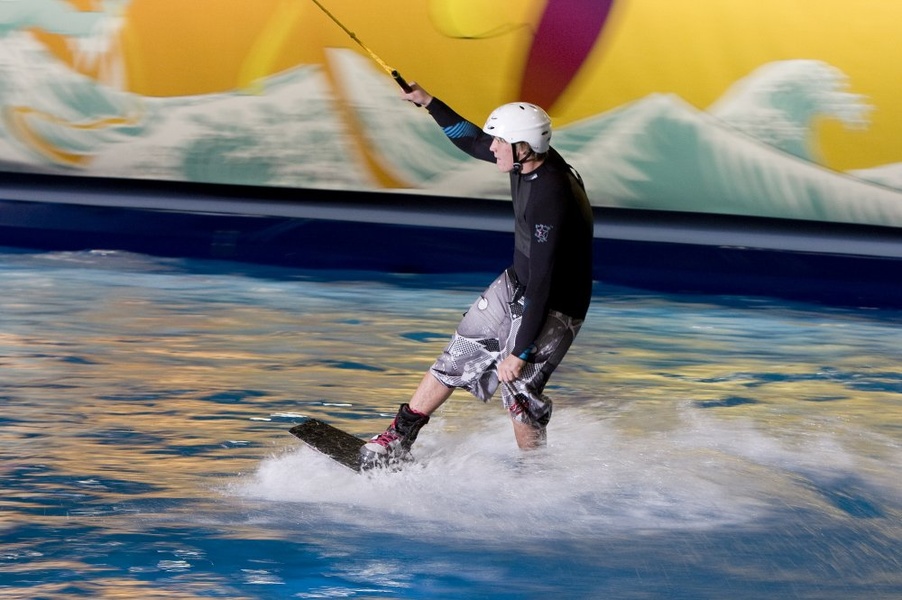 The section of used boats in the North Hall was a success among more pragmatic visitors. More than half of the boats exhibited in the hall were sold on site. According to the organizers, there were cases when a yachtsman who sold his used boat immediately went to the South Hall (there were new boats there) and bought a «new one there».
Although the show was held indoors, it did not prevent the organizers from exhibiting some very large boats. The record-breaking show was the 32-meter-long Princess 32M, which at the same time became the largest boat that ever appeared in the walls of the ExCeL center.