Panthalassa is a Greek word meaning "all seas". For a novelty. Perini Navi it was a find - boats of this famous shipyard sail in all seas and oceans.
The launch of the eighth Perini Navi 56-metre yacht has once again confirmed the impeccable finish, high-tech construction, excellence of Norman Foster's design team and purity of the rock. Masterpieces such as the "Maltese Falcon" and "Antara" came out of this shipyard. Observing a large sailing yacht on the water, it is safe to assume that this is a Perini Navi - the shipyard produces 65% of all sailing megayachts around the world.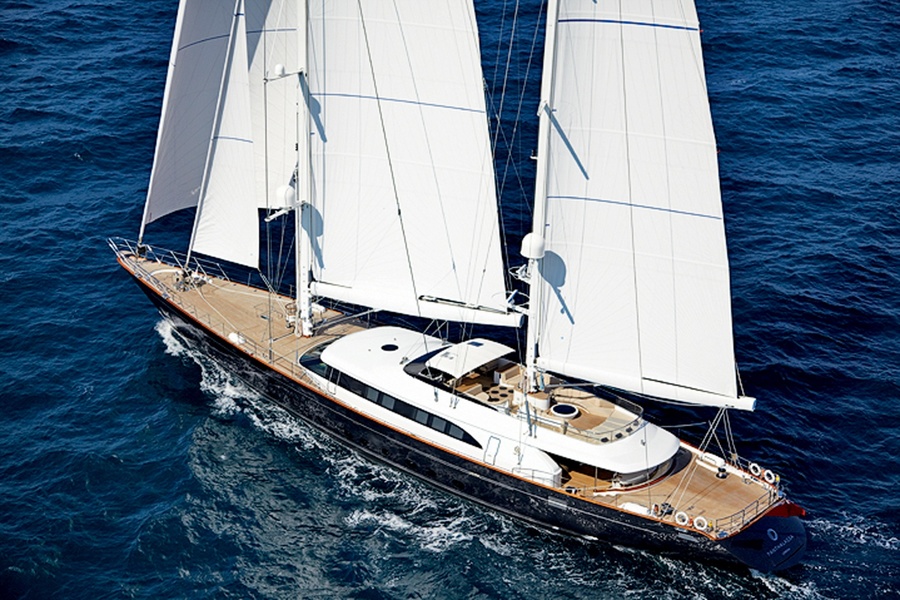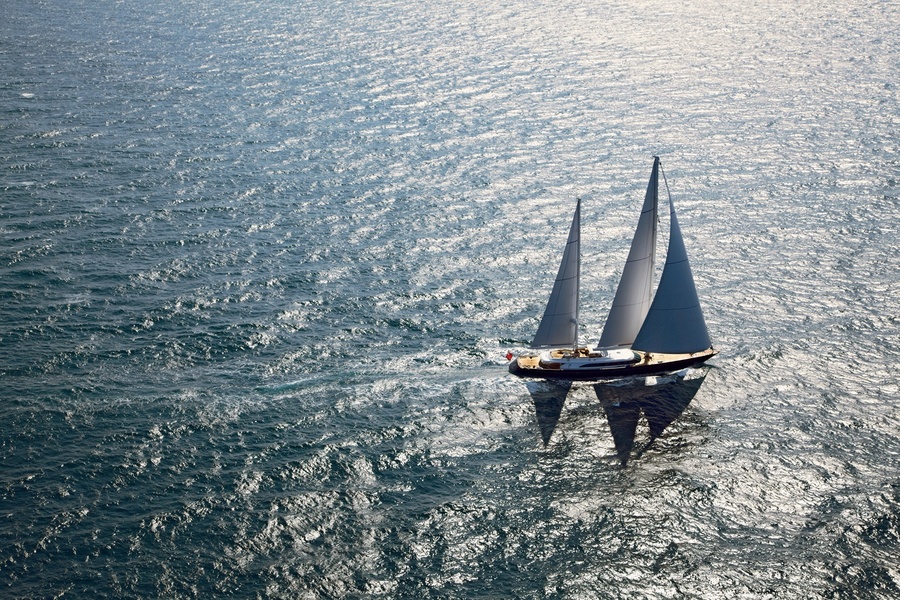 Optimization of the standard case of this ketch is done with the participation of Ron Holland - designer of sports sailing yachts, and the interiors were turned "face to face" by the world-famous bureau. Foster + Partners. Foster has moved away from the standard barracks division into cabins and compartments - the space on the aft deck and main saloon is harmoniously divided into multifunctional zones by electronically darkened glass and zone lighting. In fact, it is possible to combine the entire upper deck into a single whole and have a royal reception. Most likely, a move away from the traditional library, office, main saloon and dining area will allow for a new definition - the layout of the Foster Perini upper deck. Undoubtedly, this decision will soon be copied by the followers.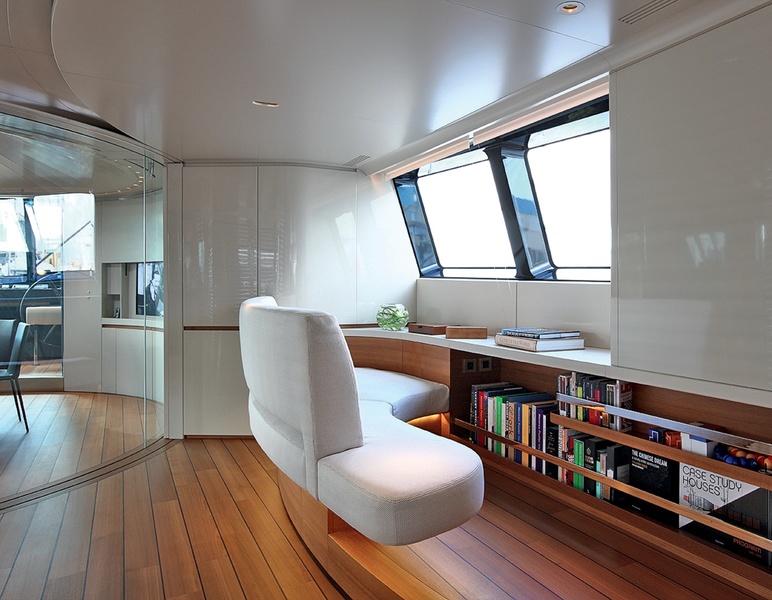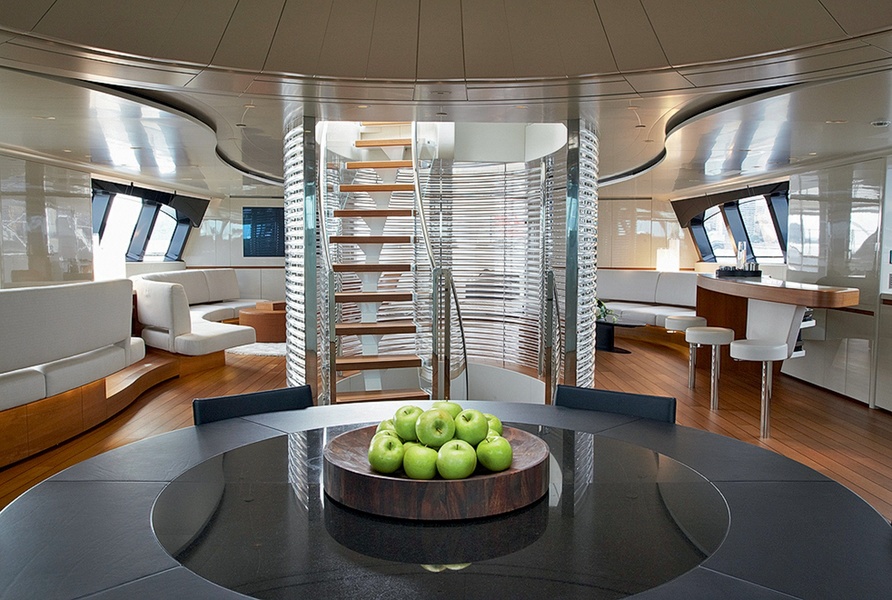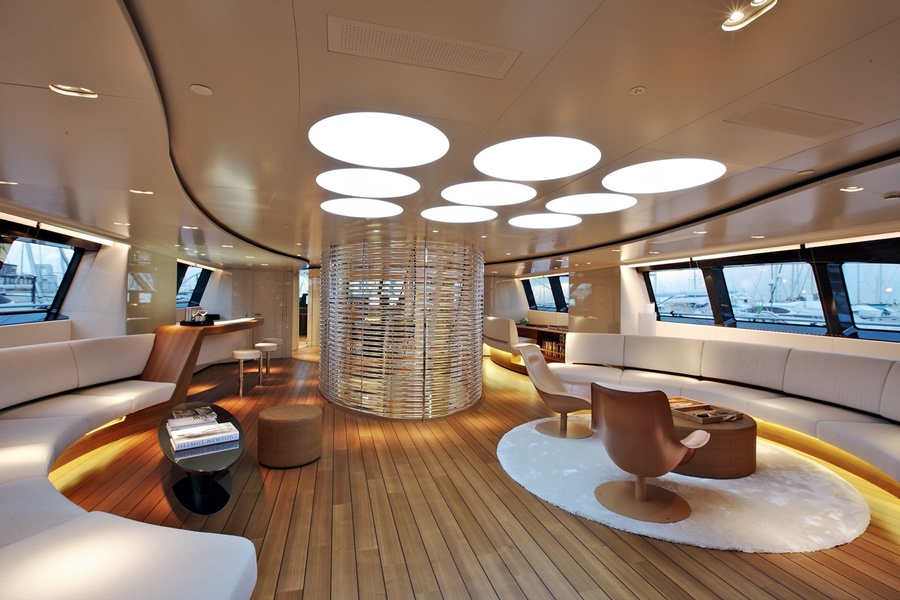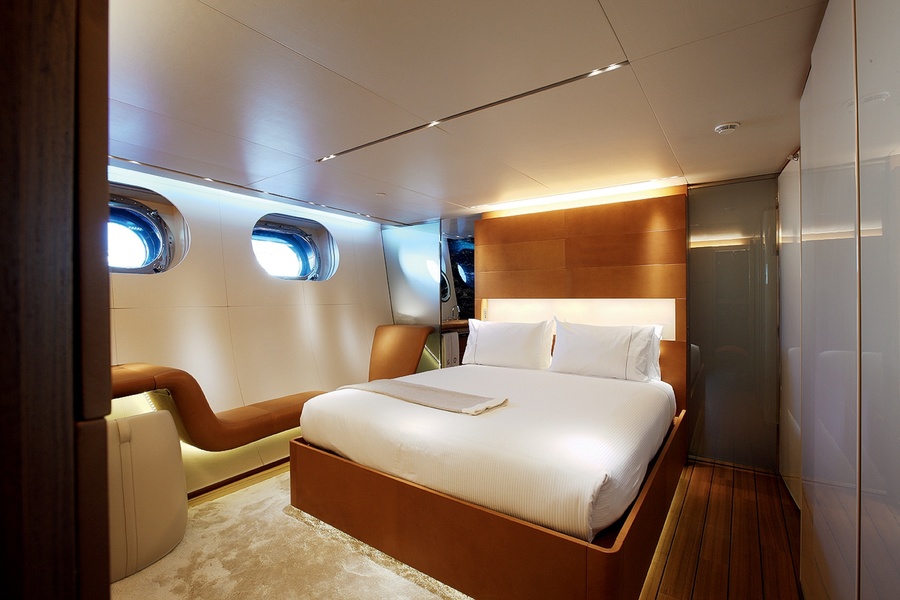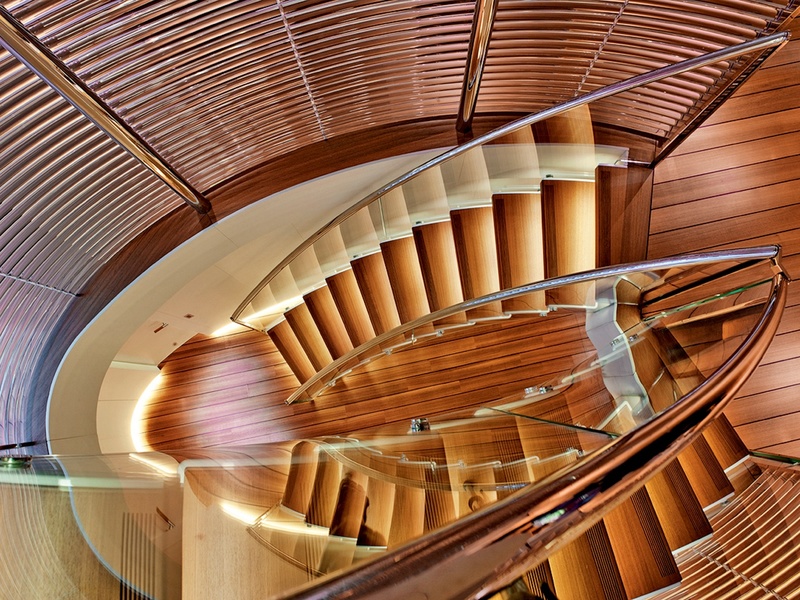 On the lower deck there are six equivalent cabins with queen size beds. In two cabins, the electric drive can turn a double bed into two single beds. There are also four folding top berths - just in case for children. The layout shows that the boat is fully prepared for an equivalent charter - six cabins, twelve guests on charter classification, but in fact four cabins of six can accommodate both one and three passengers.
The teak floors are covered with silk carpets, black and golden marble passes through all sanitary compartments of the boat. In terms of high-tech, the boat is equipped with the Kaleidoscope system - 100% multimedia. This heavyweight cruising yacht is designed for a successful vacation on the water, which once again confirms its creation with a glance at the charter use - a huge number of water toys, an expedition tender, two six-meter high-speed tenders, water motorcycles, kites, kayak and windsurf, diving equipment and even an inflatable twenty foot swimming pool with a protective net.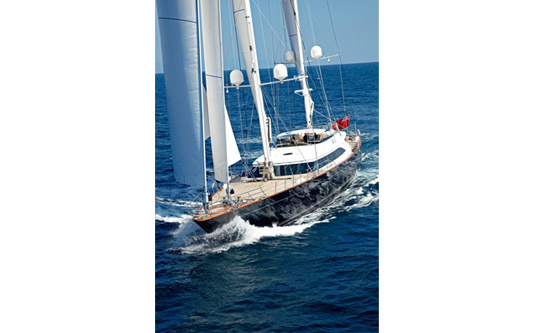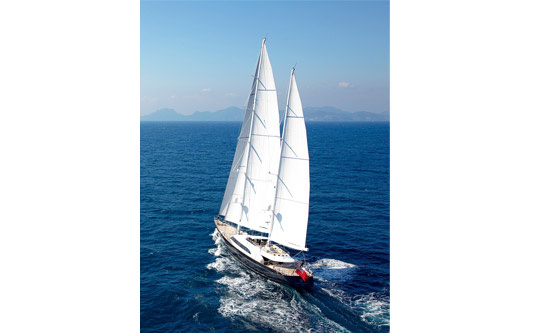 The combination of Nitronic sports sails and a 50-tonne lifting keel allows the Mistress of the Sea with a displacement of 557 tons to move around her kingdom at a speed of 16 knots.
Text - SERGEY FISHERS
Published in YACHTS magazine #33.