Did you get the hydrocycle? Did Seabob get bored? The kayak doesn't come by itself? Rejoice, you satiated fans of water extreme! No one's ever had one like this but James Bond.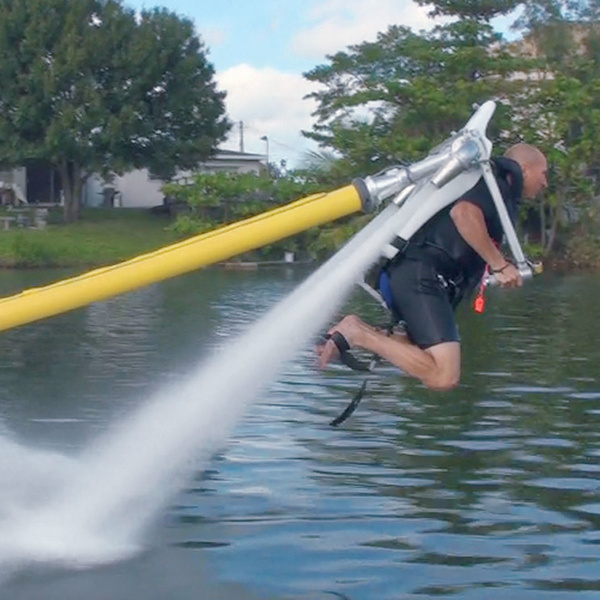 The novelty is called Jetlev-Flyer and is basically a Rocketman's backpack, only instead of the pilot's red-hot gas he lifts water from two nozzles at the pressure of 4 atmospheres. Water enters the backpack through a giant «umbilical cord»that connects the backpack and the motor pump itself. The latter is powered by a 1.5 liter engine with an output of 250 hp. (apparently from a jet ski) and rides after the pilot on water in a plastic container the size of a jet ski body.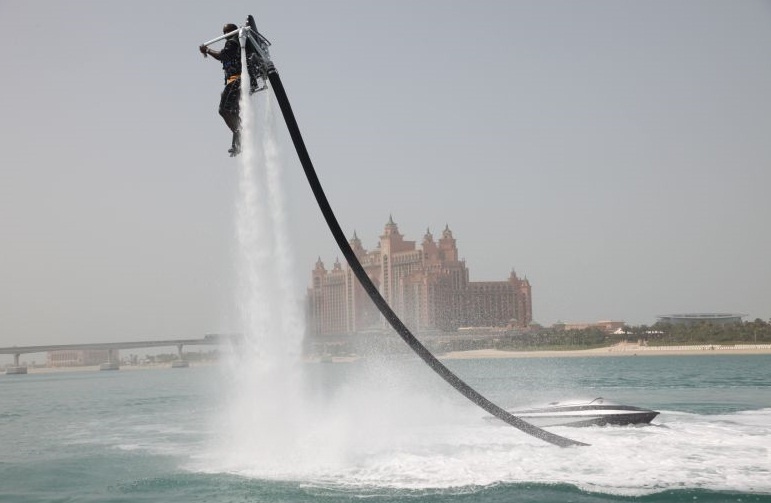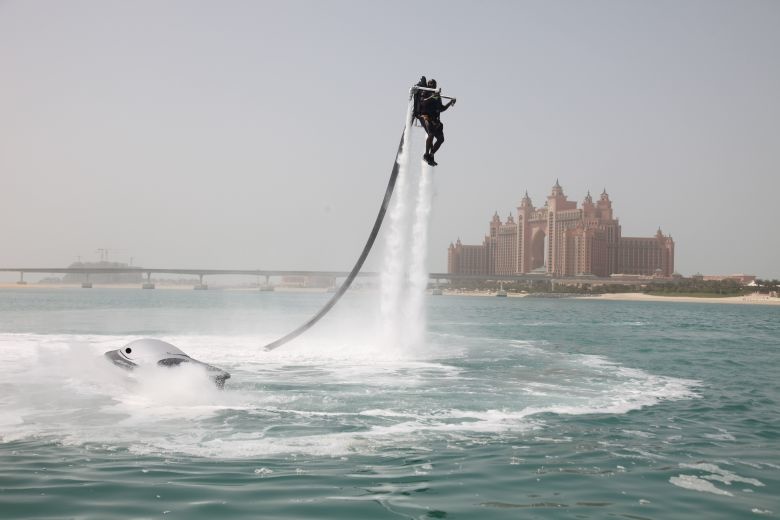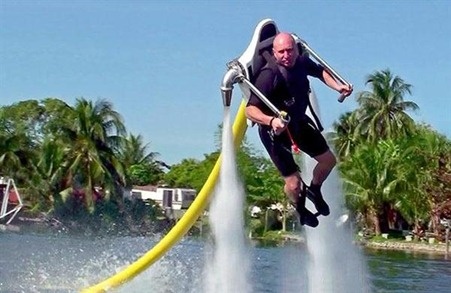 The flight height is limited by the length of the hose (9 m) and the longitudinal speed can reach 19 knots. The Jetlev-Flyer can fly forward, backward and hang in place and costs 109 thousand British pounds. For the mass consumer, perhaps too much, but in the garage of a superyacht such a thing is clearly a great addition.