At the keel laying ceremony of her new boat shipyard. Heesen invited the journalists and gave her a real presentation. The fact that the new hull #16465 belongs to the future flagship of the shipyard and the largest yacht in the history of Heesen is only one of the reasons. Much more important and interesting are the innovative technologies used for the first time in construction and the concept of the hull FHDF, after 20 years of research presented in Monaco last year.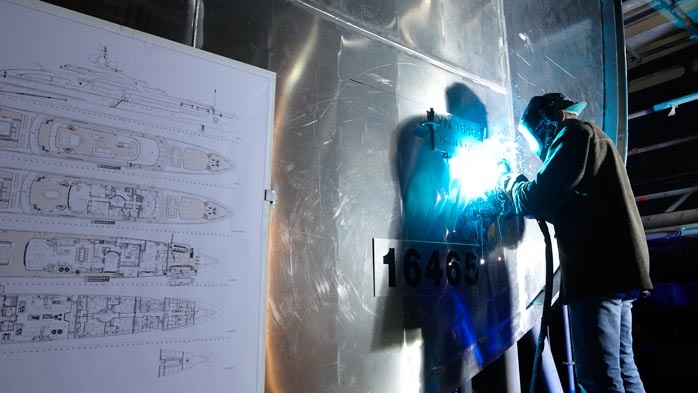 The 65-meter long displacement hull is essentially made of 300 mm wide aluminium plates. They are welded without any additional welding material in the joints, forming huge plates with the size of 2.5x12 m. This method is developed in NASA and allows you to create large parts with a single strength characteristics.
The innovative architecture of the FDHF (Fast Displacement Hull Form) enclosure, designed by the Dutchmen of Van Oossanen & AssociatesIn terms of stability, handling and economy of scale, it offers 30% more efficiency than traditional «round-bowl» cases.
The interior of the yacht will be the responsibility of the legendary John Bannenberg - design studio. Bannenberg & Rowell. In addition to the delights and excesses required of a yacht of this calibre, exotic things like a real fireplace in the living room are promised on board the hull 16456.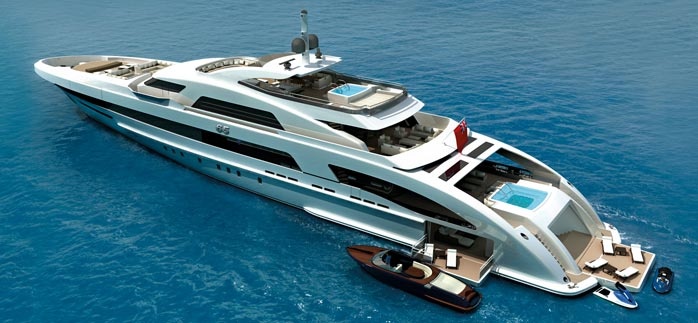 The construction of the hull is expected to be completed in January 2012, but the transfer of the yacht to the customer is scheduled for June 2013 only.