The newest boat for the Powerboat P1 SuperStock racing series made its debut at the Miami Yacht Show. In this series, all participants race on the same boats, which greatly reduces the cost of racing and brings to the fore skill of pilots, not the power of technology.
The 27-foot P1-28SS, with its 250-horsepower outboard Evinrude engine, will now form the basis of the series. Remarkably, the boat is "one in two faces" - in the racing version it is a two-seater, but after the race the two-horse fairing behind the pilot and the navigator's seat is removed. Under it there are two more sports chairs, so the boat owner can show his family or friends what it's like to race the boat.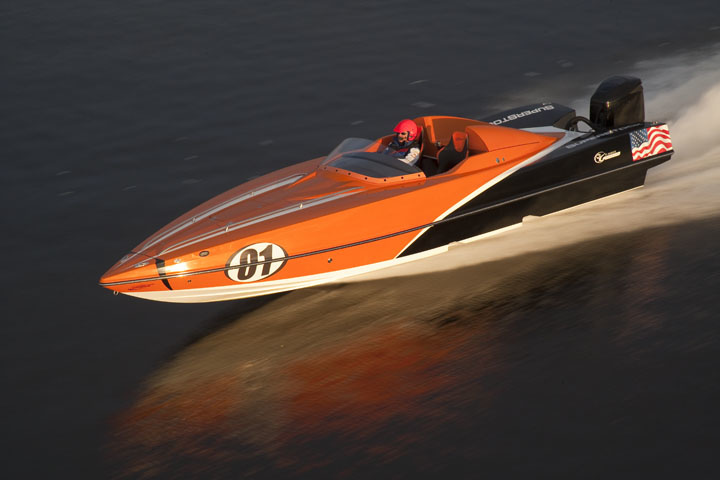 The P1-28SS itself first appeared to the public in December at the Performance Racing Industry Show in Orlando, but its "pleasure" version is now presented for the first time.
The new boat is the product of the collaboration of five companies from Europe, USA and Canada, including Fountain Powerboats and BRP Evinrude. The project took ten months to complete.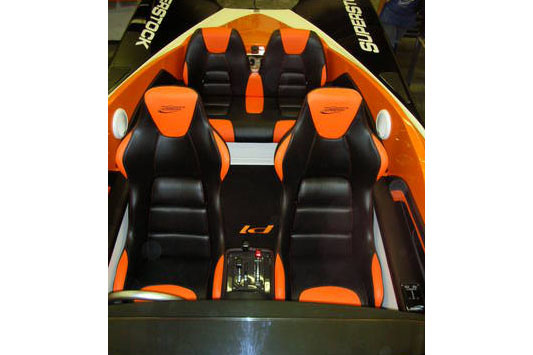 Thanks to a removable fairing, the boat transforms from a Spartan racing car into a speedboat for four in just five minutes, with even cup holders. As P1 North America Director Martin Sanborn said: "We wanted to make a unique, inspiring product that would attract new riders to our series, and we think the P1-28SS will appeal not only to riders, but also to their families and friends.