Sailrocket, a team of enthusiasts from the UK, has been working hard for 15 months to build a vessel that will return the title of holder of the Outright speed record achieved under sail.
The absolute record is recorded by the World Sailing Speed Record Council (WSSRC) for the average speed of 500 meters. Until recently, the title of record holder was held by the French. On September 4, 2009, the unique hydrofoil trimaran l'Hydroptere controlled by Alan Tebo overcame to 51.36 knots (95.11 km/h).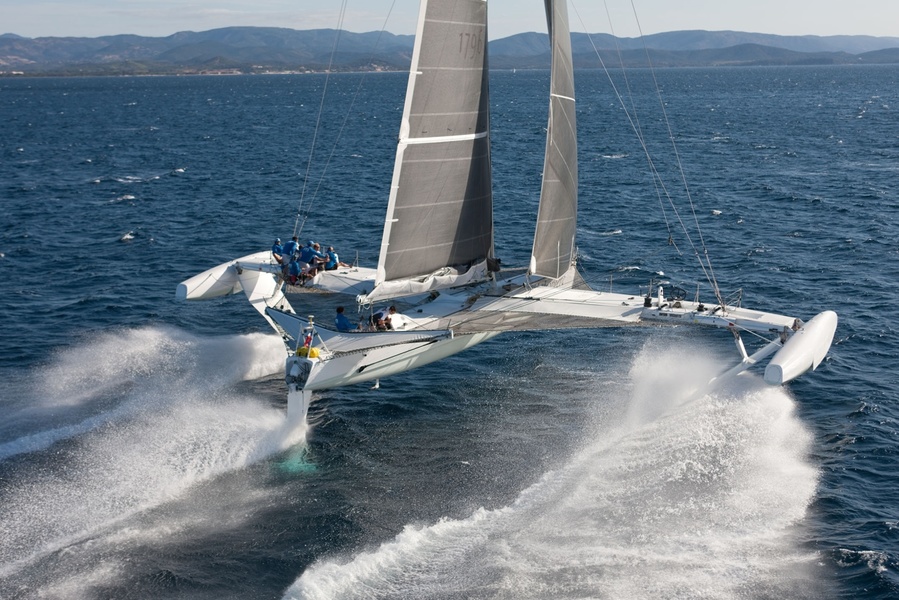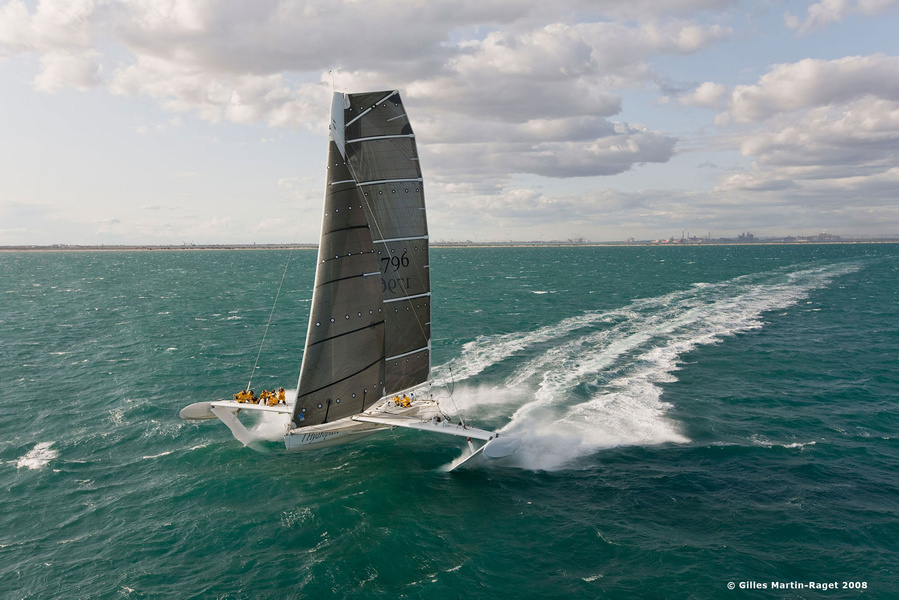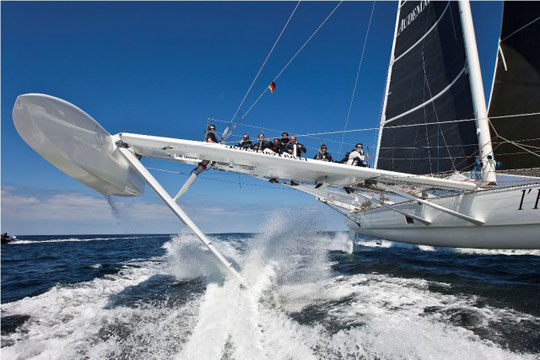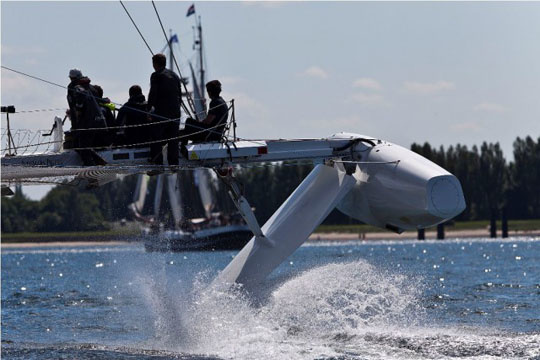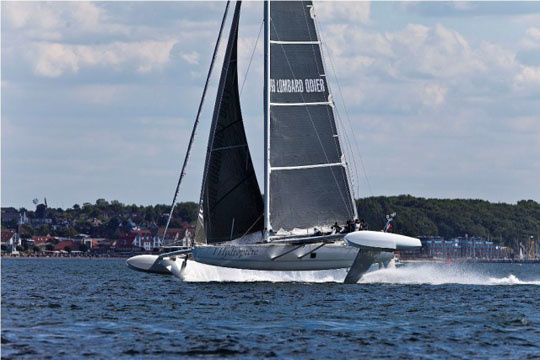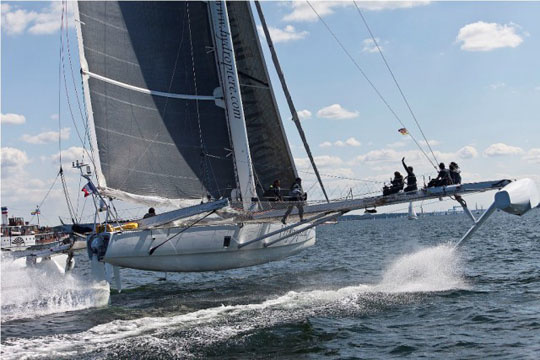 The WSSRC does not take into account the instantaneous peaks of speed developed on the distance, but according to the team of l'Hydroptere, during one of the attempts the speed of their device reached 61 knots (112.99 km/h). However, immediately after that, the vessel tipped over with a sharp gust of wind. The crew, fortunately, got off with bruises. Really, the record didn't last long. Soon kitesurfers unceremoniously joined the game of masts and sails. Taking advantage of the lightness and maneuverability, they quickly raised the bar very high. Their last record was 55.65 knots (103.06 km/h), shown by American Robert Douglas off the Namibian coast.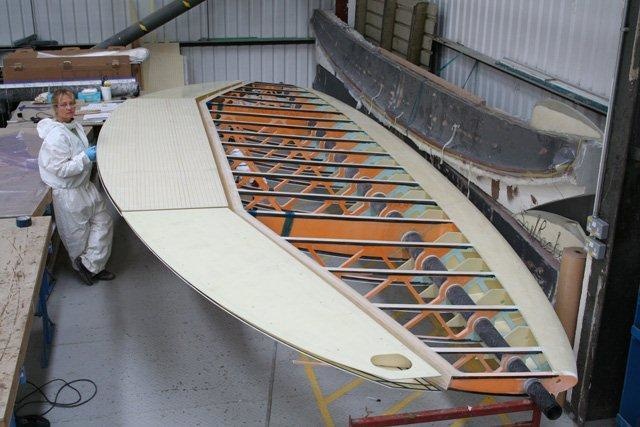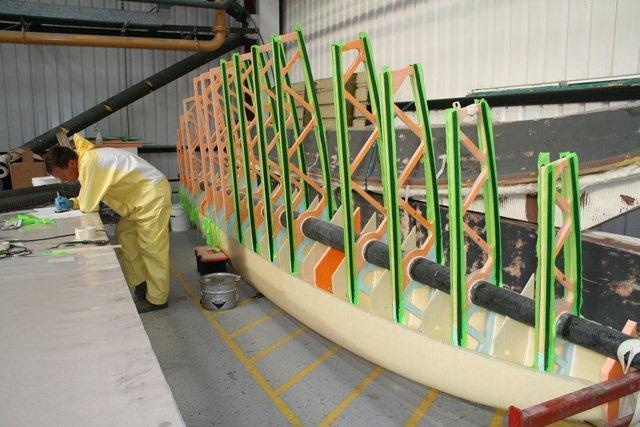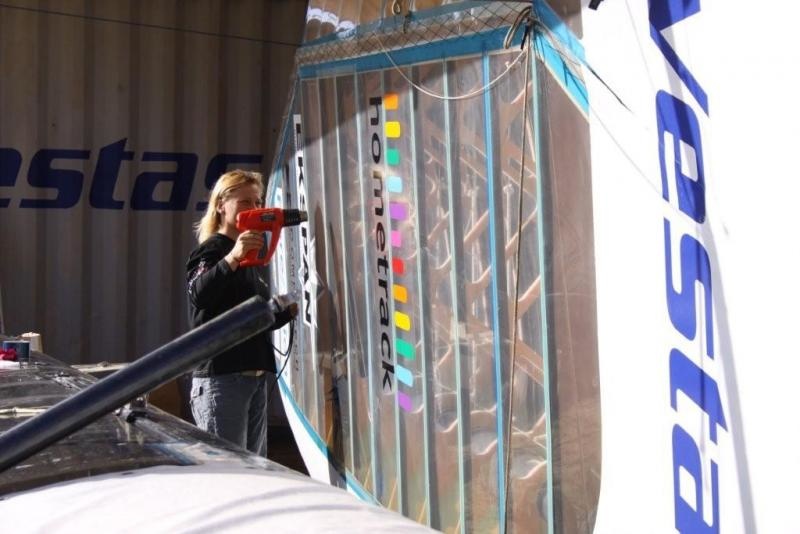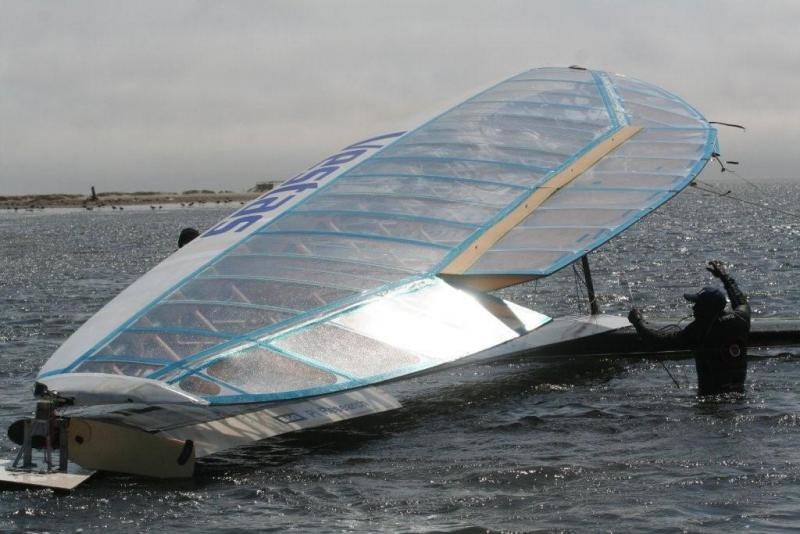 It would seem that kitesurfers can only be counted as sailing vessels at a great stretch and the British could continue to compete with l'Hydroptere 'in their league', but it is also an absolute record to be beaten without any reservations. Sailrocket understands that well. Their new boat Vestas Sailrocket 2 does not look like a traditional sailing boat. It is a narrow - slightly wider than the pilot's body - carbon hull and a solid sail wing with powerful nerves. The keel and sailing arms of the boat are separated so that the boat is almost insensitive to tilting moment from the wind. According to the creator and pilot Paul Larsen, when the wind of any force, the only reaction of the boat will be to increase the speed.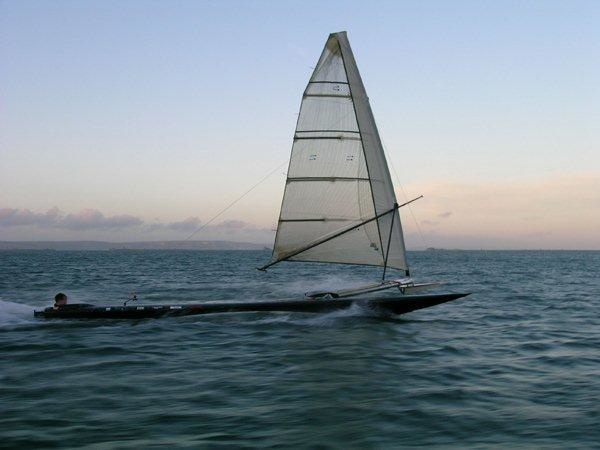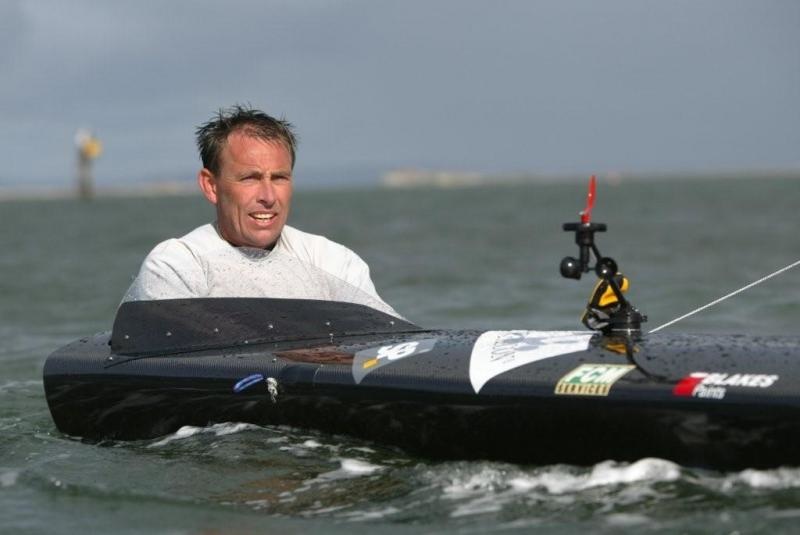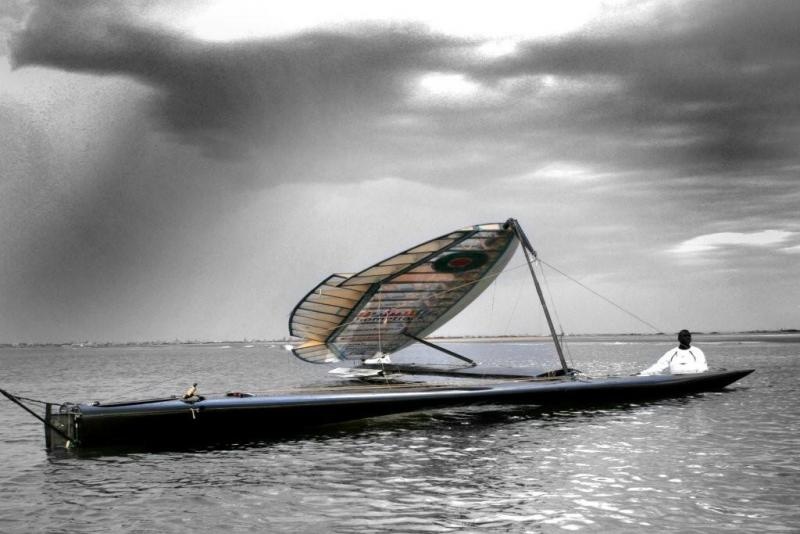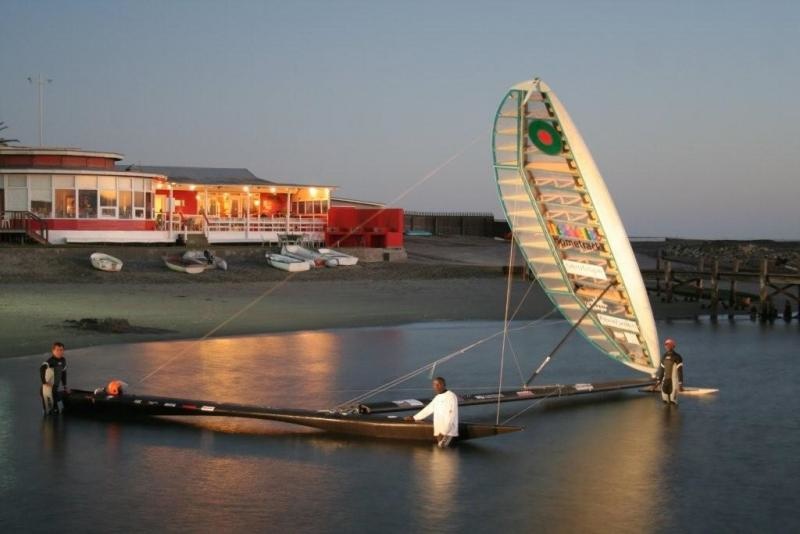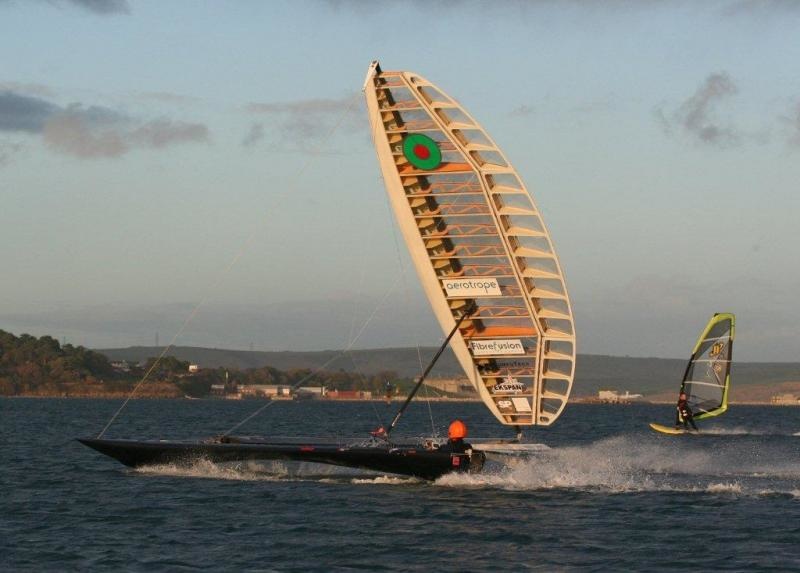 "Since we first targeted the Absolute Record nine years ago, the speed bar has risen by exactly nine knots," Larsen said. - With the arrival of the kitesurfers, the record seemed to have gone beyond the reach of any previous challenger, so we're going to need a very special boat to get it back. Our Vestas Sailrocket 2 targets very high. The only result that will satisfy us is the world record.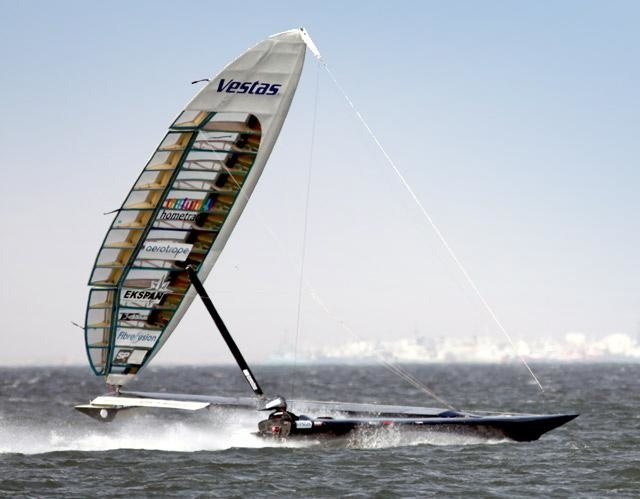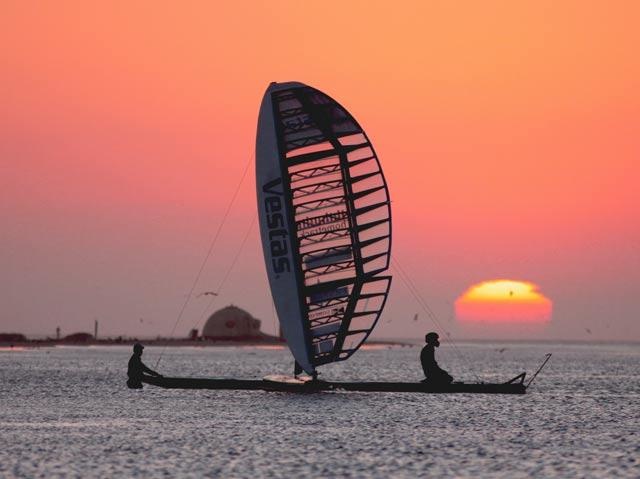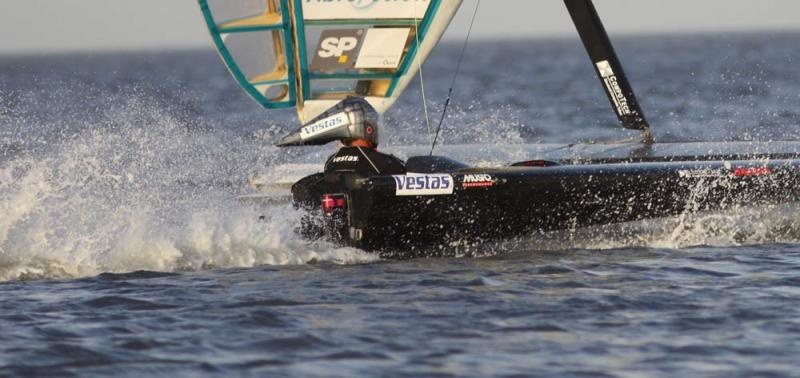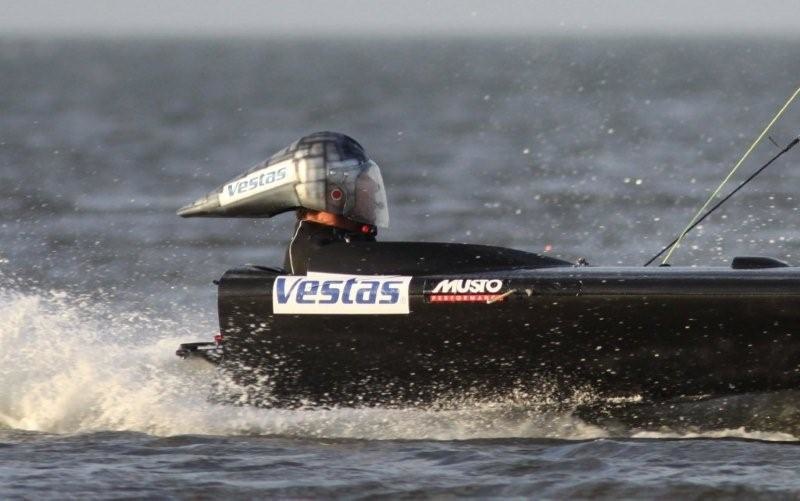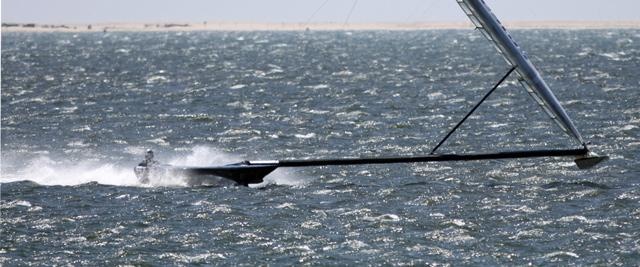 On March 8, the first public presentation of Vestas Sailrocket 2 will take place at the team's production site on the Isle of Wight. Her predecessor, the Vestas Sailrocket 1, who once won and briefly held the title of the fastest sailing boat in the world, will also be shown.