Name "Messerschmitt", whose mention immediately gives rise to images of World War II air battles, is now increasingly associated with luxury yachts. However, Felix Messerschmitt told us how the legacy of his great-uncle Wilhelm's cousin is being translated into new yachts. It turns out that the descendant follows in the footsteps of his ancestor, who made a revolution in the aircraft industry and inspired Felix is now trying to do the same in the yachting industry.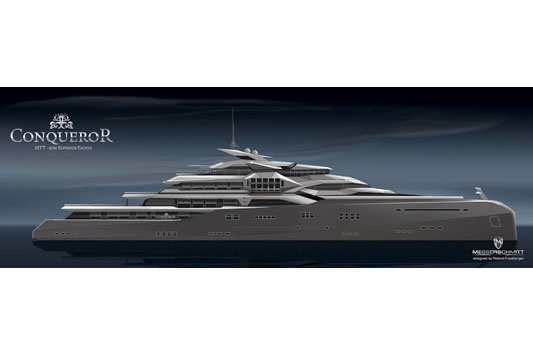 CRUGOZOR
Although not directly involved in the technical side of the business, he says he is as passionate about technical innovation as he is about computer graphics. "I am not just the owner and manager of Messerschmitt Yachts. I'm also the head of a media company that mainly creates various product images in the automotive and other manufacturing sectors.
This allows me to participate internally in the development and construction of our yachting line. I can visualise new ideas, evaluate the correctness of decisions and update existing models.
You could say that Wilhelm's genes continue to work at all. Since we have worked not only in the yachting and aviation industries, we have unique developments that have not yet found application in yachts. These are, for example, various technologies that make them more environmentally friendly.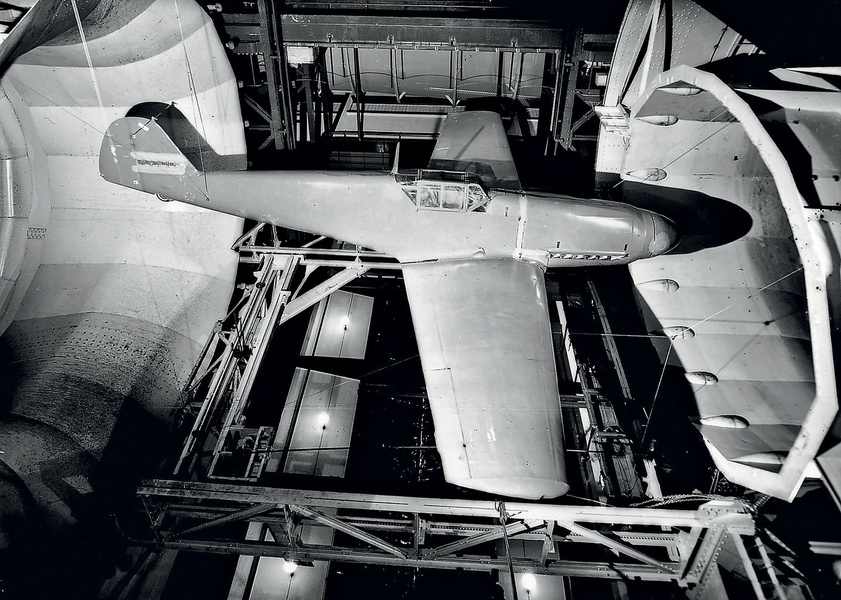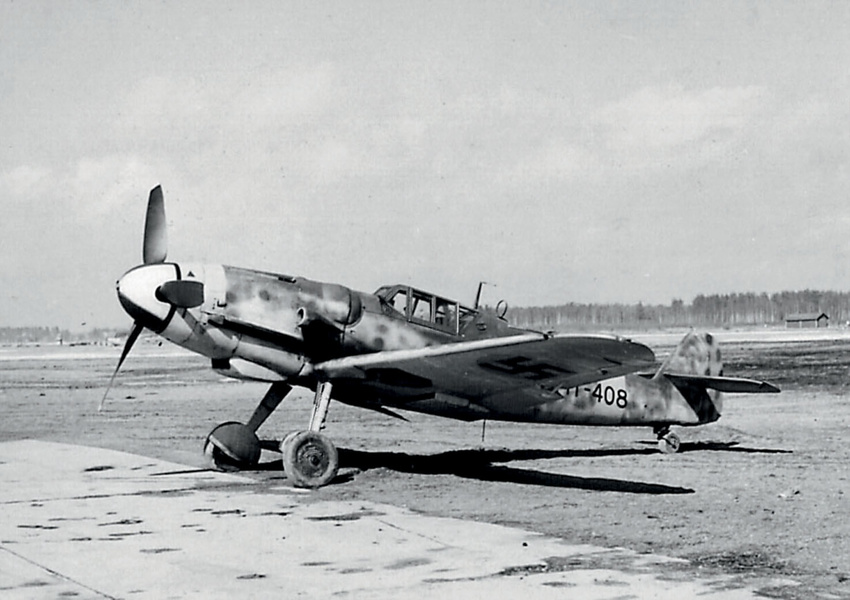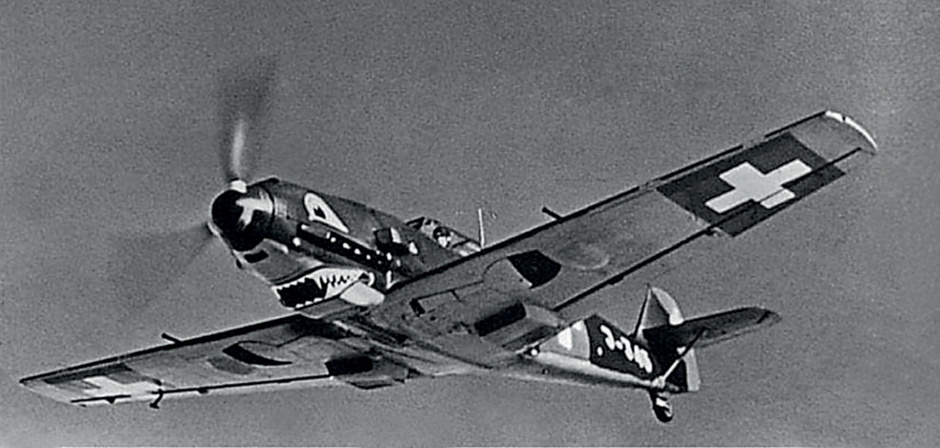 NEW CHAPTER
Messerschmitt spent his whole life interested in shipbuilding, navigation and yachting, and at one point he decided to open a new chapter in the history of the yachting industry by introducing a well-known name to the market.
He founded Messerschmitt Yachts in 2007 together with the designer Roland Friedberger, who, in his words, "proved to be an indispensable person in this project as a designer, business partner and friend. He translates my thoughts into reality and does everything right without any explanation. It's as if we both think the same thing. It's beautiful!"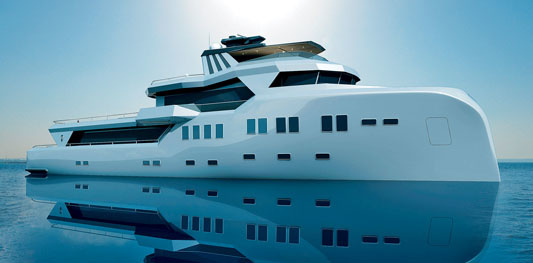 AERODINAMICS
Since 2004, the team has been working on various innovations in yacht design, based on the principles of the famous cousin. "Each new yacht model is designed and built with the latest technical developments in the yachting industry in mind, making the most of the weight saving opportunities that were bequeathed by Wilhelm Messerschmitt. An example of this is the continuous optimization of the aerodynamic profile, which makes the hulls of our yachts less water resistant. This not only gives our models a sporty appearance, but also allows them to go faster and consume less fuel».
FROM THE GLIDER TO THE JET PLANE.
Willie Messerschmitt founded his company Segelflugzeugbau Harth-Messerschmitt in Germany in 1922, the year after Friedrich Hart set the world record for glider flight time. Messerschmitt went on to build gliders, then switched to motor gliders. His M18 model had the most advanced aerodynamic performance of the time. In 1927 he became chief designer of the Bavarian Aviation Plant and created the BFW M20 passenger plane for Deutsche Luft Hansa. Its Me 262 Schwalbe fighter, which made its first flight in 1942 already during the Second World War, was the first jet to go into mass production.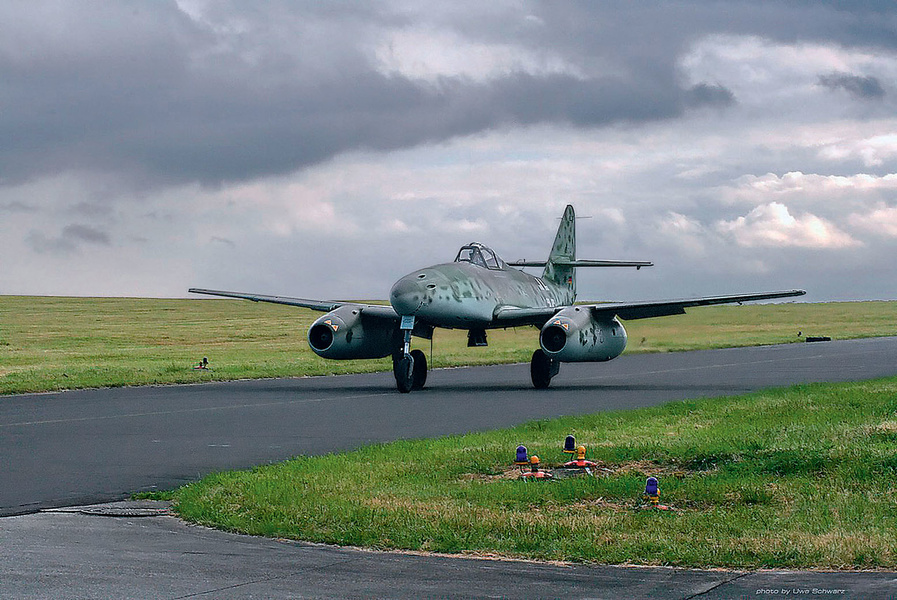 JET FIGHTER ON THE WATER
Messerschmitt yachts are much like legendary planes. Their characteristic features, such as the axe-like bow and smooth curves, make it easy to guess the nose of the Me 109 or P1101 fighter jet. When asked how his company has been affected by Messerschmitt's legacy, Felix quotes the aircraft designer himself: "Our future is based on progress, development of new technologies and gathering experience to create and use various new devices.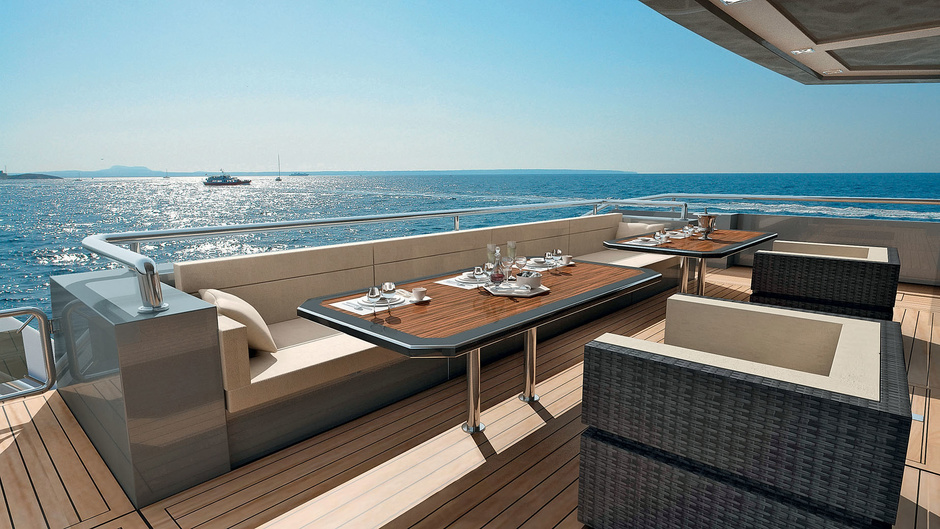 The heir emphasizes that the core values of a brand are durability, reliability and independence. "When you choose Messerschmitt, you choose luxury, safe and economical yachts that represent the vanguard of design and technical excellence. The embodiment of new ideas and values is our engine and our passion. The tradition and pioneering spirit of Messerschmitt aircraft obliges us to offer only high-tech yachts worthy of being their heirs.