Last week, the New Zealand shipyard Alloy Yachts has lowered from the slipway the crown of her creation to date - a 220-foot kech called Vertigo. The 67.2 meter long aluminum hull gently slipped onto the water when a large crowd of people came to admire the world's largest sailing yacht built in the southern hemisphere. The previous length record that belonged to the yacht Kokomo (58.4 m), was securely covered almost 10 meters, but Alloy Yachts here can only be proud - they built Kokomo too.
Construction of Vertigo under the working title "Project AY41" has been underway since October 2008. In addition to her length, the yacht has a number of other outstanding features (in all senses). Firstly, a huge tonnage of 837 register tons. Secondly, the wide hull is 12.53 m, which promises an unprecedented amount of space on board. Thirdly, "with all this we will be able to take off" - for all its immensity under full sails Vertigo is able to reach speeds around 20 knots. The most powerful sailing weapon is responsible for this - 5330 square meters on two masts.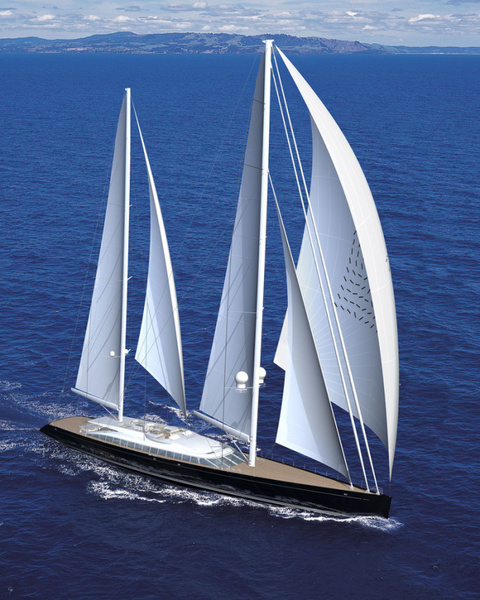 The hull was designed by a famous French naval architect... Philippe Brienwhich provided the boat with a characteristic vertical stem in the style of racing monohulls. This measure allows you to maximize the waterline of the boat, improving its seaworthiness and speed characteristics. To keep the lines clean and not to clutter the teak deck, two tenders of the boat are hidden under special hatches closer to the bow.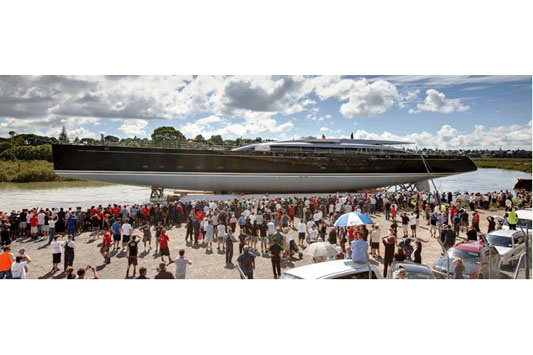 There is little information about the interior so far. The Owner's suite will be located on the main deck and the four guest cabins will be located in sub-deck space. It is also known that the interior design was commissioned by the owner to fashion designer Christian Liaigre, with the aim of creating an "urban atmosphere in the sea". Liegre is known for his work on expensive houses and hotels (so famous, in fact, that it is Frederick Begbeder mentions him in "99 francs": "a five-bedroom apartment in St. Germain de Pré (designed by Christian Liegre)" there is presented as a symbol that life has really succeeded). But he also has a yachting experience - before, Liegre had already made interiors for boats of Perini Navi.