In February, at the merited American shipyard... Trinity Yachts a landmark event took place: the largest aluminium boat the shipyard has ever built.
But this is not the only thing that makes the new 60m yacht remarkable. Its name - Areti - will seem familiar to many connoisseurs, because it will be the third superyacht under this name. The first two Areti (I и II) - unique custom-made twins from also American Burger Boats - 38 m each - were delivered to the customer in late 2007. The large Russian industrialist, whose anonymity we politely observe, in due time has specially ordered two absolutely identical hulls under the individual project that one boat went in area of the USA, Bahamas and Caribbean Islands, and another one would always wait for it in Mediterranean sea.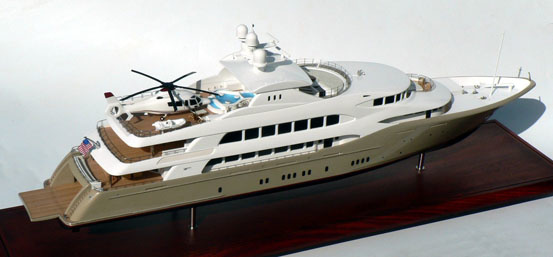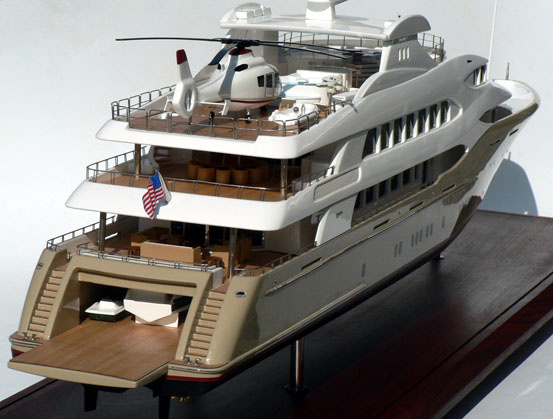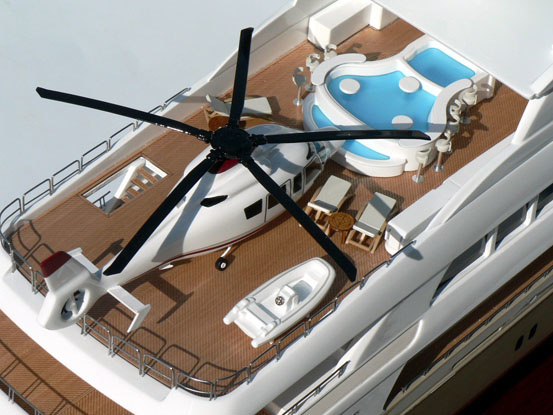 And now - God loves Trinity - there is a third Areti for the same customer. This boat has no strictly defined sailing area, which means it will have to sail with equal success both in the Mediterranean and the shallow Bahamas. For this purpose, a 60-meter boat with half load sits only 2.4 meters in the water. It will be one of the largest boats in the world, capable, so to speak, "personally", without the help of a tender, to explore the myriad of Bahamian islands and bays.
Up to 13 guests can enjoy the many amenities and water toys of the yacht with the help of 18 crew members. As "full custom" from one of America's top shipyards, Areti is distinguished by its unusual layout solutions. For example, the owner's stateroom is not on the main deck, but has been raised to a higher level, to the forward side of the upper deck, to the bow of the huge sandek. This allows the Owner to enjoy the panoramic views through the semicircular forward wall. The control deck with the adjoining captain's cabin had to be moved down to the main deck.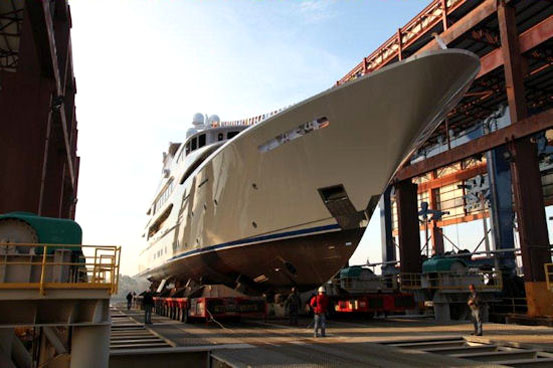 There are six cabins for guests on board - two VIPs on the main deck and four simpler on the lower deck. The interior designers were hired by a famous bureau. Patrick Knowles Designswho's been working with Trinity for a long time. No photos of the interior yet, but it is reported that the interior has turned out to be classic, with abundant use of polished wood of precious species and handmade stone details.
For those who do not sit in the cabin, the yacht has, among other things, a gym, a real bath and a sauna. There is also a Jacuzzi on the sundeck, and the aft garage hides jet skis and water toys.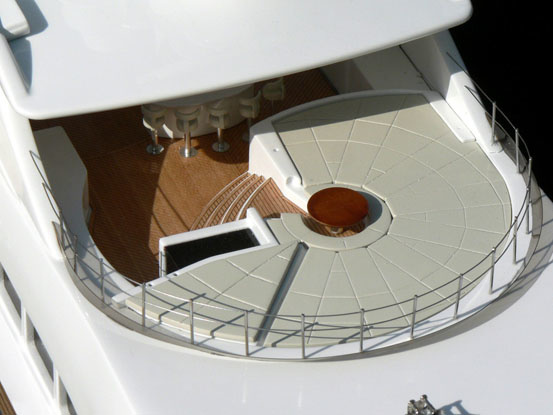 The yacht will soon go on sea trials. Her top speed is expected to be 19 knots and at 10 knots Areti will be able to travel 4,350 nautical miles - perfect for crossing the Atlantic.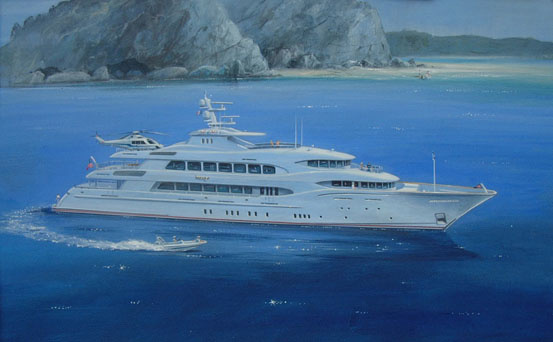 The transfer to the customer is scheduled for this summer.