Amanyara Villas in the Caribbean islands of Terks and Caicos is not just a tropical resort. It is a club pass for the most sophisticated holiday enthusiasts.
The Turks and Caicos Islands are less well known than the neighbouring Dominican Republic or the Bahamas. They don't have noisy parties like St. Barts, but that's what has attracted wealthy clients lately. "Money Loves Quiet" is about Turks and Caicos. It's easy to stay unrecognized here, and there's certainly no paparazzi. At least not at Amanyara Resort.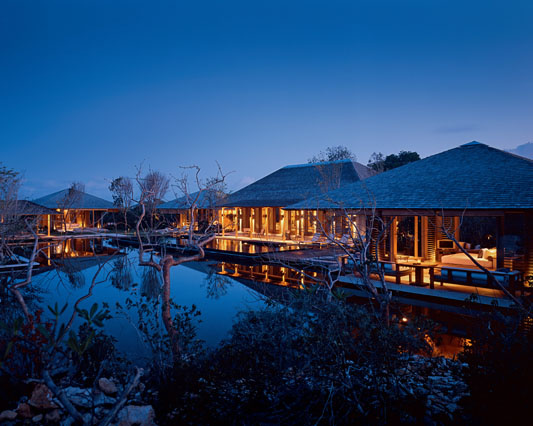 Strictly speaking, Amanyara isn't just a hotel. It's more like a private club. It is a gathering of Aman adepts who prefer a relaxing and healthy holiday in the most spectacular natural scenery, when any picture of the resort could be its advertising poster. Many people love the combination of entourage and service so much that they buy villas here. Anyone who can afford such a vacation can come here. But to own a villa is a matter of chemistry. There is a community in Amanyara, for which well-being is not the only criterion for selection. It is said that a well-known pop star was refused to sell the villa here: they were afraid that its presence would disturb the peace of others.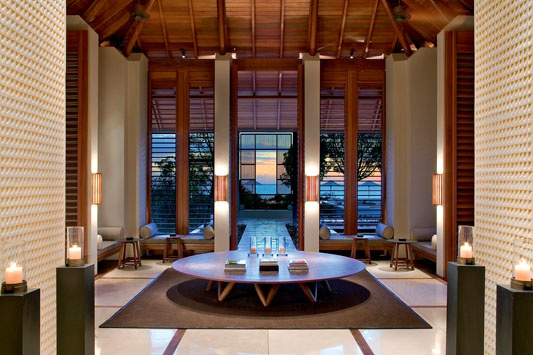 The resort, covering 7280 hectares of land and a kilometer of white sandy beach, was built and managed by an Indonesian group of Aman hotels, which is at the forefront of hotel business. Aman always chooses the most beautiful places in the world, whose territory is so large that if desired, each guest can enjoy complete privacy. Architecturally, the development can be described as eco-minimalism.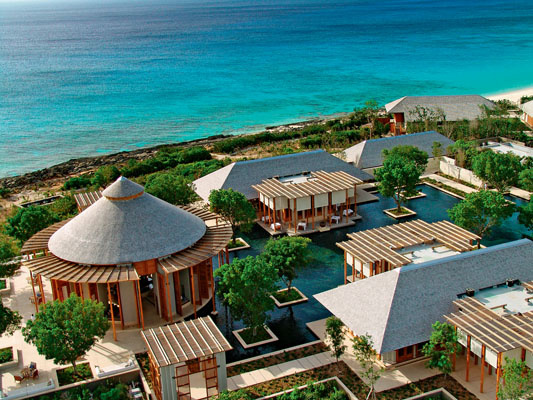 Jean-Michel Gathy, author of such notable projects as One & Only Resort Reethi-Rah, Setai and Aman At Summer Palace, came up with a mix of Caribbean design elements with Indonesian materials for Amanyara. This is a special design of villas with conical roofs, where doors and windows are parallel, open to different sides of the world, which in a hot afternoon perfectly refreshes the room. The valuable woods that make up the houses and the volcanic stone that lined the pools have all been brought from Bali.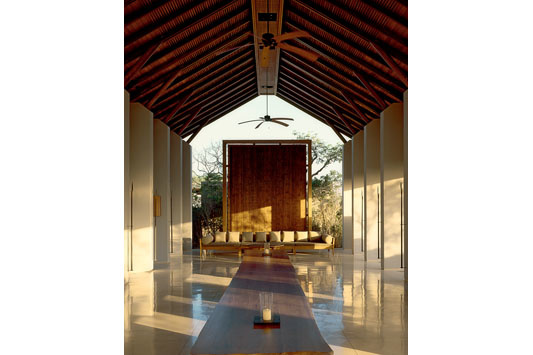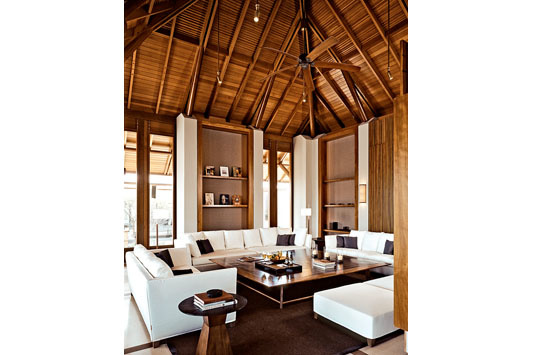 But not beauty, but service is the decisive advantage of Amanyara. Butlers with surprisingly developed memory and intuition can be worthy interlocutors or not to say a word - depending on the situation. Amanyara has about 40 guest pavilions and 20 private villas from three to five bedrooms. Villas can also be rented or bought, with only three currently on sale. Two of them, worth $ 12.5 million, four bedrooms each, covered in the shade of plants near artificial ponds, the third villa, for $ 16 million, with five bedrooms, painted on the shore. The high cost is easily explained: the project of the famous architect, rare materials, meticulous work (each villa was built 15 months), the beauty of nature, exceptional service. In other words, a villa in Amanyara - more than real estate - is a certain indicator of taste of the owner.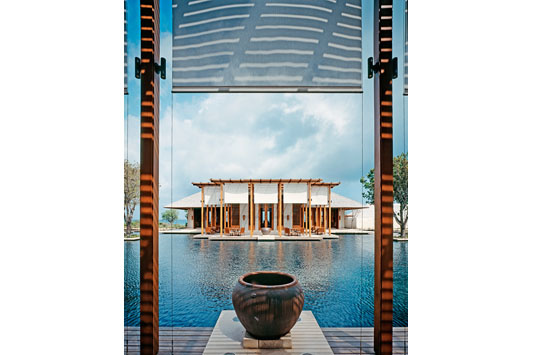 The text is Alexander Kulish. Illustrations - Amanyara