Motor yacht with solemn name Delphia 1050 Escape Classic is built in Poland. Her "non-marine" purpose is immediately visible - she is made for leisurely cruising along the inland waterways, although she will not fail in the coastal waters cabotage either.
The word "escape" in the name of a boat translates as "escape", and it's very appropriate here. This boat is not for speed records or ocean voyages. It is for escape from the city life, for burdensome hiking on rivers and lakes, for rest from routine. In such conditions, its best qualities are shown.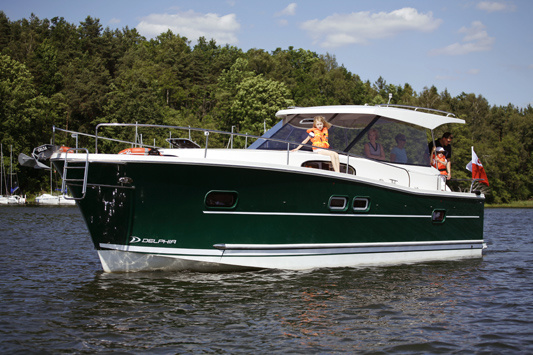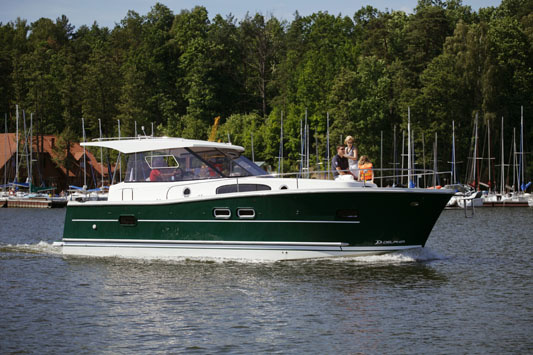 This ten metre boat is very simple and easy to operate. It is perfect for beginners buying the first boat in their life, as well as for families who want to comfortably explore the country's river areas. For family travels on waterways of Russia this boat is almost ideal.
Despite its modest size, the Delphia 1050 has a very spacious cockpit. Its aft deckhouse has no rear wall, which is essentially a large hardtop with panoramic windows. This solution is very convenient, as the cockpit inhabitants get an excellent all-round view, while remaining protected from the weather.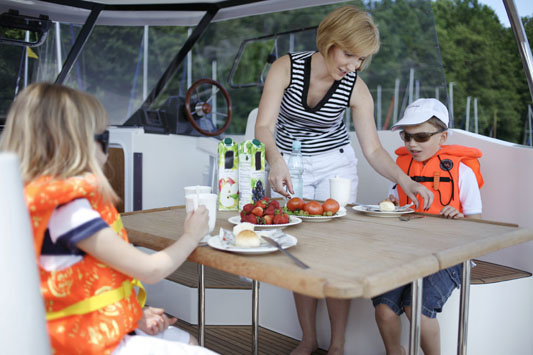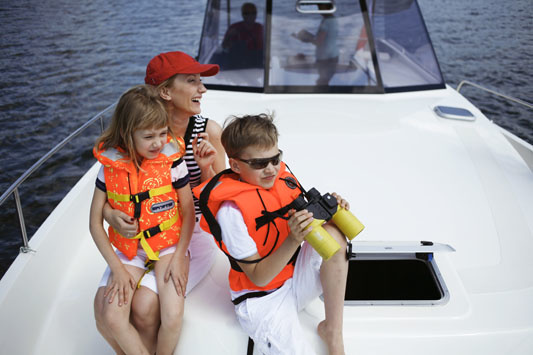 The small sub-deck saloon is very cozy. It has a table with a retractable banquet and a sofa, while on the port side there is a galley with sink and gas stove. Closer to the bow there is a bathroom, followed by the owner's cabin with a double bed. Amazingly, the Delphia 1050 can accommodate as many as three cabins with a capacity for six people.
The fiberglass hull is covered with quality gelcoat, the color of which can be chosen when ordering - the choice is white, cherry or dark blue. The boat sits shallow in the water and its propeller is well protected by a mighty keel for safe navigation in shallow interior waters. And you can walk for a long time, because the boat is also very economical with an 80 litre tank of sunbed for 50 hours at 5 knots.
Published in YACHTS magazine #36.