Polish shipyard Sunreef has handed over to the customer a huge catamaran called Che - 34 meters of comfort for only seven guests. The construction of the ship took two years, and now the Poles can be proud to have built the second largest sailing multihull in the world - only the French monster is cooler than Che. Douce France (42м). But Che is the world's largest sloop-armed catamaran, which pushed another Frenchman - Cartouche yacht, which was already written about here.
Sophisticated hull contours, aerodynamics and impressive sailing area gave the big catamaran an excellent jump - maximum speed under sails is up to 20 knots.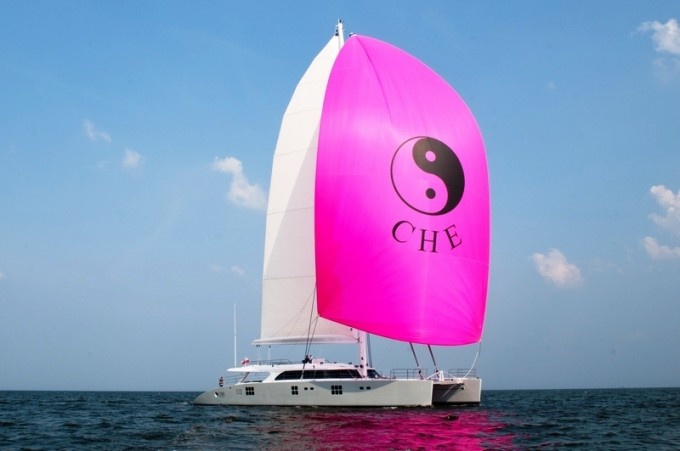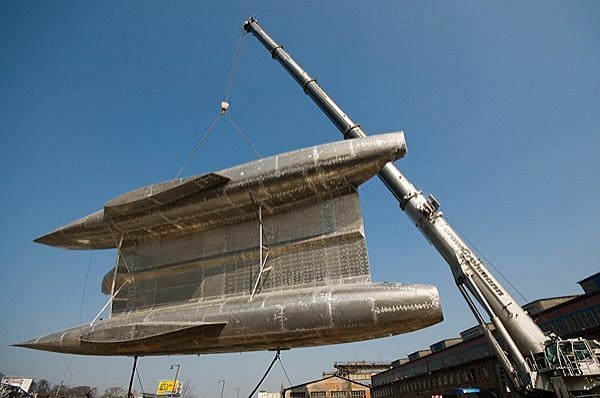 On the sails, by the way, next to the name Che, there is not a bearded face in the beret, as could be expected, but the Chinese symbol "yin-yang" - this concept was used by the wife of the customer of the yacht when choosing colors and interior decoration. The result was impressive - hectares of caramel-coloured bamboo veneer, pearl grey furniture upholstery and bright turquoise inserts create a non-standard combination that can delight the most sophisticated eye.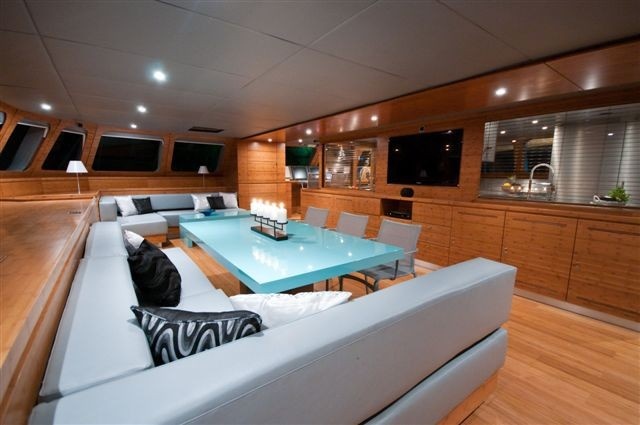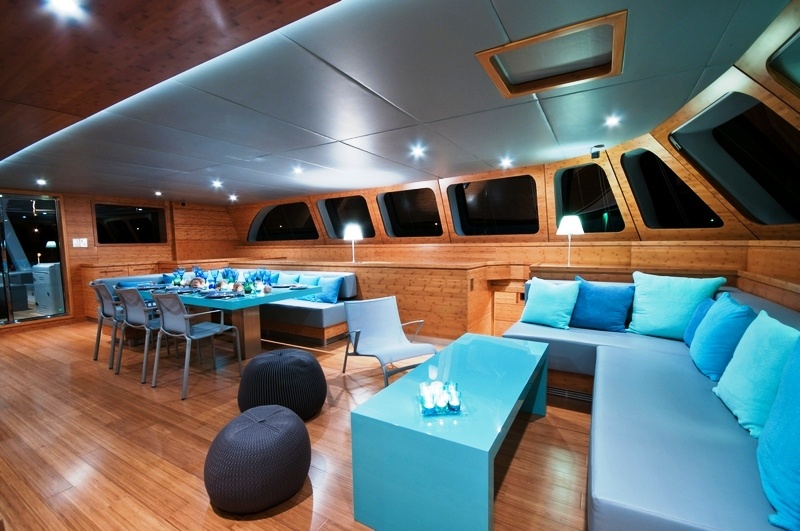 The main deck saloon has been made into one large space by the customer, combining sofa and dining areas, lower control station and... a professionally equipped galley. The customer Che loves and knows how to cook, so the galley was specially placed so that the cooks can watch the sacred actions of the guests directly from the saloon.
One of the main advantages of a catamaran, the spaciousness, is immediately visible on the open aft deck. The area of the aft cockpit is 103 square meters! There was enough space for a tender garage and toys, an open dining area with many sofas, and an extensive bathing platform.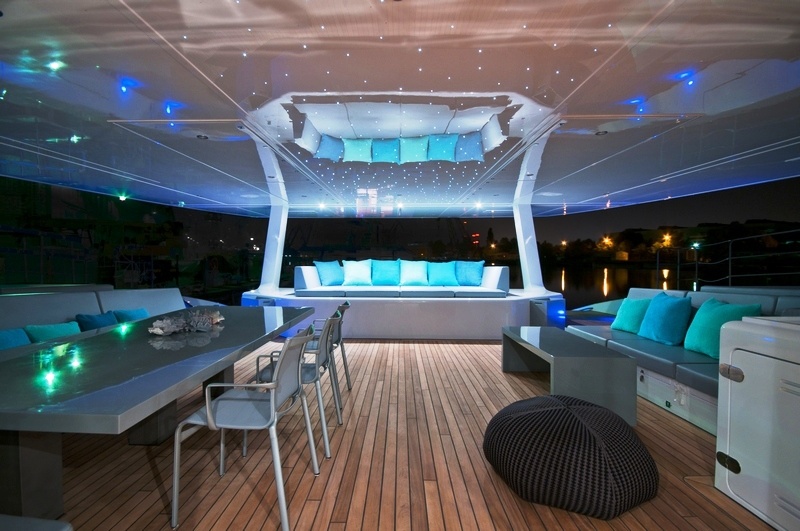 The uppermost level is the spacious flybridge, where the main running bridge is located. This is where sailing weapons are controlled. For those who are interested in the process of control, but not ready to climb on the cables, the flybridge has sunbathing mats and, again, sofas with a table.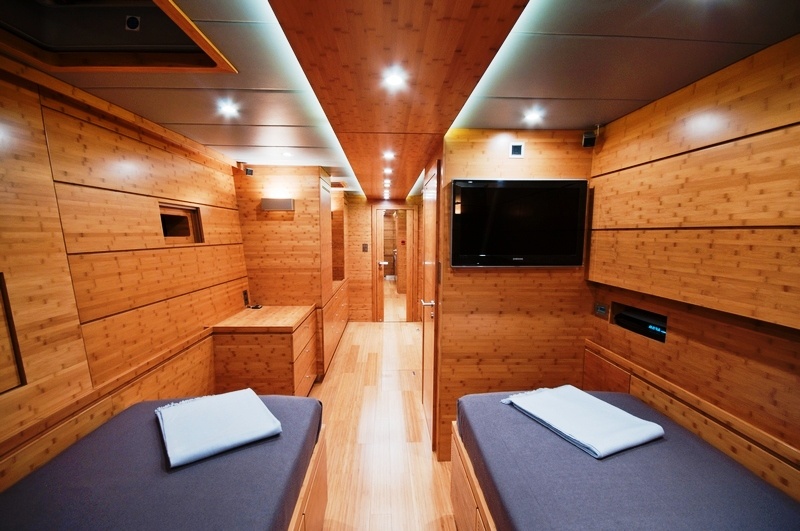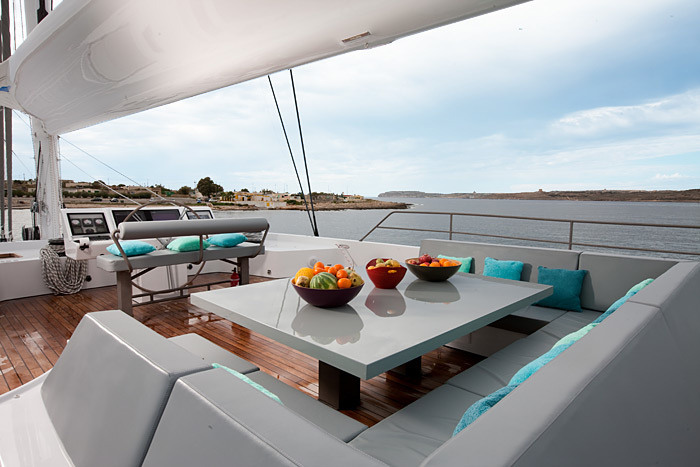 On the whole, the yacht is unusual, well built and very elegant. She has already made it to the World Superyacht Award finalists list as one of the best sailing yachts of 30-45 m length. The winner's name will be announced on May 7th, at a gala ceremony in London. We think that the new Sunreef yacht has a very good chance. Why not?