CanariaOcean, the only yacht design bureau in South Korea, is said to have published a very unusual superyacht concept. With a length of 37 metres and a width of 9.6 metres, the design is inspired by the image of a blue whale, the authors say.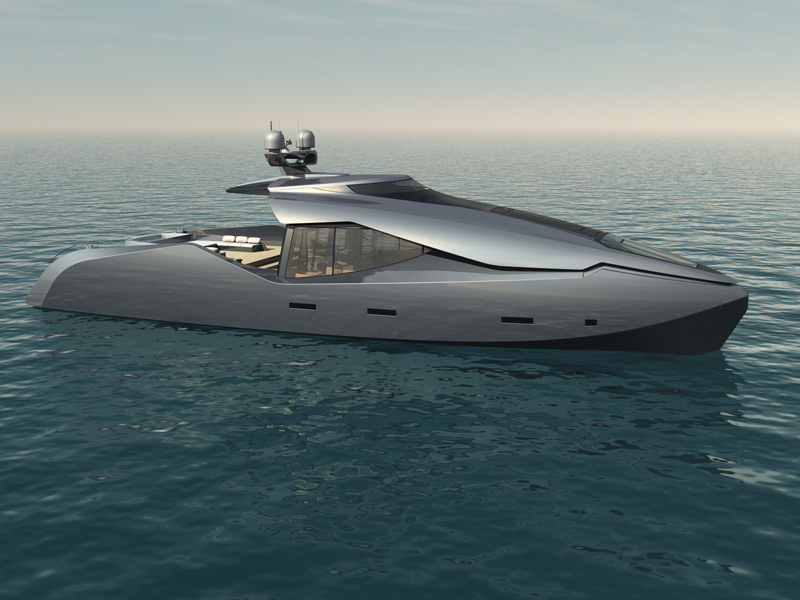 The highlight of the project is the main salon, which moves out of the stern like a sliding drawer of chiffonier. The rear wall of the saloon in this position tilts down to form a bathing platform, and the "ceiling" becomes an additional deck space on which, apparently, something can also be done.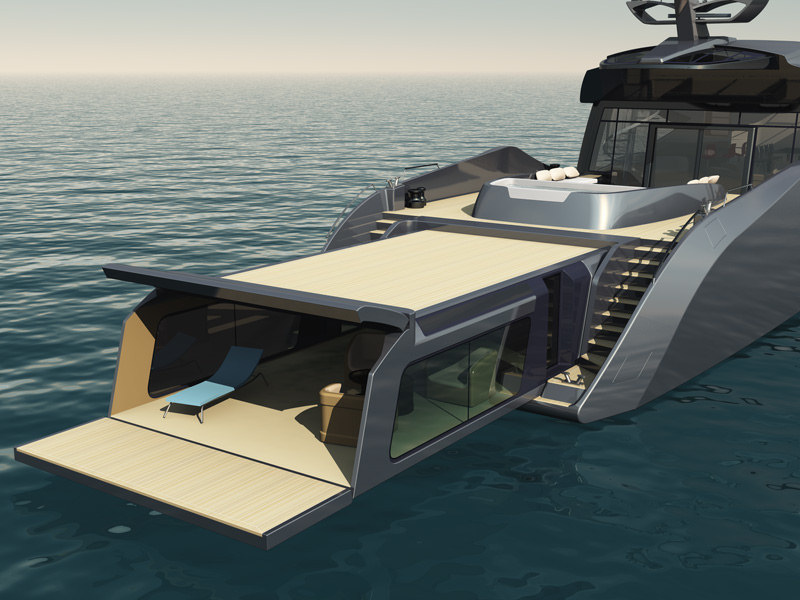 The other kunshtuk is a sliding glass roof above the bow sofa area. It moves towards the stern, turning the sofa area into an open salon, which can also climb upwards, allowing residents to admire the species.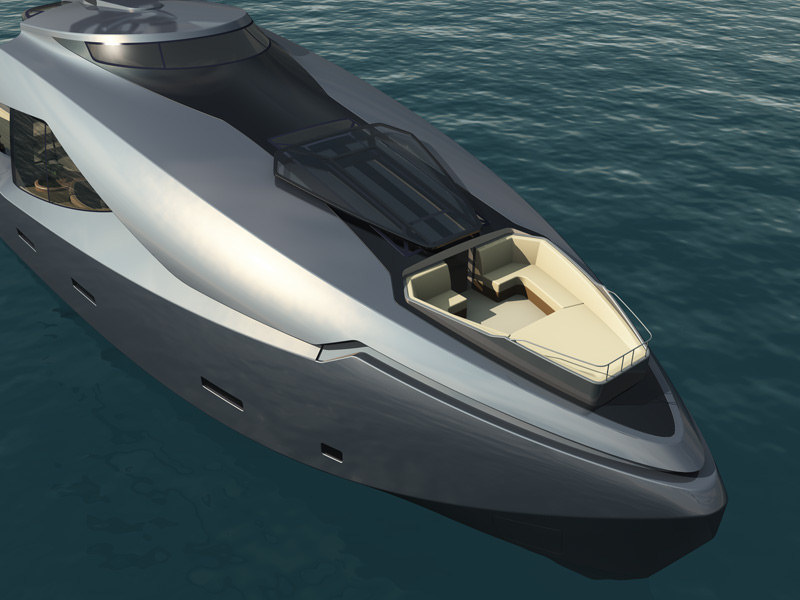 What can I say? "There's a lot going on these days..." A similar example of "design for design" has recently been considered, and not alone. Our opinion - such unjustifiable complications are born when there is nothing else to say. It is not possible to see more practical sense in either one or the other "complication".
The concept itself reminded the editorial board not so much of the blue whale as of a blog - a Dutch shoe on a wooden platform.