Its new line of Magellano cruising yachts... Azimut calls it the "new classic." They are conceived as strong and reliable, for long and comfortable hikes in any weather. It distinguishes them from many "classmates", created for greenhouse (in all senses) conditions in tropical seas.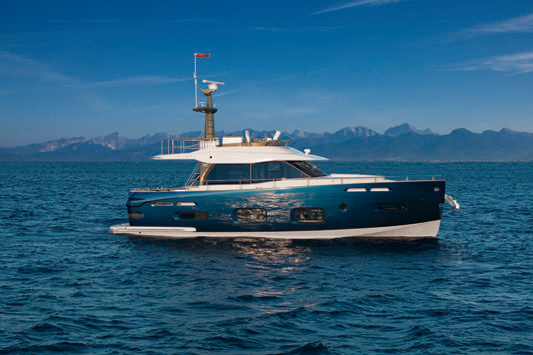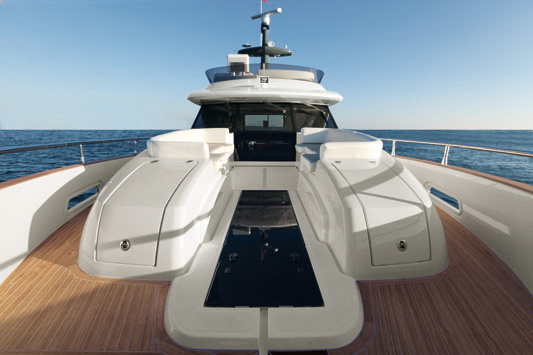 Connoisseurs of Azimut yachts will be surprised at the sight of... Magellano. Her design is far from the licked swiftness inherent in other models of the shipyard. But it has the features of an expedition boat, a fishing boat, and a traditional "lobster" - especially in the outlines of the cabin. It is not designed for high-speed "saws" along the coast, but for long hikes in different waters. The shape of the bottom and keel combines the advantages of a gliding and displacement structure, allowing the boat to either travel up to 1000 miles at one filling station or fly on waves at 25 knots.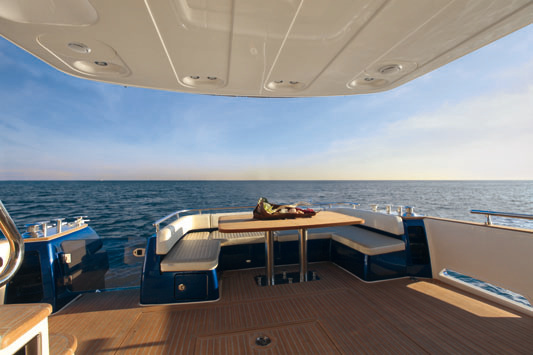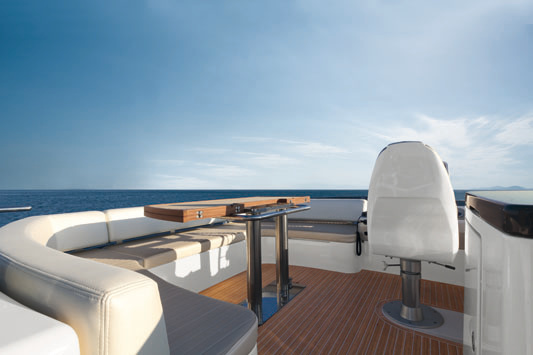 The Azimut shipyard has done a lot to make long voyages less harmful to the environment. Magellano 50 is the first boat of its size to receive the prestigious Green Plus certificate from the environmental organization RINA. The boat is equipped with economical latest generation Cummins diesel engines and low voltage diode interior lighting system. Even the glazing is covered with a special film that reduces heat from the sun, which allows less frequent use of air conditioning.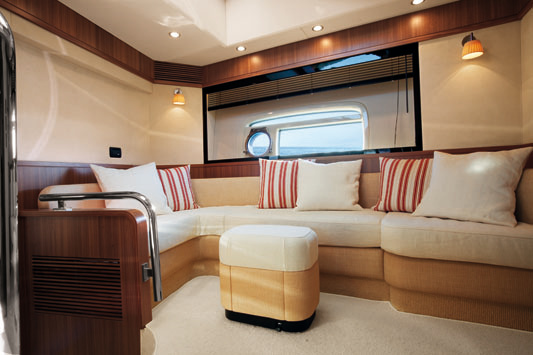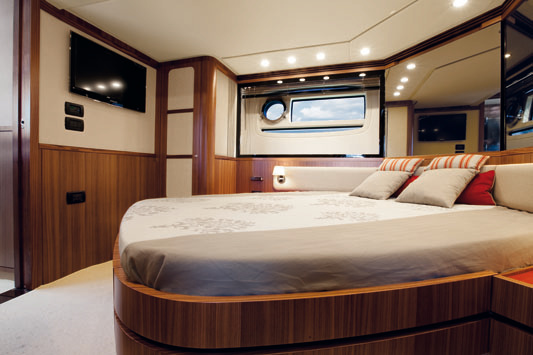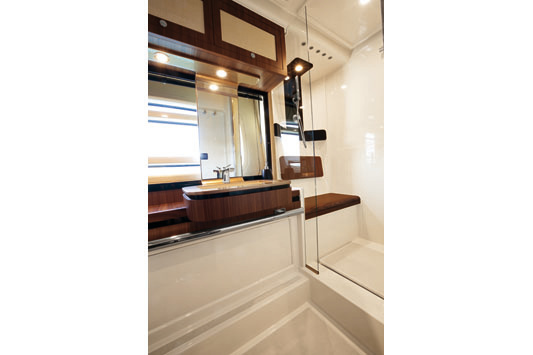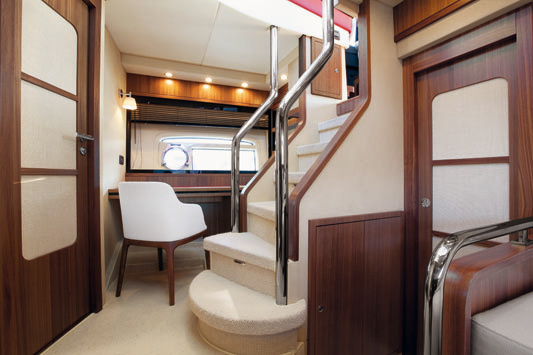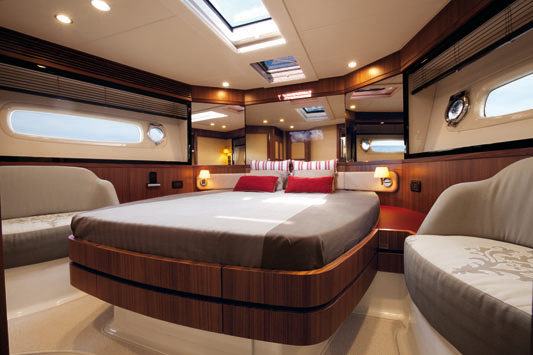 But the main thing is a hybrid electric installation Easy Hybrid. It consists of two electric motors of 23 kW each, two generators and a lithium battery of 21 or 42 kWh.
At a speed of up to 7 knots the boat goes without any noise or exhaust, on the same batteries, and at higher speeds diesel engines come into play. For short hikes, this system saves up to 50% fuel, and electric travel is very convenient when maneuvering in tight marinas.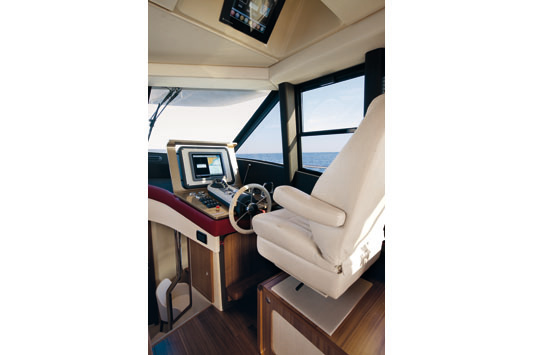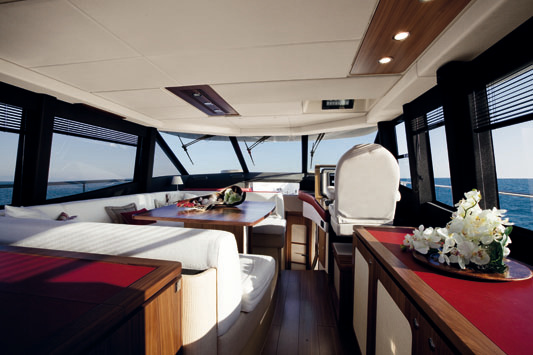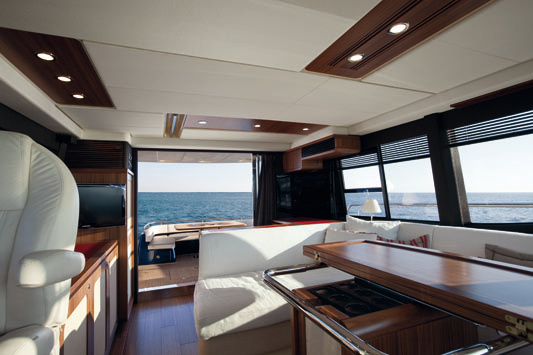 Three driving modes - electric, diesel or automatic - are set by the captain via the control panel. Switching between them is smooth and discreet - crew comfort on Magellano is as important as ecology.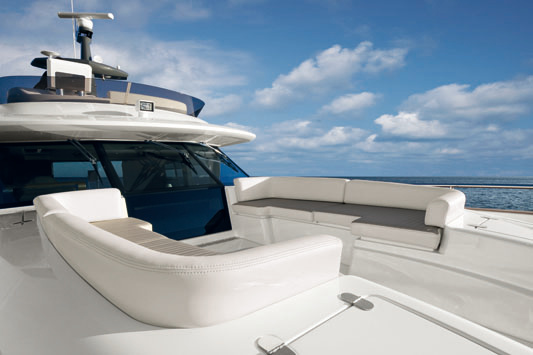 Expert opinion - ANTON DOLOTINThe head of Azimut-Benetti's representative office in Russia:
The first impression of Magellano 50 is that the boat is very different from the Azimut line both in terms of exterior and interior. Inside is spacious and there are no "dead zones" - each zone is a full participant of stay on the yacht.
It has a large power reserve, different speed modes - you can walk 8 or 19 knots. As opposed to Magellano 74, the concept of the 50th boat does not imply a captain: it's a boat that you control yourself. I am skeptical about the need for a green theme. But the "green bag" on Magellano 50 is not fixed, you can buy a yacht without it.
Magellano 50 is ideal for Russian inland waters. The Dutch have similar boats in terms of technical characteristics, but they are not so beautiful - there is style. If the 74th Magellano was expensive, so it did not achieve great success, the 50th can not get. Only 20 boats were made in the first series, and now it's a big deficit.
The text is Grigory Shirvanyants, the photo is Azimut.
Published in YACHTS magazine #36.