ItBoat regularly enables people to express themselves creatively in areas directly related to the sea and boats. We've only recently hunted sharks with a feather. Now it's sharks and brushes.
Together with the National Class Association of EM-Ca yachts. and design portal Designet.ru in conjunction with All-Russian Sailing Federation we are pleased to announce the eM-Ca Garden Cup. Its purpose is to find a unique graphic design for a sailing yacht of national class "EM-Ka", where not only numerous competitions among amateurs and professionals are held, but also many newcomers learn. Even children are racing on it. The creators of the new yacht and all who managed to try their hand under its sails are confident in its great potential and future mass popularity. So are we.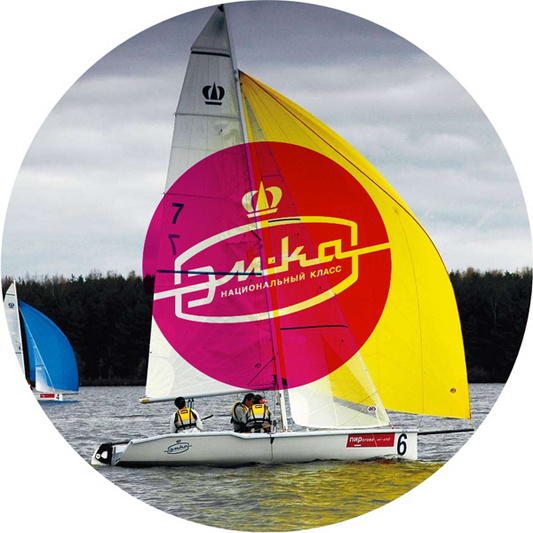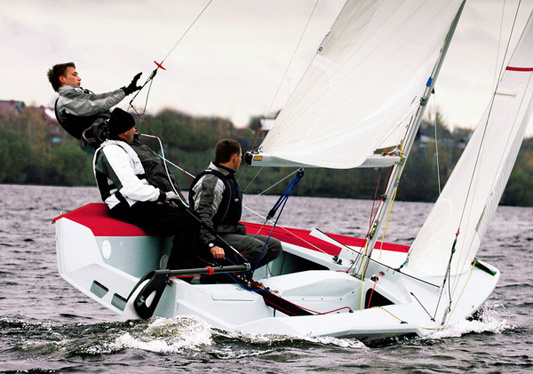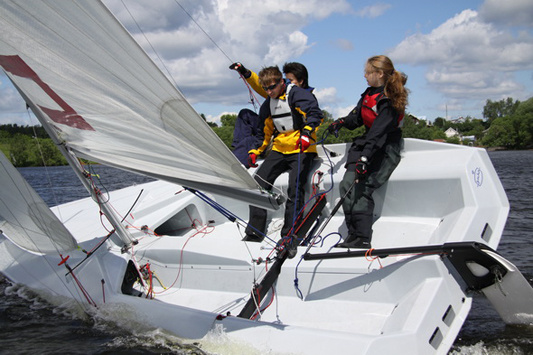 As the national monotype is supposed to be, all EM-Ka class yachts are absolutely the same. They have the same hull, sails, equipment - absolutely everything. The only thing that yachts can brightly differ from each other is their graphic design. Here, actually, the competition begins, which we are proud to present as information partners. At the disposal of the participants of the eM-Ka Grades Cup contest will be both hull and sails of the eM-Ki - graphics can be applied to all these vast surfaces.
Contest conditions
The conditions of the contest are simple - the task of the participants is graphic design of the national class "EM-Ka" dinghy (hull and sails). Apart from the obvious prohibitions on obscene images and inscriptions, as well as on illegal symbols, there are no restrictions on creative research. Not at all. Even using the eM-Ka logo is only possible, but not obligatory. The winning project will be implemented and shown to the general public at the awards ceremony. The proud author of the masterpiece will be able to personally try out his brainchild on the water and appreciate how much power of art gives the boat speed.
Deadlines .
Official start of the contest and acceptance of works - 16.03.2011
Acceptance of works is completed on 22.04.2011 (inclusive)
Short list announcement of the contest - 10.05.2011
Internet voting - from 10.05.2011 to 19.05.2011

Prizes and bonuses for participants
1st place - 3000 euros, project implementation, winner's diploma
2nd place - 2000 euros, winner's
diploma 3rd
place - 1000 euros, winner's diploma.

The winners, short-listed participants and their projects will be presented to journalists and the general public at the awards ceremony at PIRogovo Yacht Club on May 20, 2011. Now the contest is in full swing, and new works appear daily on a special Facebook page. Until April 22, everyone who hasn't yet had time to submit an application still has an opportunity to do so.
Here are some of the options that participants sent to the contest: