Luxembourg as a place to register yachts? The Ambassador to Russia tells us why it might be interesting.
How long ago did Luxembourg have a Maritime Law that could interest foreign shipowners?
During the eighties, the Luxembourg inland navigation sector expanded its activities at sea and required the introduction of maritime legislation. This was achieved through the 1990 Maritime Law. Its main objective was to create a choice of jurisdiction for maritime businesses and to promote the development of related activities.
To confirm this, in 2005 the Ministry of Economy and International Trade signed a Memorandum of Agreement with representatives of the Luxembourg shipping sector.
Which authorities in Luxembourg control the shipping industry?
Political responsibility lies with the Ministry of Economy and International Trade. The aim of the Luxembourg authorities is to support a high-level fleet and to offer quality service to those who use the services of the maritime administration. The rules relating to the national flag are in line with international agreements. Luxembourg has adopted a comprehensive approach in which working procedures are simplified and attempts are made to ease the burden of State regulations wherever possible.
What advantages does Luxembourg have in terms of registration and taxation of ships compared to other countries?
Tax credits for investment and accelerated depreciation are allowed. In addition to the displacement tax, the standard general tax is also quite competitive. Together with various investment benefits it forms innovative solutions that can inspire investors. The independent organization Maritime Cluster promotes the development of the maritime sector and its related fields in Luxembourg. For both merchant and small cruise ships, Luxembourg has its own set of rules. The different types of cluster membership give owners and operators of ships the opportunity to benefit from financial advisers in areas such as investment funds, wealth management, securitisation, direct investment, insurance and logistics.
Do you see the positive results brought by the new ship registration system?
Some 200 ships have been registered with the Luxembourg Maritime Register, among them ships from well-known companies such as Jan de Nul Group, Cobelfret, Socatra, Bourbon and Dredging International. Some of the companies, such as the Jan de Nul Group, also operate in Russia.
The Luxembourg flag can also be seen in the Russian territorial waters of the Baltic Sea, the Black Sea and even the Sea of Okhotsk.
Are the rules of Luxembourg as convenient for shipowners from Russia as they are for Europeans?
For Russian shipowners operating outside Russia, Luxembourg is an attractive jurisdiction where financial instruments and tax optimization can be perfectly combined. Luxembourg offers a wide variety of solutions in order to structure the financing of a ship's purchase, as well as to take care of special maritime needs such as depreciation, collateral for large scale repairs or loan extension.
What advice would you give to Russian shipowners who consider Luxembourg to be a possible country of registration?
I would strongly recommend that ship owners from Russia come to Luxembourg, meet with several service providers, compare offers and opportunities. I think they will soon realize that it is impossible to find more competitive and attractive solutions.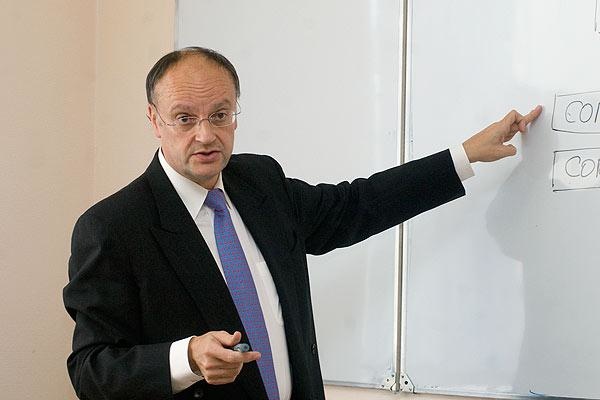 Interview - Alexander Kulish
Photo - Embassy of Luxembourg
Published in YACHTS magazine #36.