Demand determines supply - one revolution after another in the construction of environmentally friendly yachts comes from this market principle. In the case of the Chinese shipyard. KingshipOne of Asia's largest yachts, the need to break records emerged when an order was placed for a luxury yacht to sail around the world, with the future owner wishing the yacht to be environmentally friendly and consume a minimum of fuel.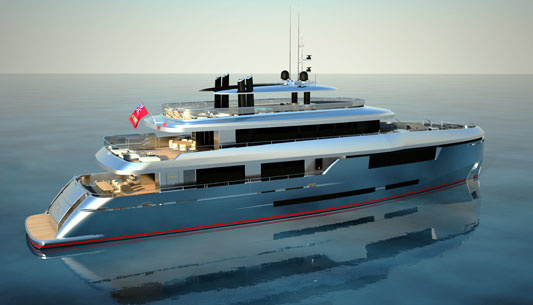 Says it's done. The ship, the construction of which began at the end of September 2009, will meet the highest, platinum standard in the Green Plus system. It means that fundamental improvements have been made not only in the design of the boat, but also in the construction process itself, so that the environmental impact is minimal. Green Voyager is the first yacht under 50 meters to receive a platinum certificate from RINA.
The stated performance is impressive: a 44 m long and 480 tons displacement yacht powered by a hybrid engine will be able to develop. the speed of 16 knots (30 km/h), while consuming 20% less fuel for compared to ships of the same size. This is mainly due to the shape that reduces the hull's friction coefficient with water: the waterline is half a meter shorter than the yacht itself, providing an amazing reduction in fuel consumption. The Siemens SIShip ECOPROP hybrid system works the same way as in cars: at low speed and in the parking areas the yacht is powered by a lithium battery. This opens up good prospects for night cruises - the boat can sail in complete silence for up to three hours at six miles. It also fights against excessive fuel consumption and thermal insulating glass, reducing the need for air conditioning.
Of course, there is also a system of environmental protection from pollution - from both conventional waste and petroleum products, and a system of water treatment on board. Working on the appearance and interior of the boat, the designers sought to make it look organic both at the tropical atoll and in the Greenland fjord. In our opinion, Voyager's illustrations presented here confirm that they succeeded.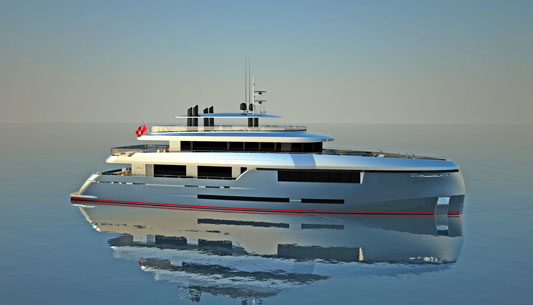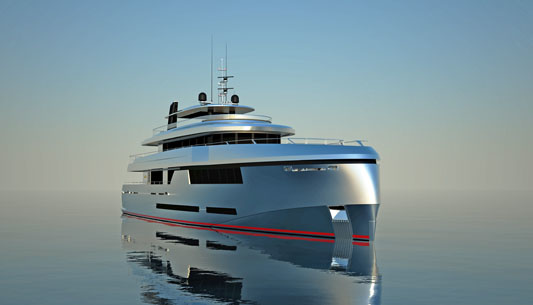 Text - Paul Fiorentino Illustrations - Kingship
Published in YACHTS magazine #36.