Recently it became known that the team of Kirill Podolsky returns to the big sailing sport after a year's break. This time RUS7 will perform in RC44 class created by sailing legend Russell Cootes.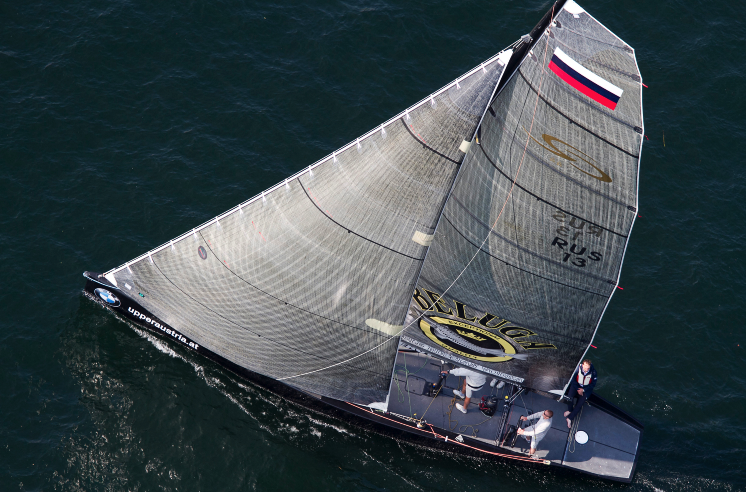 - It's an interesting turn. And what made you decide to quit theTP52 class?
- We played in TP52 for several years in a row, but last year we could not make up the budget, which consists of sponsorship money and my personal contributions... Besides, during the financial crisis I have to work hard and it makes no sense for me to maintain a team where I don't take my place. Since the beginning of this year, we have been negotiating with a large sponsor, but we have not come to a common understanding. Now we decided to sell our old boat TP52 - it is likely to go to America and not participate in MedCup - and buy RC44. I hope that we will return to TP52 in a year with more ambitious plans. I really expect to be able to find a partner for this project besides the sponsors.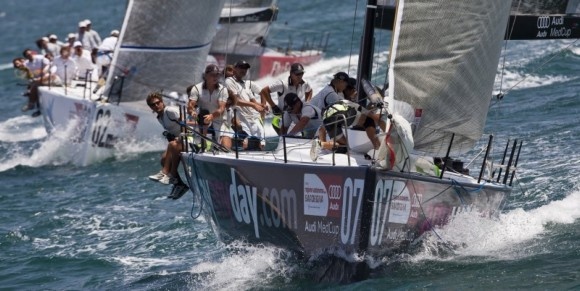 - Why RC44?
- We raced in many classes, won Cowes Week regatta, Kiel regatta, were World Champions in IMS, got huge experience in TP52. RC44 in our case is not just an alternative with a smaller budget. It's a great fast boat with all logistical problems solved. There are very strong athletes in the regattas. Stars like Russell Cootes, James Spithill and Paul Cayard are among them. The RC44 has a wide geography of races in the States, the Canaries, the Baltic States and even a mountain lake in Austria. And the main thing is the owners' class, where they have to be the helmsmen. So for me it's another place on the team that I really like. I hope the team will help me with the new role. The decisive word for me was Valentin Zavadnikov, who finally convinced me that this is the right way.
- You are a member of the board of trustees of the All-Russian Sailing Federation. What do you do there?
- Club supports three Olympic athletes: Igor Lisovenko and Victor Serezhkin in Laser class and Vitaly Rozhkov in Finn class. I expect that we will be represented at the future Olympics by two participants. In fact, I have been sponsoring these guys since childhood. There is such a person in Taganrog Vlas Kadetov - most of the RUS7 team is his pupils. I hope that he and I will support ours in London.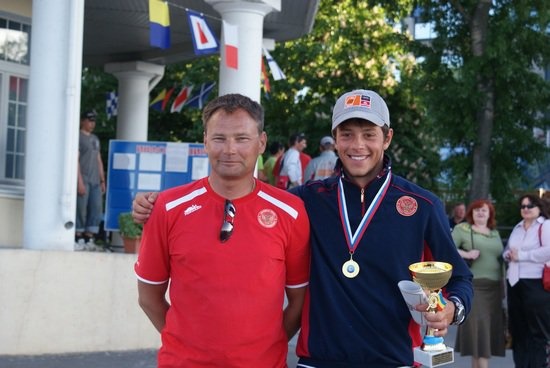 - You must have started with «Optimist too?»
- No, my passion for sailing came at a more conscious age. Vlas Cadetov's great merit in that too, by the way.
- What has changed since you came to sports?
- Very much. Interest in sailing has grown not even a dozen times, but a dozen times. Russian sailboats today are probably the most active community on Facebook. There are several serious centers of movement - RBC, Sinergia, yacht club Pirogovo, Sail Club in St. Petersburg. It is important that the Sailing Federation is now the main engine of this progress.
- I know that you also have a major sailing competition in the Canary Islands. Tell me more about it.
- It's going to be the Federation Cruiser Racing Cup. It is being held for the second time this year from October 29 to November 5. Last time we had a fleet of 14 J80 class boats, now we want to gather at least 30, that is more than 240 people, including guests. Both professionals and amateurs will participate, although with different levels of experience. The event is useful for all - both for the sportsmen who have taken part, who communicate with each other and understand where to go next, and for beginners - here they will get more experience in one week than in three years at one of the many «tourist» regattas. I hope that RUS7 will hold this event at a level that will be the benchmark for everyone.