Film director and producer Ivan Solovovov is also known as an experienced sailor who had an affair with the sea long before his passion for cinema. We met him to record stories about his boat life and adventures. Word to Ivan Ivanovich:
My father was a pilot, and he wanted me to be a pilot too. And I'd been raving about the sea since I was six. For me, the most amazing gift I've ever gotten in my life was a calf. When my cousin came back from the Navy, I waited for him, waiting for the children to see Santa Claus. I was waiting for him because he promised to give me a towel. When he gave me the veil, my mother made two of it. I still have a trembling attitude about this subject.
I was some kind of freak. For the pennies I had in my pocket, I was buying the «Water Transport»newspaper. There was also some sea magazine, but I didn't have enough money for it, and I didn't swear from my parents. I bought the paper and lived the life of the river fleet.
I lived in Germany for a long time with my parents, we came here on vacation - some of my relatives lived in Samara, former Kuibyshev, and others in Perm. Samara is the Volga, Perm is Kama. I could sit on the landing stage for hours, watching the steamships that dock, the smell of hemp still stands in front of me. I once came to Sweden for a film festival and saw a ship of the 18th century that had been raised from the bottom of the sea, restored and made a museum. There, in a souvenir shop, a hemp rope and tar were sold, which was used to smear it.
I, as an addict, bought three skeins and three cans of tar then, I still have them.
When I grew up, I started buying a magazine... «Boats and yachts». It came out on dirty grey newsprint, the cover was gray-colored - disgusting printing, especially for such a magazine. It was impossible to have yachts then, private property too, some enthusiasts were building something out of plywood. And I leafed through the magazine and dreamed of building a yacht. When I came to Moscow, I started sailing, it was available here. Back in Germany we lived on Lake Müritz and I built a catamaran from aircraft suspended tanks. And we rode it on the lake. And that's how I was moving towards my goal. In Moscow, we built a catamaran with Igor Barvinsky, moored aviation plywood from the helicopter plant in Lyubertsy. Nothing was sold - no self-tapping screws, no heating fabric, no epoxy resin. Everything had to be bought from some barges. This is a detective story: we built a catamaran, rode it, participated in races, won the championship of Moscow.
And finally, there came a time when one could buy a motor yacht rather than a sailing one. I bought a Finnish yacht Bella 850it was 8.5 meters. She had two cabins, a salon, a good cockpit - a miniature model of a big yacht. He brought her from Peter in 1997. I was the first one with a buddy of mine who had come this way. Buddy - a full kettle, hand it over. And I was able to finish Naval School and I understood something. But not everything. We bought waterway atlases that turned out to be unadjusted. We thought the river and the river, didn't know the forwarder could change. Let's go and have an adventure because we didn't know that we had to ask control points about where the rapids are, where the entrance to Ladoga is, report that we go out into the lake... And we got into a storm on Ladoga.
The waves were above the cutting. And plus the night and the rain. We were so satiated - Mama dear! And so, after passing a third of the way, we catch up with the ship. We had a walkie-talkie, then she sat down - we asked for the ship on the walkie-talkie. «Where are you going?» - I'm asking. - «To Moscow». - «Without going to Valaam?» - «No, directly». - «May I be in your killwater?» It was really scary. I see these three stern lights, and all night we followed these lights at a speed of 5 kilometers per hour - it was impossible anymore, the wave was instantly knocking down. We crossed Ladoga, entered the River Svir, but these three lights I dreamed about five years. Such a strong tension was impossible to transmit.
It eventually got to Moscow. This news spread to yacht clubs, and they started asking me how to pass, and I, like Kesha's parrot, told these stories, where the truth is, where it is instilled. People would come and see me as a living exhibit.
A few years ago I moved from inland waters to the Mediterranean and began to explore the expanses of Turkey and Greece. I had my own boat there, and I had been on it for two years. Somehow I quickly went around in a charter to the Cote d'Azur of France, Spain, and I was no longer interested in them. I bought my own boat and drove it to Turkey.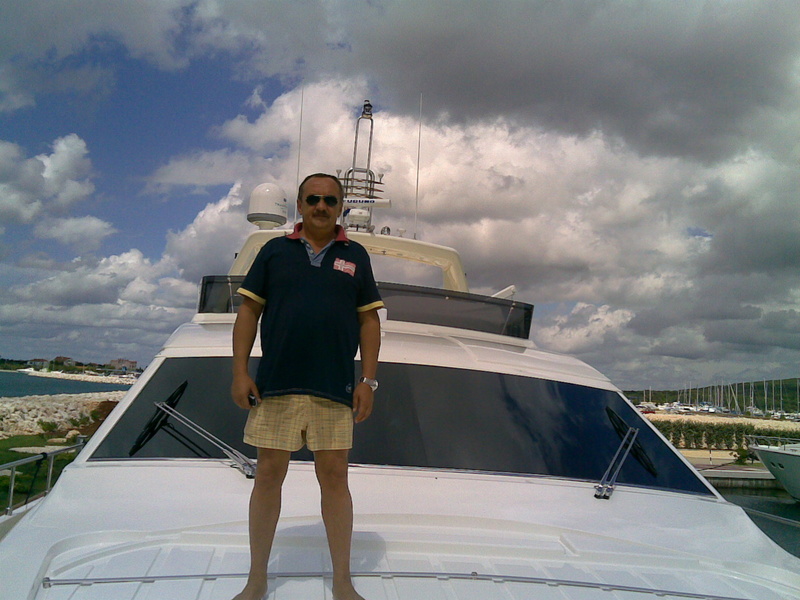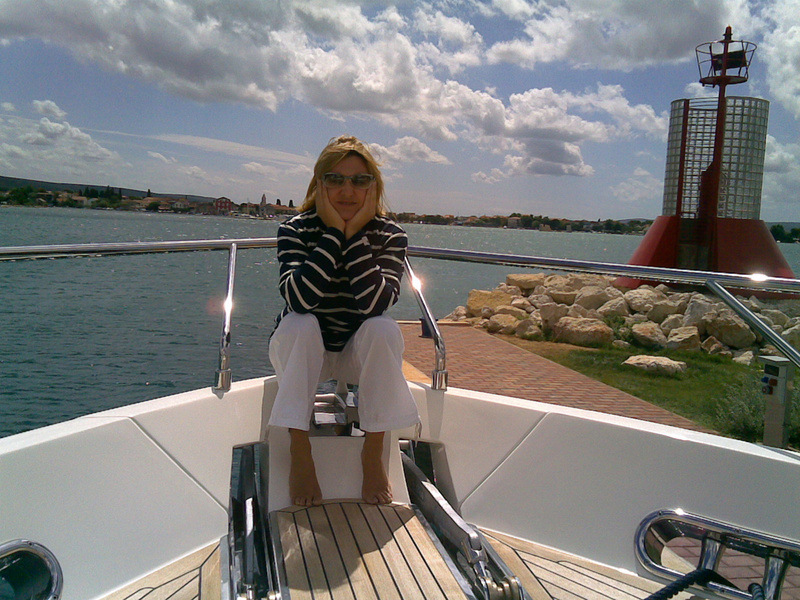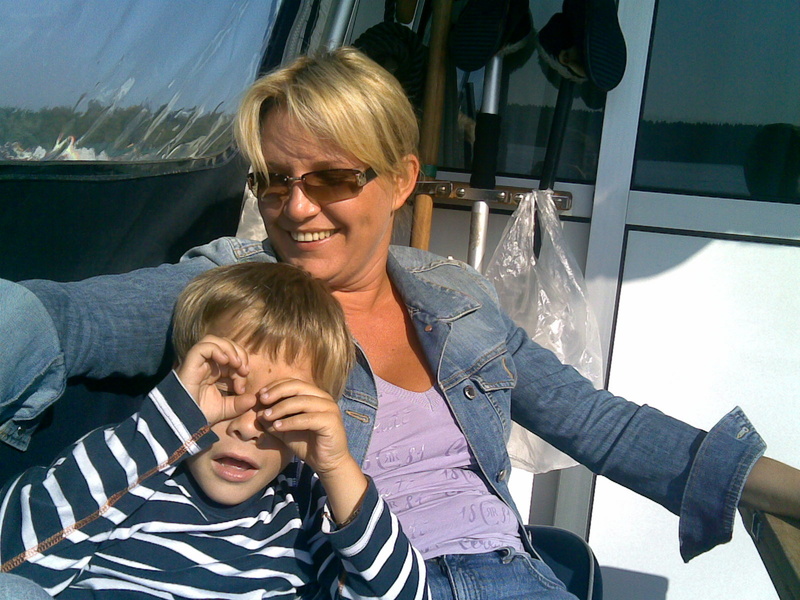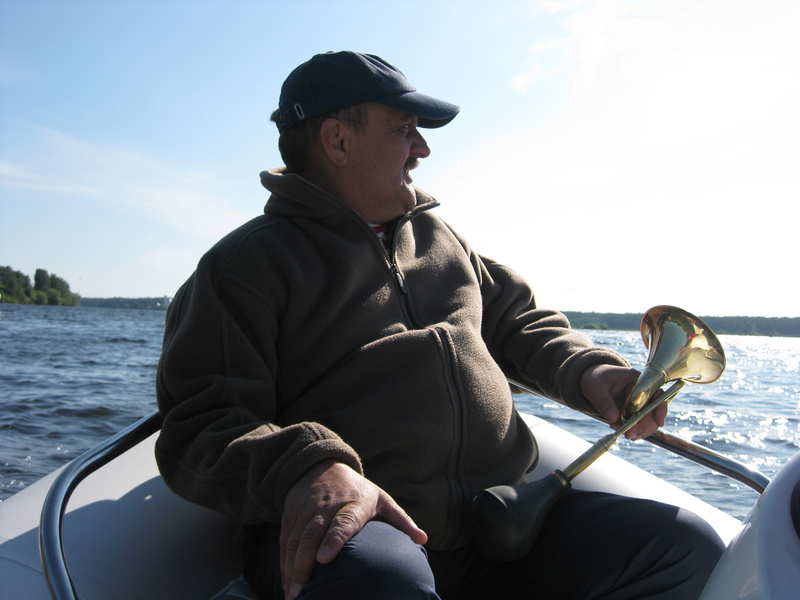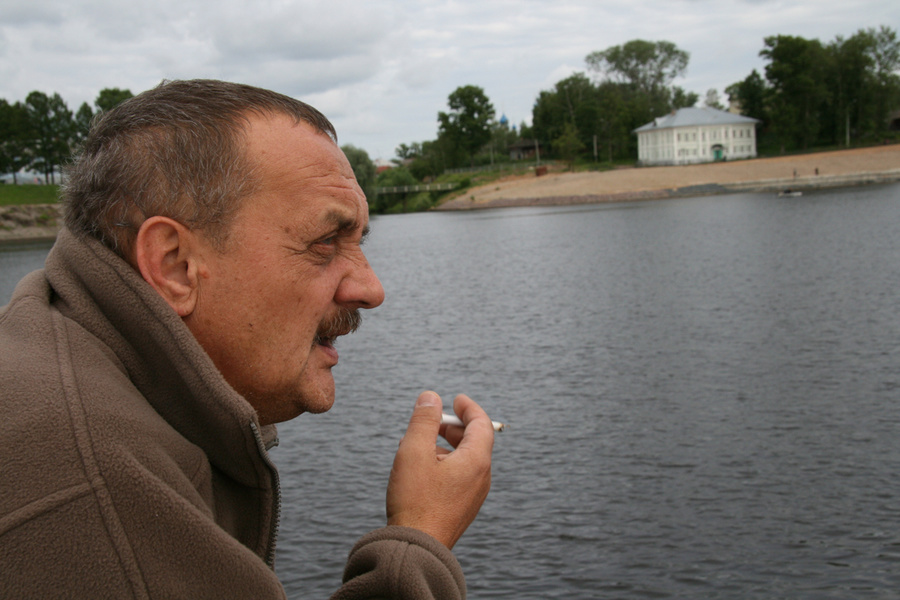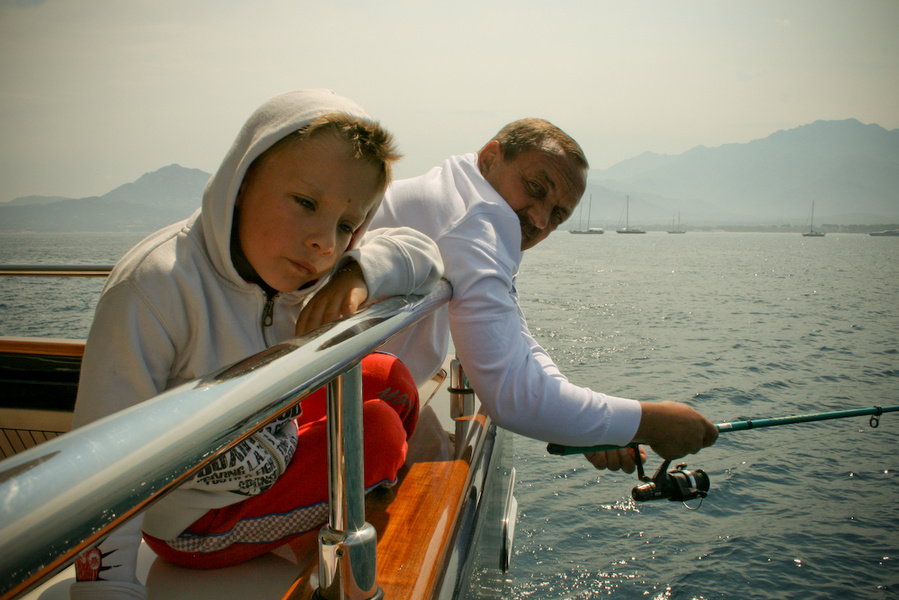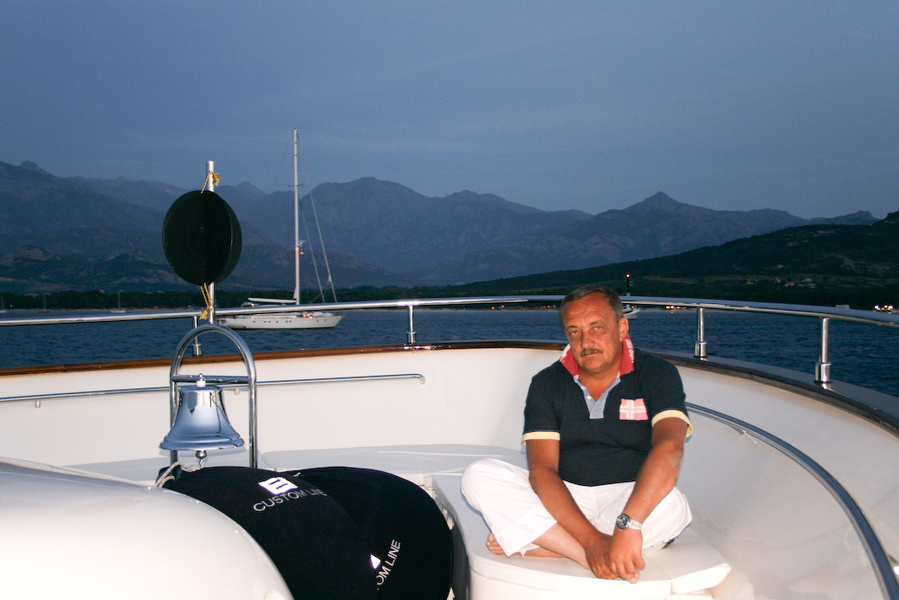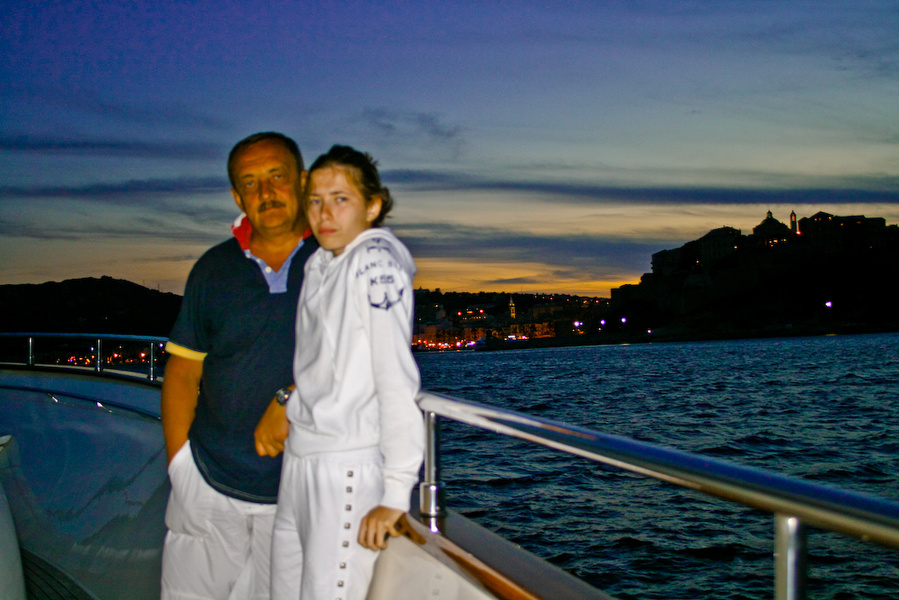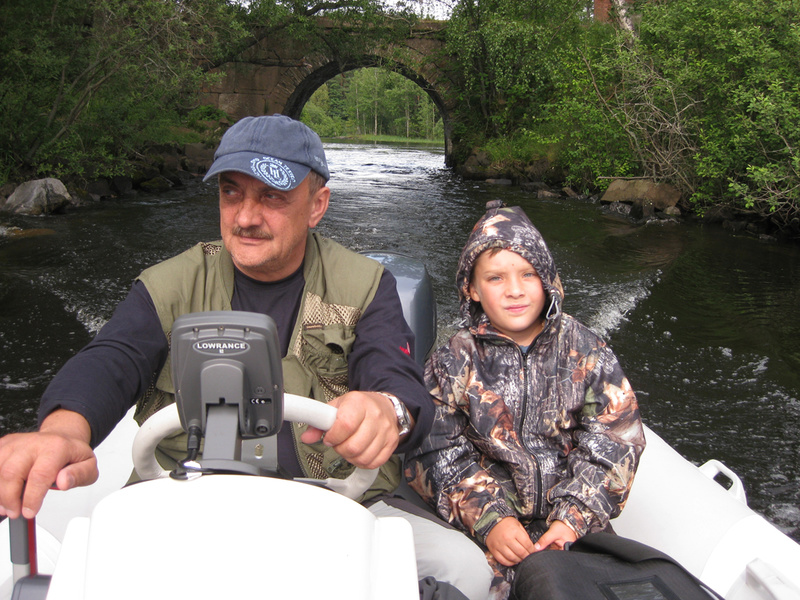 What is good and what is bad in Turkey? Of course, it's not the same infrastructure as the Côte d'Azur. But there are stunning, completely empty lagoons. They don't shoot movies just because there's no way to get off the coast. The edge of the pebble beach and beyond is an impenetrable forest with thorns. And the transparency of the water - the anchor can be seen in 15 dead. Of course, diving is not as strong as in Egypt, but it is nice that you are like an aquarium - you can swim at a depth of two meters and sunbathe.
What else I liked about the Turks was service. Only whistles will get you everything you need in no time. And if it's not, at least they'll fly to Istanbul. Then the prices. If I pay $5000 a month for parking in Cannes, this money in Turkey can cost a year. Maybe somebody doesn't care about it, but I'd rather buy some stuffing on a boat with the money I save. I love to stuff it. Everything that comes out for my segment will be on my boat, especially navigation. What I see at the show, I'll take it right away. I came to the Monaco Yacht Show and I was even given non-series samples to test it as an experiment. In terms of safety, whoever bought a yacht from me got a crazy bonus because he would never stuff it like that in his life.
After studying Turkey, he rushed to Greece. Greece is, of course, an island. When we ferried the boat, we picked it up in Italy. This coast of Italy is not very beautiful, there are only industrial zones, gloomy landscape, and wherever we stop - just pizzerias. I wouldn't admit pizza for food unless I was hungry. We go to one port, we go to another, we can't find a proper restaurant. Suddenly we see a fancy restaurant, tablecloths, wood, columns. Well, we think we're going to eat meat now. We sit down, we open the menu, and there's one pizza. I said, do we eat meat? "Let's do it now," and they bring me a pizza and meat.
When we got to Greece, we walked into an island. The Russians were the only ones there. And a bunch of taverns. I ordered a full table! Well, 500 euros for lunch, I thought, knowing I couldn't eat it all. It was after five days at sea, storms, breakdowns.
They brought me the bill. 12 euros or something. I almost fainted.
And they were glad we stopped by. We went around 30 islands, I guess. I met a buddy on one. He meets me at the pier with a scooter. Says: «Let's have lunch, they make a great Greek salad here. I got the scooter, let's go!»I know something's not right, somehow it's driving nervously. I'm asking you, how long have you been riding this stuff? He says it's not the first time. «Then let's give him up and walk !»
What beauty on these islands lurks, what a mystery - life is not enough to describe it all. It took me a year to do that. I haven't made a film in seven months. As I started to travel, I wasted all my money on these trips. But how many adventures it was! One day we were taken to the kutuzku in the port with the Albanians. Another night, we were caught in a storm.
We couldn't find the marina, slipped through, moored somewhere, in the morning it turned out to be a naval base. That's where we were "accepted" right away.
And I had an assistant captain, a Turk. They immediately took him somewhere, we only found him 24 hours later, got him out of prison. We were rescued because we were Russians. They treated us well: they didn't bind us for a long time, they didn't transfer us somewhere else, they didn't make the case public.
Then that period ended, I was sick of the Mediterranean Sea. I so greedily absorbed it into myself, without restrictions, traveled stupidly and fed up. I sold everything there, took the boat again here in Russia. And I had a period of exploration of the Northern expanses. I wish I hadn't started earlier, because I wasn't the first on these routes, and I like to be the first. Nevertheless, I've been on amazing voyages to Russian northern monasteries for two years running. I have discovered so many hermits that nobody knows about, which are still not described.
It would have continued if it hadn't been for the crisis that cut the whole industry off. I had to break up with something. But that doesn't mean I'm giving up my plans.
We have a lot to explore in this country as well as in Greece.
These are both Valaam and Solovki, and how many unknown places to get to only from water. You meet there with such thinkers, who may have zero education, but at the level of their philosophical thinking they will shut any man from Moscow with two higher education for a belt. The well of thought of folk wisdom is there. It is very useful for the profession, and it is very humane. So I decided to stop for a while so that there wouldn't be satiety like in Greece. But I realized that our expanses are very promising.
I don't like people buying yachts for prestige. I don't interfere, it's their right. But my yachting is developing in a different direction. I have like-minded people for whom it used to be a distant thing and who got sore. And then there was this passion, this courage, this aspiration.
I had a captain on my boat from a certain point. Not that it's my driver, but my associate and friend. And our relationship is not that of a shipowner or a subordinate, but that of a friend: at the helm we are standing together - I was finishing my sailing. We even turn everything into a game: I've passed the watch - accepted, filled in the ship's log.
We got a funny ship, and we're playing the real one.
In the north I met a man, he left Moscow, comes only for the winter, and with the first steamer goes back to Solovki. He lives there - a historian, doctor of historical sciences, an amazing man.
He wrote a book, gave it to me, I open it and I see a picture of my relative who was tortured in the Solovetsky camps.
This is my cousin who served on the imperial yacht «Standart as» chief engineer. The historian found out about us when we moored - in the village it immediately becomes known if the yacht comes. And he said: I want to get acquainted with you. And he shows me this book.
My father told me that there's one thing we never remember because we can't. He died without telling me about it. And I never would have known about it if I hadn't gone there. It turned out that he raised a rebellion, he was exiled there, he managed to create an underground organization there too. That's where he was shot.
It must have been some kind of providence that led me there.
Published in YACHTS magazine #37/38.