The Chaparral Signature 310 is the perfect family cruiser: spacious, comfortable and pleasant, not worth a fortune.
If you are looking for a boat for your weekend trips, it might be worth considering this option. The 9.45 m long boat has a spacious aft area that can comfortably accommodate several people and a full cabin that solves the question of overnight. Thus space here is organized not only skillfully, but also, we will not be afraid of this word, elegantly - it would seem, to this all designers of boats should aspire to, but, alas, in practice such happens not often.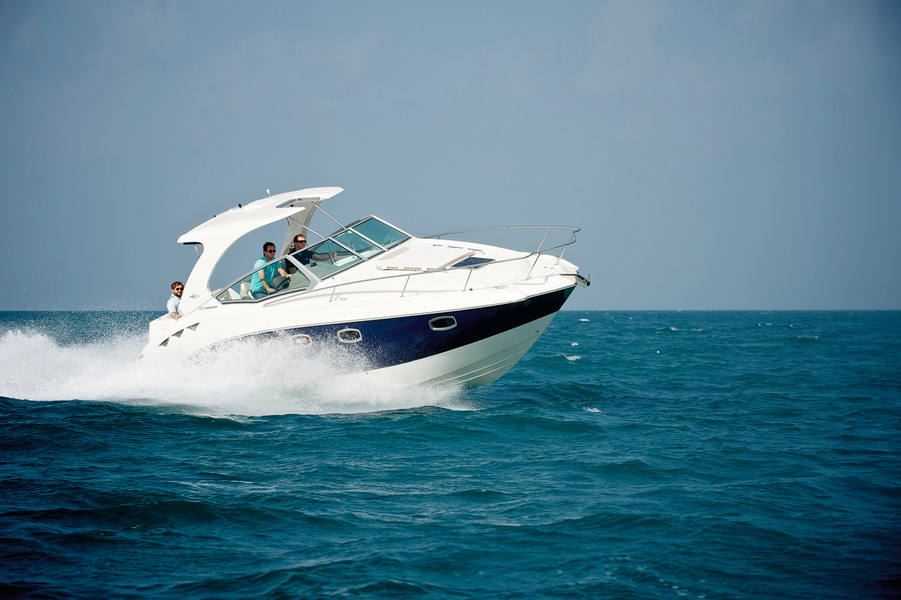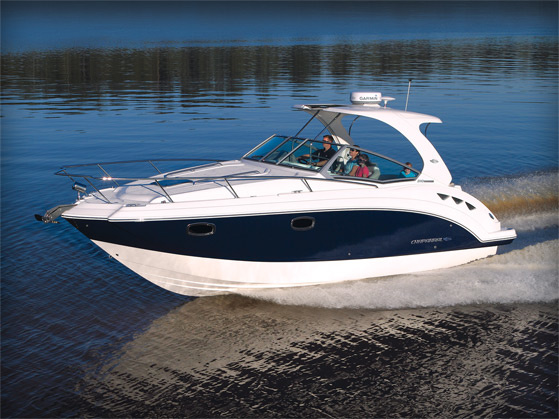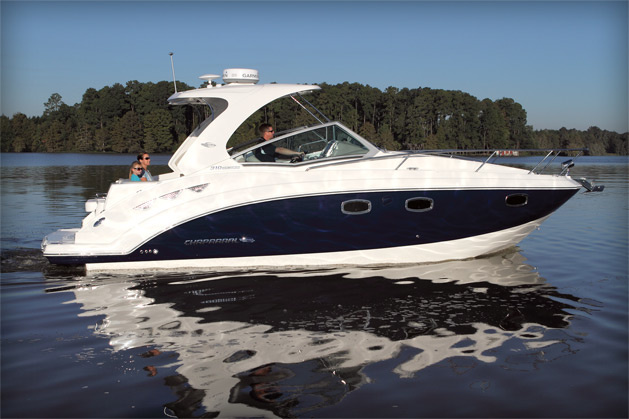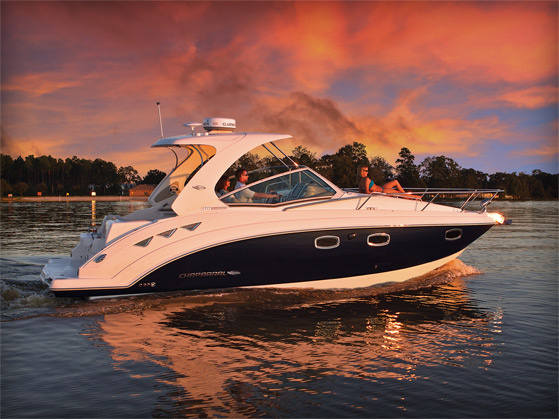 Here's an example: the portholes in the cabin are so high that it is equally convenient to watch what is happening from outside, both lying and sitting. Or one more thing: the bed in the forward part of the cabin can be «extended» by means of the backrest of the sofa, which is easy to lift with just one press of a button. Polished wood table can be easily removed under the seat - and at one moment the dining room becomes a cozy living room or bedroom.
To starboard there is a galley wall with a sink, single-barrel electric stove, microwave and fridge with enough space above it to prepare and serve a light breakfast, lunch or dinner.
There is a toilet room at the stern, where the tap can also be used as a shower. Next to this is the aft cabin, which can also be considered as a bedroom (this can comfortably accommodate two adults), or a children's room with a flat screen 19 inch cabin turns into a play centre.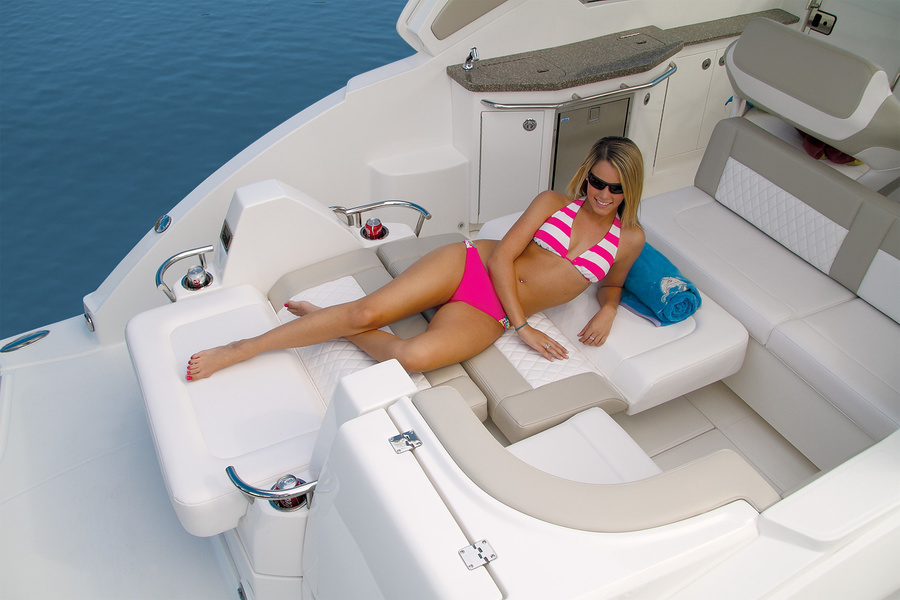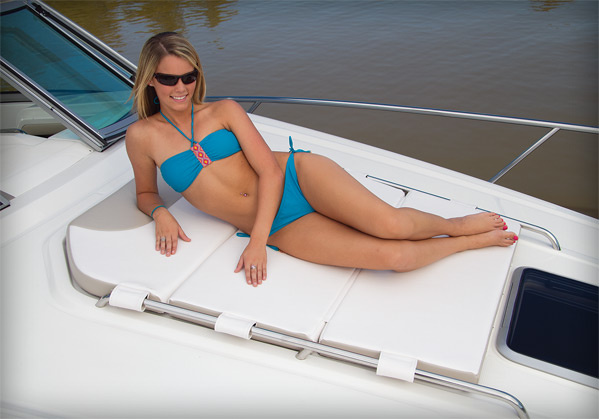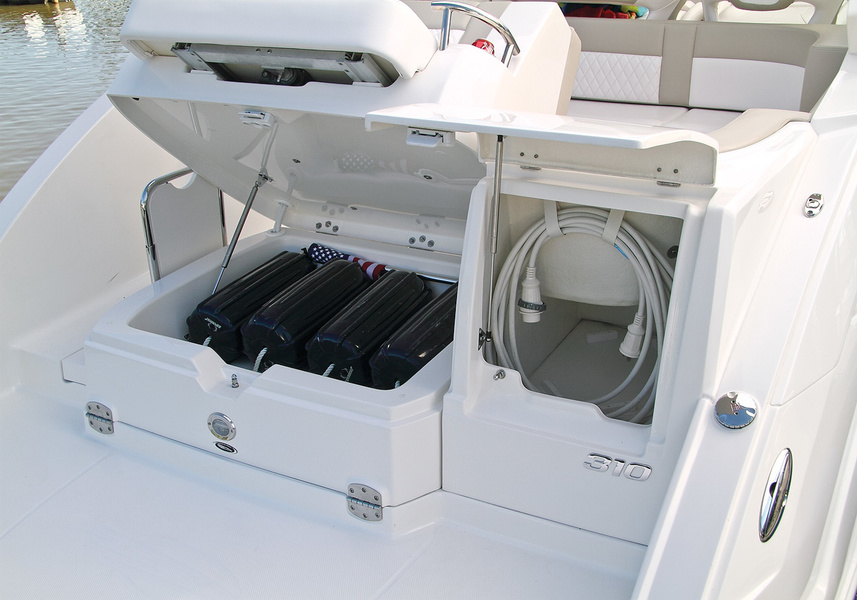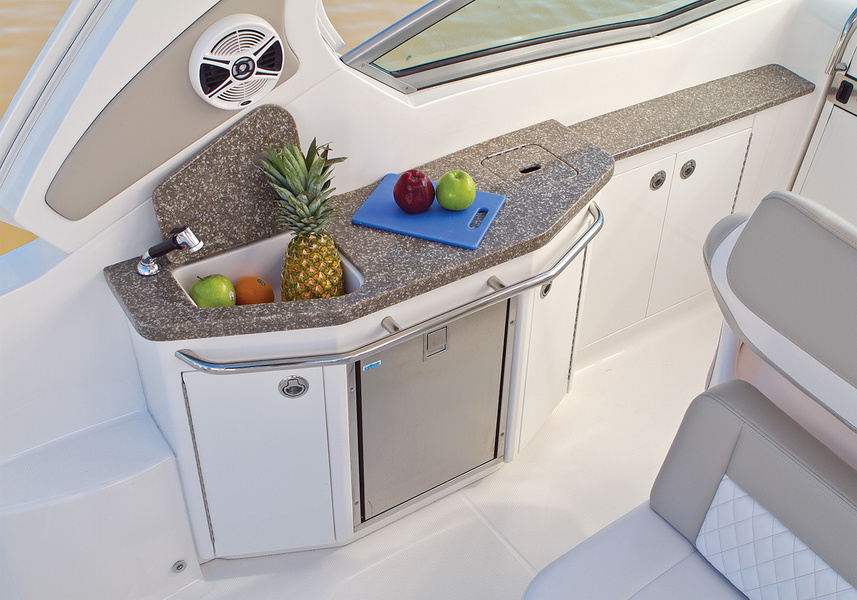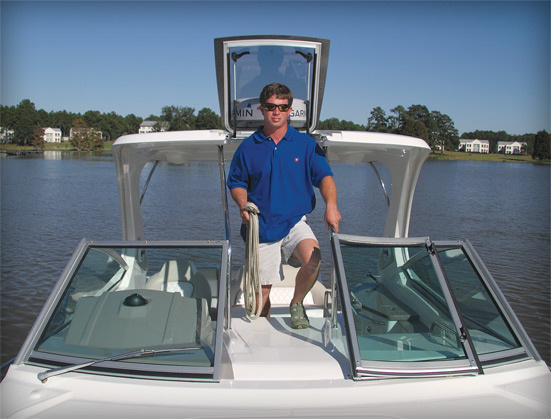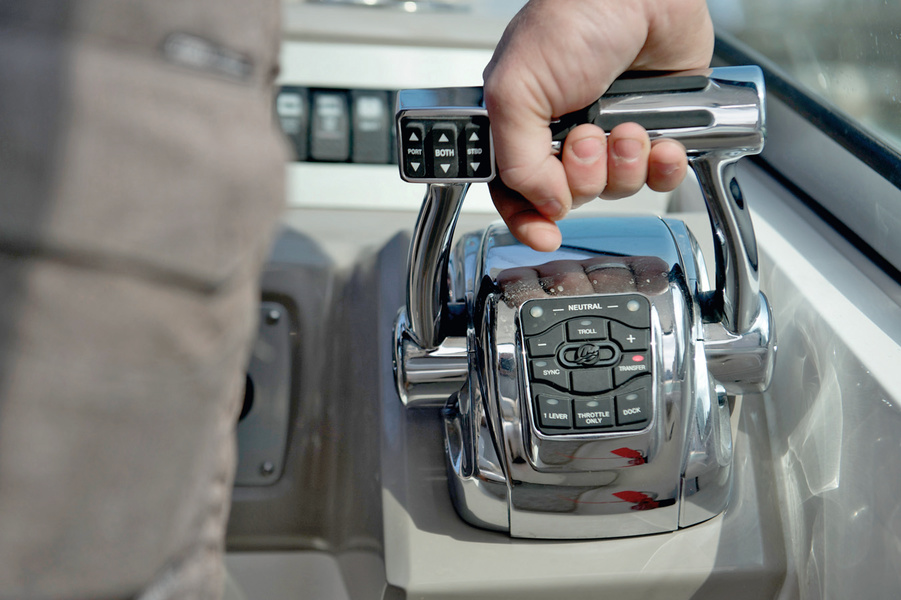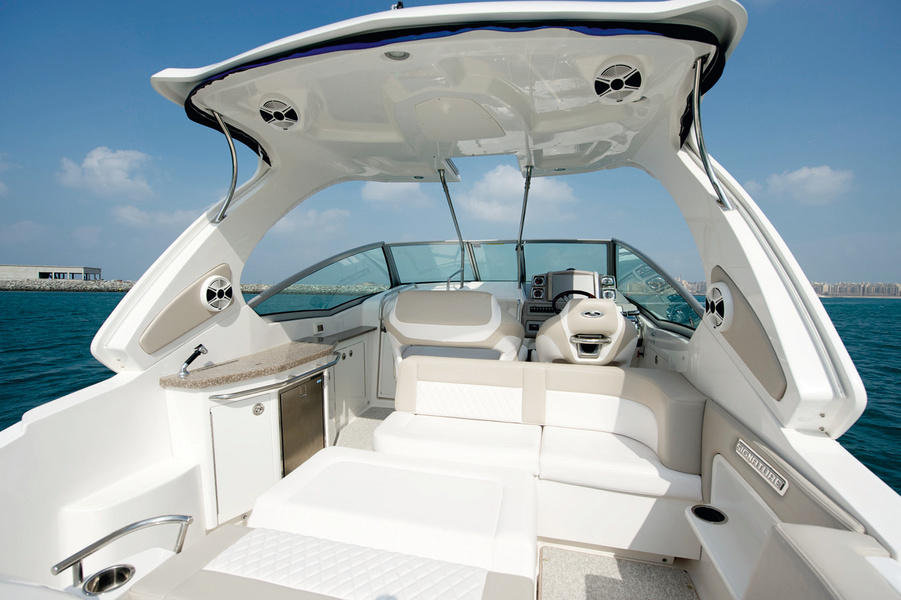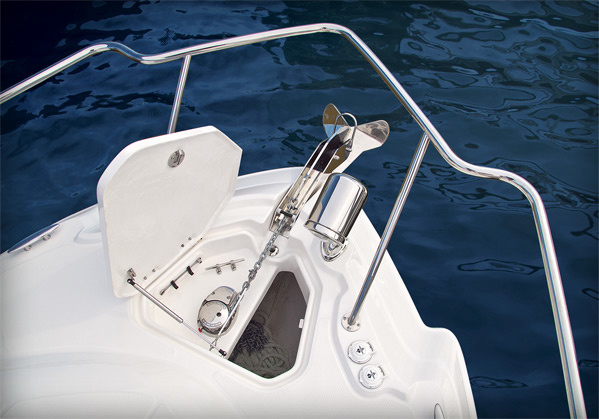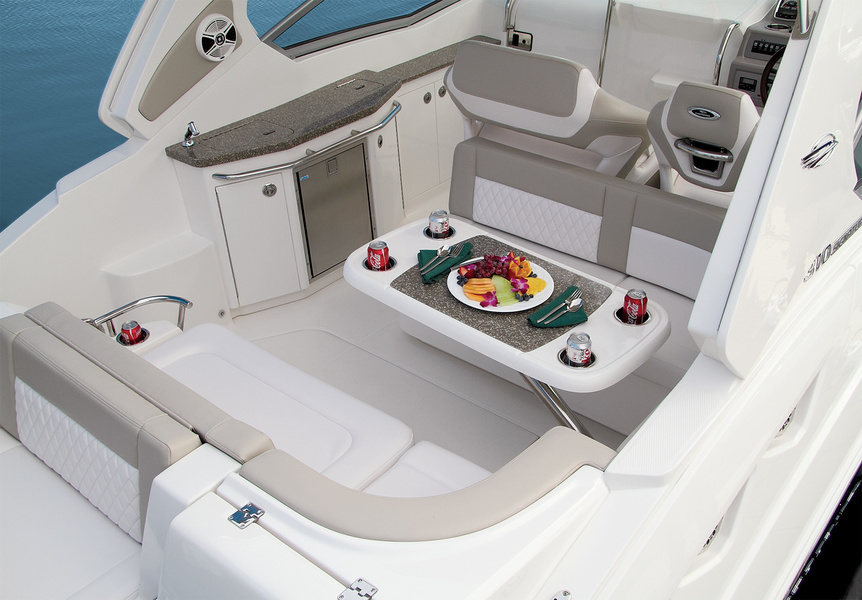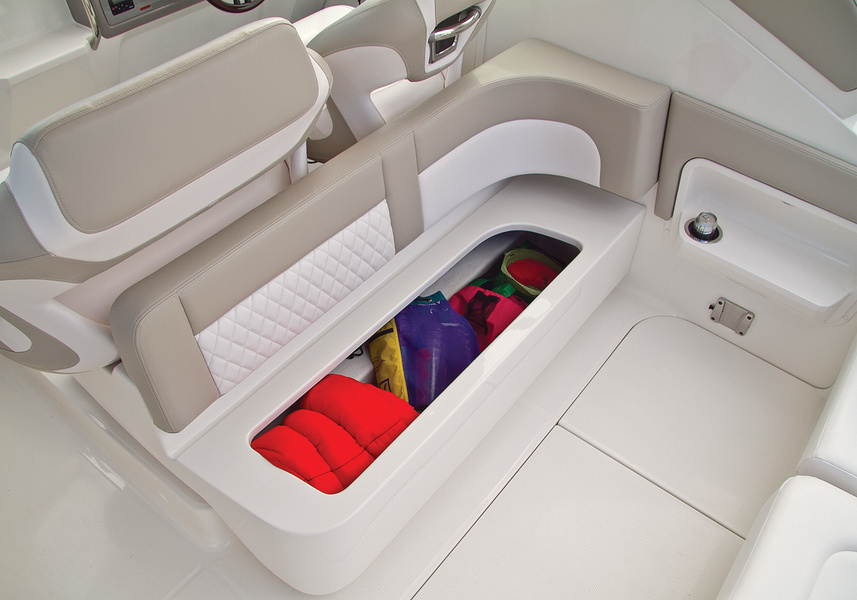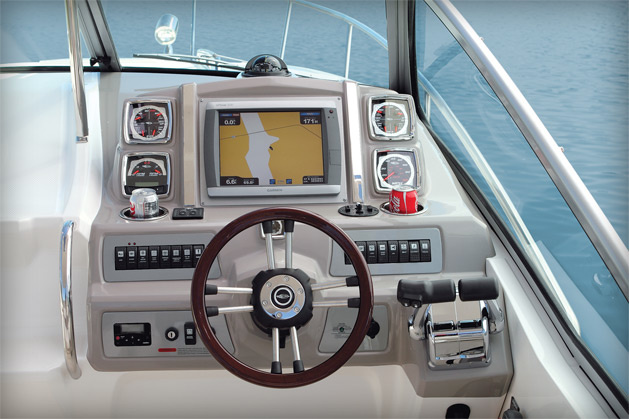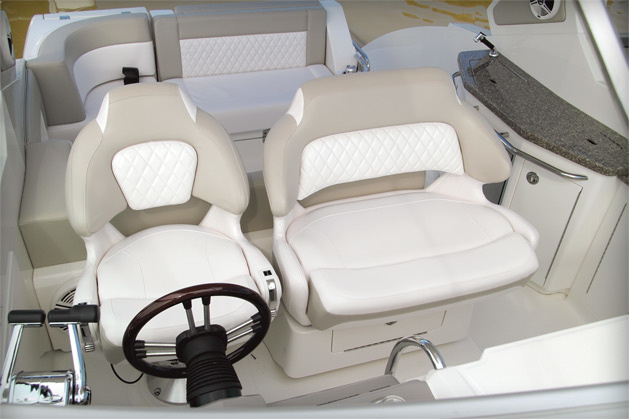 On the day we tested the boat, the wind blew and there was a decent amount of excitement in the water - but not a drop of the water wall that the boat created while moving did not get inside the cockpit.
At the same time, the Chaparral 310 remained stable when «attacked by» side waves and gently rolled oncoming waves - no clapping, creaking or cod. Unfortunately, we were not able to test the boat on smooth water, but its technical data is encouraging: at a cruising speed of 26 knots the fuel consumption is 90.5 liters per 100 km, which allows the boat to cover a distance of 520 km without refueling. On the model we tested, two electronically controlled 300 hp Mercruiser Sea Core engines were installed to provide perfectly smooth propulsion.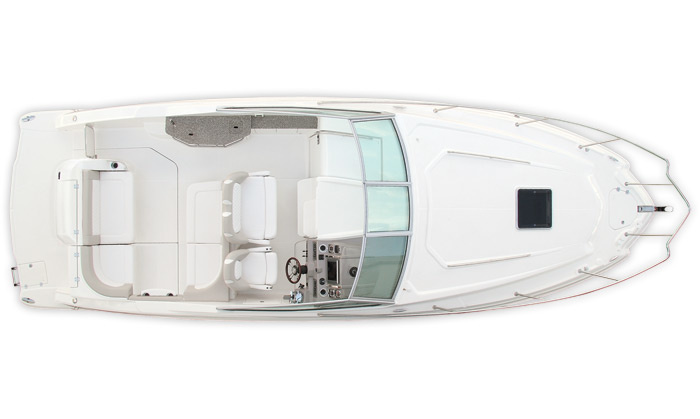 As for the organization of space in the cockpit, Chaparral's designers have no equal. To begin with, the bathing platform here is integrated directly into the cockpit. On the starboard side, under a small hatch, there's plenty of space for gear and electric cable to put away and the grill (not included as standard). Another mini pantry - under the sofa right behind the steering area, it is convenient to store children's toys or small equipment. A folding door separates the Fordec from the transom, and directly in the lower part of the deck there is a net bar, sofas and a retractable table located against each other. If desired, the sofas can be changed at the touch of a button, turning them into a lounge chair, or a horizontal surface ideal for sunbathing.
Let's move forward. On the visibly raised nose area there is a fully adjustable steering wheel seat with bolsters, next to it there is a double seat for one or two more passengers. Strategically positioned rails and side glazing provide good protection against splashes not only from the steering wheel with a partner, but also from the creamy coffee leather of the interiors.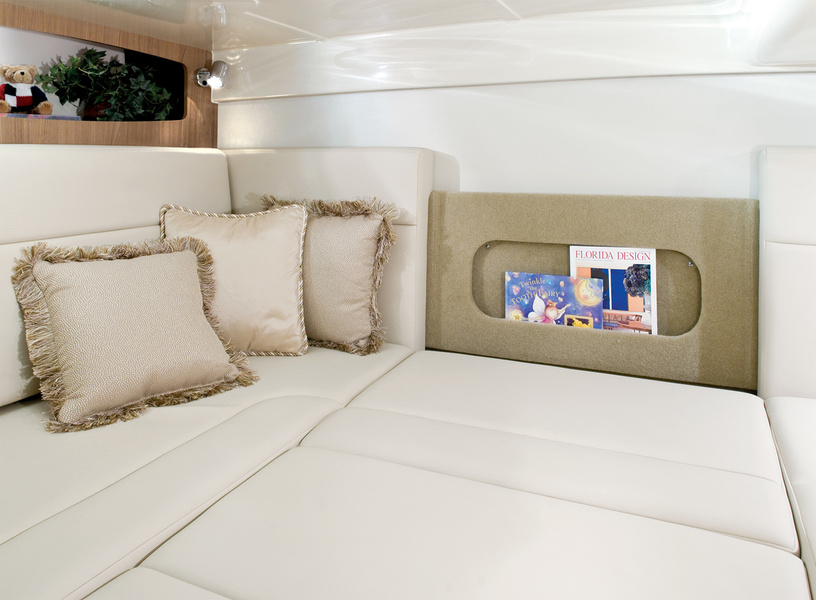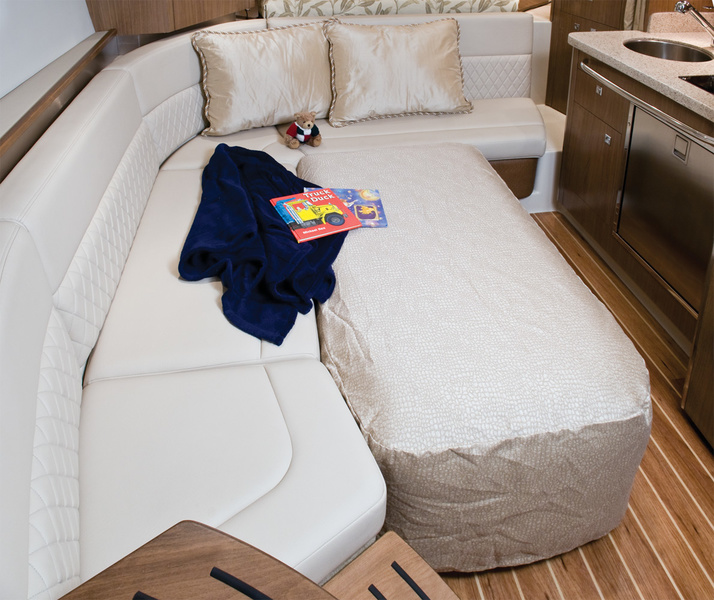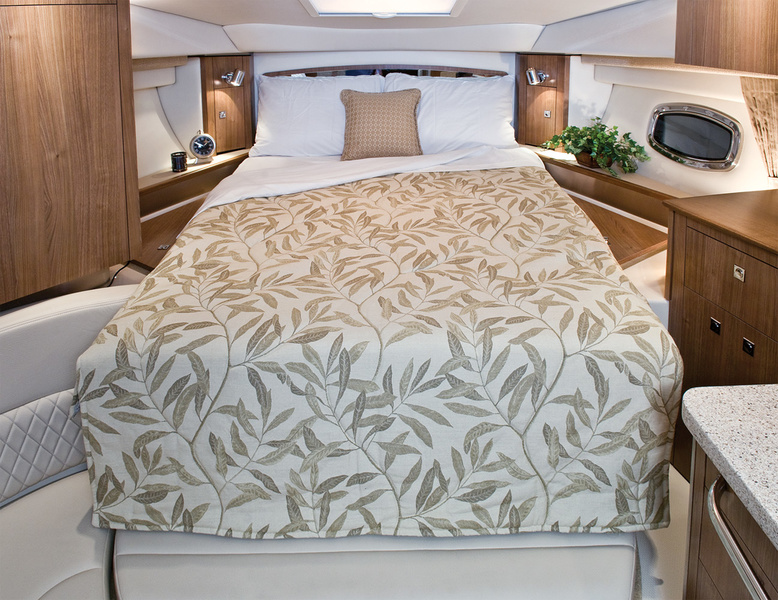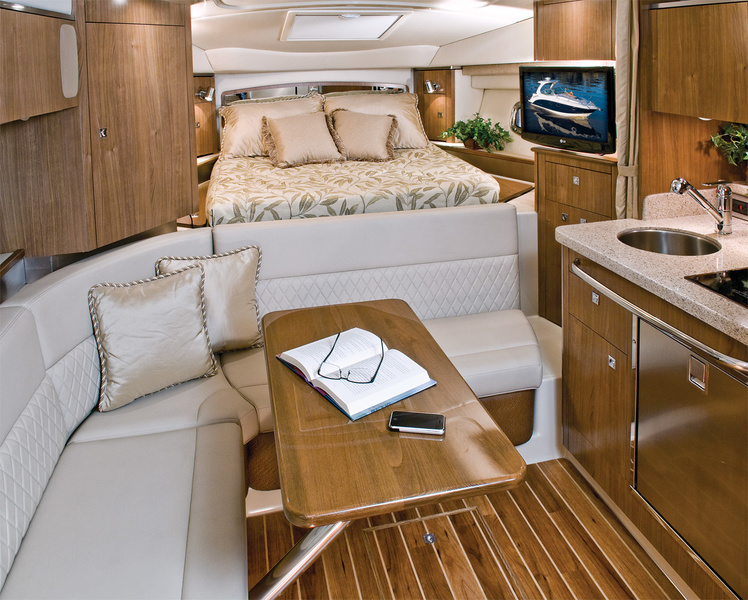 As you can see, the Chaparral Signature 310 is a comfortable and compact boat that is ideal for two or three days outings. And with a base price of $180,000 (in the U.S.), it's affordable even for those unlucky enough to inherit a couple of locks from their rich uncle.