Fly to the other half of the globe, take a boat there and walk along unfamiliar routes - what could be better? We've chosen the yachts that will be the most interesting to explore the exotic shores.
BALY
At the word «Indonesia», we usually only imagine Bali. In fact, this country is immeasurably more than one Bali. Beautiful nature, picturesque volcanoes with craters in the lakes, rice fields, white and black beaches - all this can be seen from aboard a unique yacht, no less exotic than the country itself.
This is El Aleph - the national Indonesian schooner of «Pinisi», only increased several times and equipped with the latest technology.
Its appearance is a little like the famous «Black Pearl» of the «Pirates of the Caribbean». At least her sails are black, too.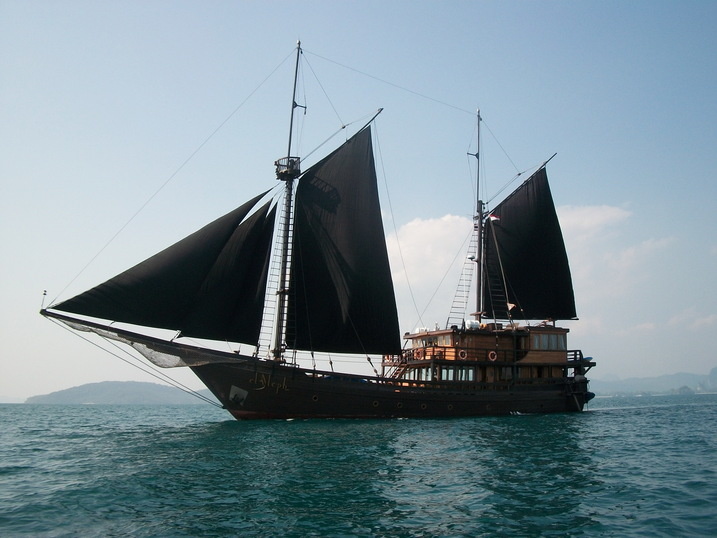 « El Aleph in» Arabic means «first»and the yacht fits your name perfectly. She took more than 100,000 hours to build by hand of the best craftsmen in Bali. The hull, which is 40 meters long, is made of 100-year-old teak and iron wood. The schooner is equipped with all modern amenities: from air conditioning in the cockpits and cabins to massive batteries, thanks to which it is possible to move quietly when the engines are switched off. The diesel engine gives the yacht a cruising speed of 10 knots.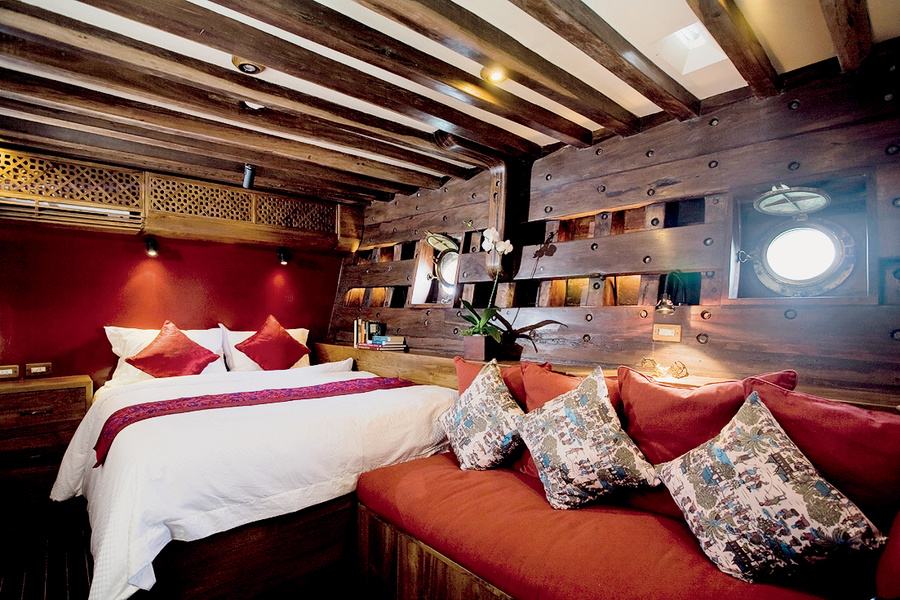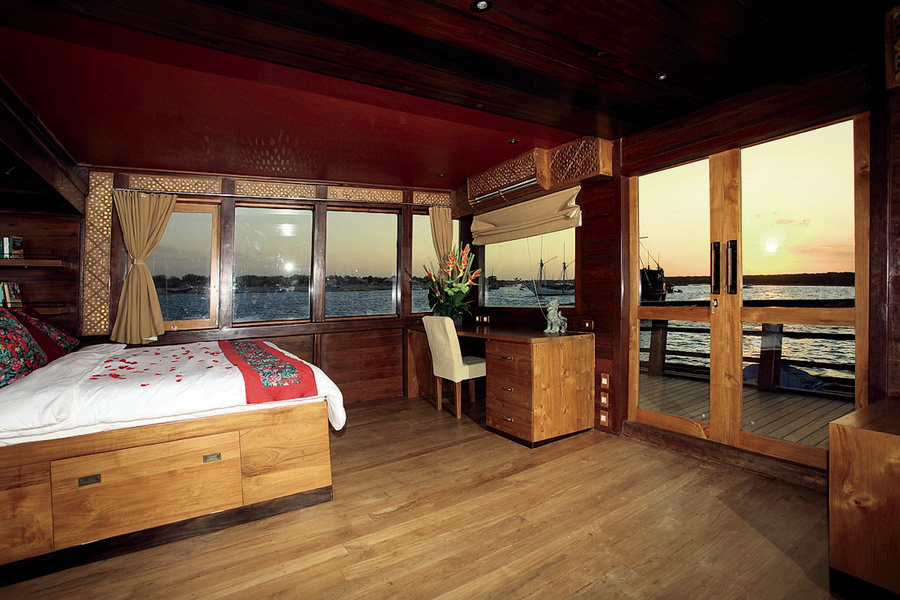 Inside, traditional Asian design reigns supreme, a discreet noble luxury made of beautiful handcrafted tropical woods. The cabins are decorated in Indonesian style: local antiquities and art objects. The service and comfort on board El Aleph is impeccable. Guests are welcomed by a chef, friendly stewards and a famous Indonesian diving instructor, who knows all the nuances of the region. In total, up to 12 crew members are at the guests' disposal. At the request of guests throughout the charter there will be a massage therapist or SPA specialist from Indonesia on board.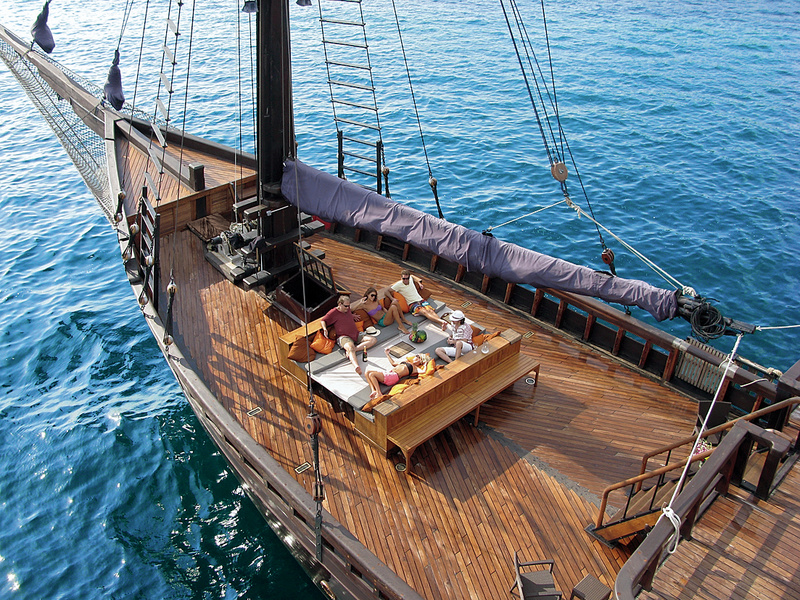 El Aleph allows you to see and try the best that Indonesia has to offer, whose space, not yet mastered by hotel service, is luxurious. If you are tempted by adventure, if you like to listen to the splash of the waves anchored in a secluded bay, or if you like to watch the tropical rain be replaced by the bright sun, the fabulous El Aleph is your faithful companion.
MALDIVS
One of the most notable yachts on offer for charter in the Maldives is the 49m Platinum from Benetti. The very «young» boat (year of construction - 2009) is distinguished by the elegant, flowing lines of Stefano Natucci's design and luxurious cream-gold interiors.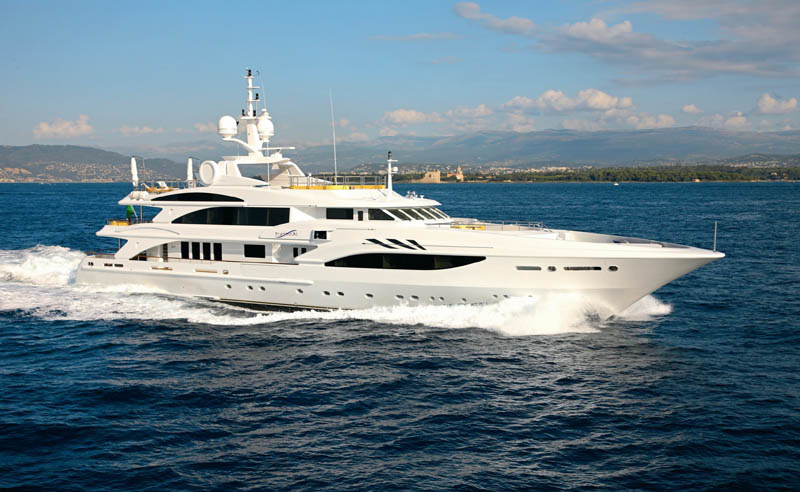 There are berths for 10 passengers and 11 crew members on board. The master suite is located forward on the main deck. «He» and «her» bathrooms and a separate dressing room are at the disposal of their occupants. The VIP cabin is located on the upper deck and two more guest cabins are located inside the hull.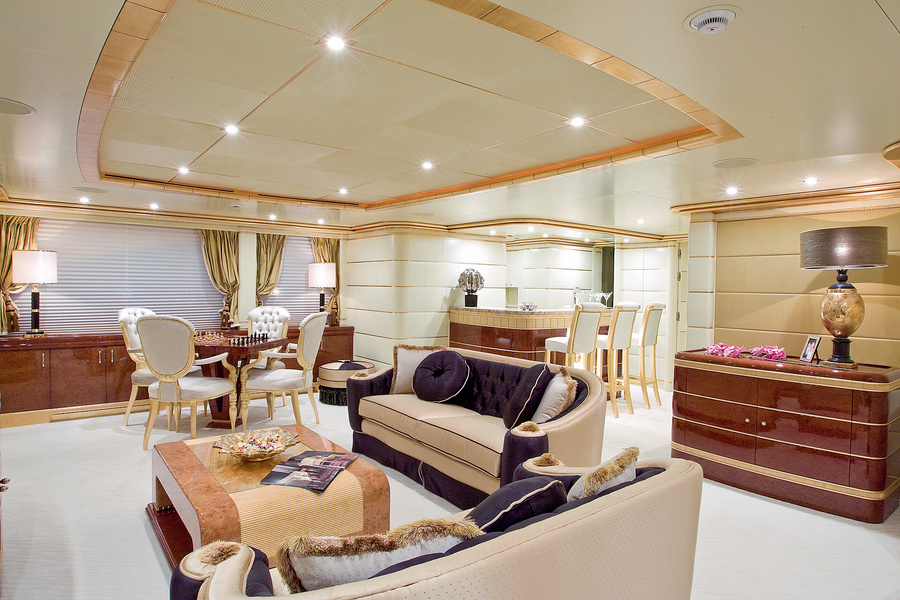 The main deck also features a small office and library with a sofa and a unique handmade desk. There is also a salon with bar and games table and a formal outdoor dining area. It should be noted that this is only one of the five (!) zones on the boat where you can have a meal.
But perhaps the most popular with guests will be the upper deck, with a Jacuzzi, a huge central bar, shaded dining table and gym, which turns into a heliport if necessary.
There is a whole flotilla of water toys on board Platinum - Yamaha tenders, a couple of kayaks, water skis and wakeboards, inflatable towed «teddy» bears and so on. There is also a compressor for diving. Those who want to pay tribute to the abundant Maldivian fishing, will find on board a solid set of trolling rods and ocean class coils from Normic and Shimano and more than a hundred kinds of different baits of all colors and varieties.
AUSTRALIA
The Great Barrier Reef is the largest ecosystem in the world, home to 400 species of coral and over 1500 species of fish. Today it is a giant marine reserve - a tourist park, in an area larger than Great Britain. Journey to it can be a trip of your life, so you need appropriate transport here.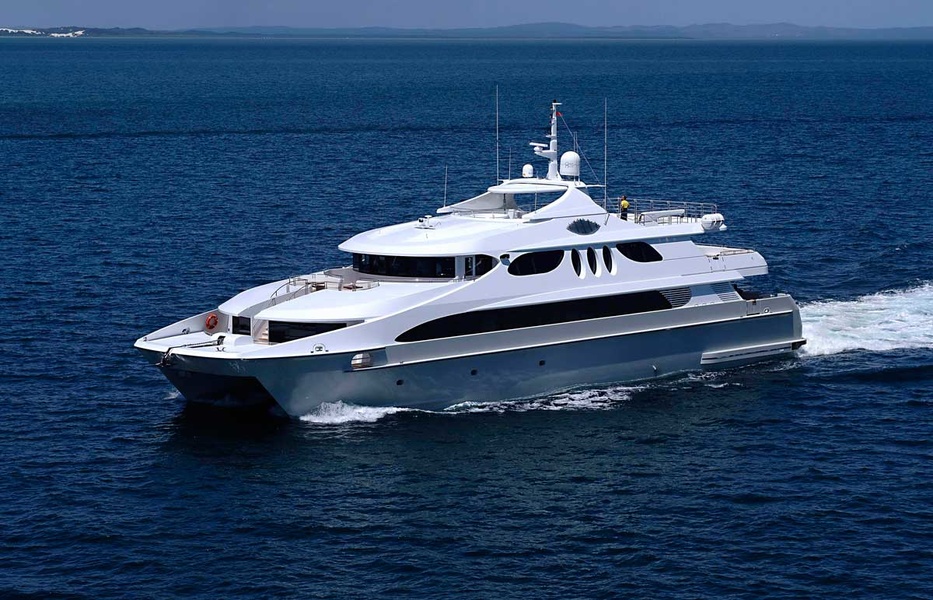 One of the best yachts in the Great Barrier Reef area is Seafaris, which, like Platinum, is run by Burgess. It is an aluminium catamaran 41 m long, built in 2006. The spacious, luxurious, polished wood interiors can accommodate up to 10 guests, but they will not have to stay long in the cabins - there are too many interesting things outside. For entertainment on board there is a large fishing tender and a RIB boat with 200 hp engine, as well as a jet ski, kayaks, wakeboards and equipment for snorkeling and underwater hunting.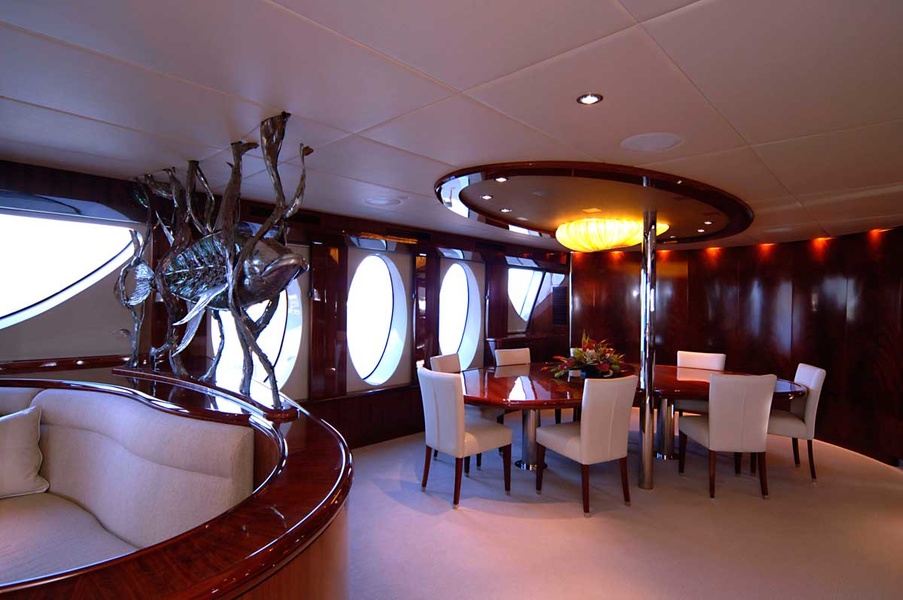 Fans of a calmer holiday will be happy to find on board a library, an open-air Jacuzzi, a cinema hall - and a fine chef who will make a masterpiece of everything that will bring from fishing the most active holidaymakers.
Published in YACHTS magazine #43.