Moore Yacht Design Studio presented an innovative concept for a 40-meter yacht.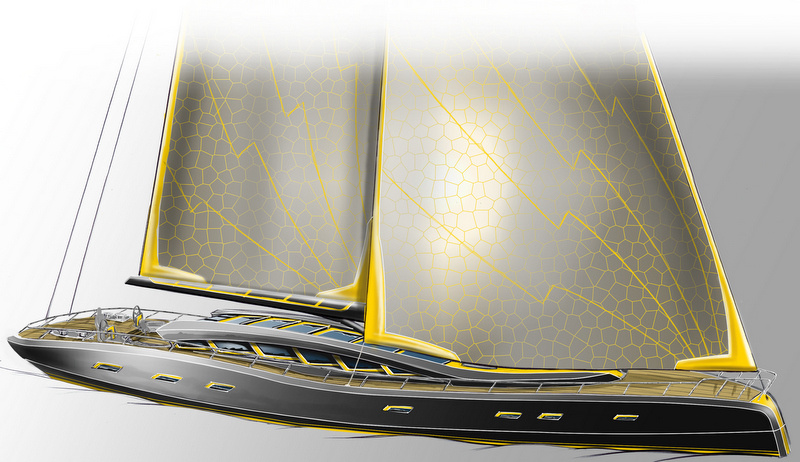 Inspired by nature itself, Chief Designer Andy Moore came up with a boat with a cheetah-shaped hull. Closer to the stern, the lines curl elegantly and give the illusion of movement even when the boat is at anchor.
All shiny and shiny surfaces are designed in the image of the armadillo shell, consisting of rows of strong plates.
The sail structure of the yacht is also borrowed from the animal world. The designers saw an analogy with flying insects' wings, developing a unique membrane pattern.
To conclude the animal theme, the side windows, according to Andy, should give the impression of a wild animal looking at you. Imagined?
A bright color scheme adds to the uniqueness of this wonder boat.
Avos, someday it'll be built and launched.