American company Nouvoyage has introduced a revolutionary novelty - a 10-meter tender limousine, capable of moving both on water and land. The Amphibian is the result of superyacht market research and in-house development. The world's first luxury motorboat will be able to bring guests aboard in the highest comfort.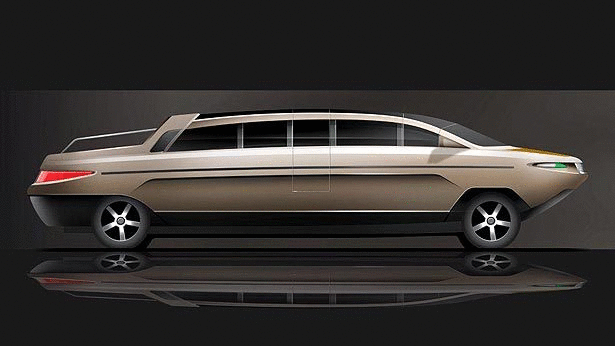 "We found that because of the complexity of the mechanical systems used to design such machines, this area is not developing on a large scale," says Martin Bodley, CEO of Nouvoyage. - "In our project we break stereotypes and offer a platform that combines simplicity, elegance, stylish design and modern technology. In this way, our product will open up new opportunities for other designers in this industry.
Improvements introduced by Nouvoyage include improved fuel consumption, climate control, transformable windows and roof, luxurious interiors, relaxation room and much more.
"In our project, we pay particular attention to the environment. The tender includes a diesel electric engine, which reduces fuel consumption and emissions. The innovative technology makes it possible to drive the limousine with ease and to get the most out of the process," adds Bodley.