Boot Dusseldorf 2013, the 44th largest international exhibition of yachts, boats and water sports, opened in Dusseldorf on January 19.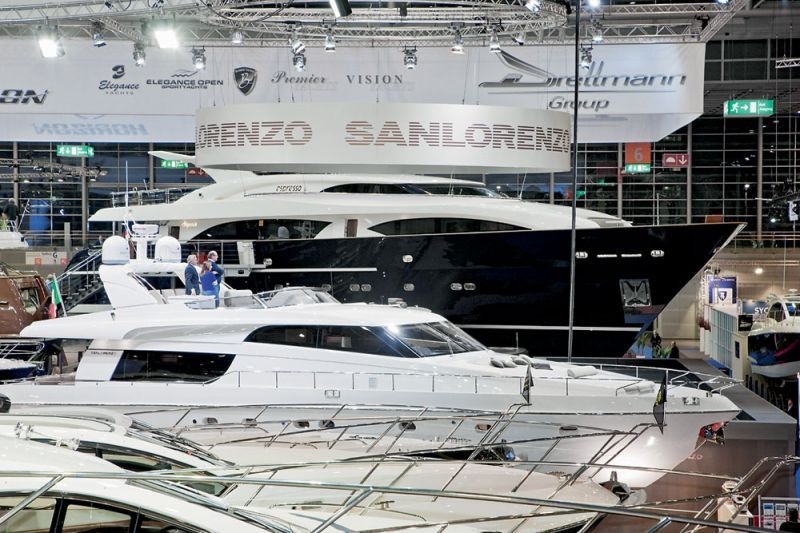 By tradition, the Dusseldorf Boat Show is one of the most massive in Europe.
Representatives of 250 shipyards from 50 different countries gathered in 17 halls on the total area of over 300 thousand square meters.
There is a separate pavilion dedicated to megayachts. Here visitors can see around 40 luxury boats from Ferretti, San Lorenzo, Princess and Riva.
For the first time this year such companies as Montefino, Marquis Yachts and Prestige will demonstrate their products.
The largest yacht in the exhibition, the 98MY Princess, is represented by the Princess shipyard.
Boot Dusseldorf 2013 presents 16 thematic sections including fishing, surfing, kiting, diving, sailing and much more. In real time, visitors can try fishing or scuba diving. The organizers have tried to create all conditions for visitors to try various water sports. Thanks to this, the exhibition becomes a very popular place for family holidays.
Götz-Ulf Jungmichel, Director of Boot Dusseldorf: "There are many premieres and new products and new exhibits waiting for us, among which are the loud names of the international yacht business.
The exhibition will last until January 27.