The first Baikal Boer Cup in DN class will be held from 8 to 12 April 2013 in Irkutsk region. To date, racers from the U.S., Switzerland, England, Germany, Holland and Poland, as well as the leader of the world ranking, five-time world champion and multiple champion of Europe and America - American Ronn Sherry have confirmed their participation.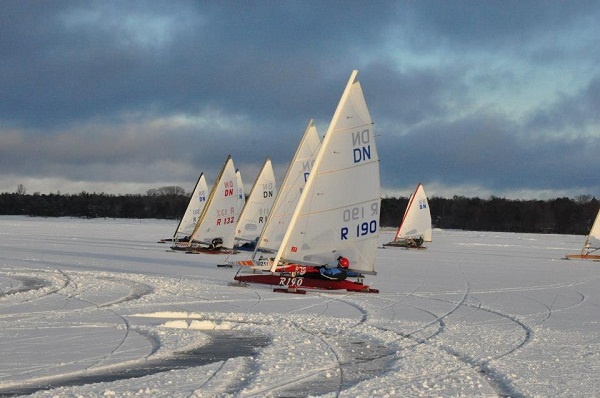 It is planned that the event will become an annual one and will be comparable in mass with the World and European Championships.
And this week in the Dutch province of Frisia is the Netherlands Open Championship.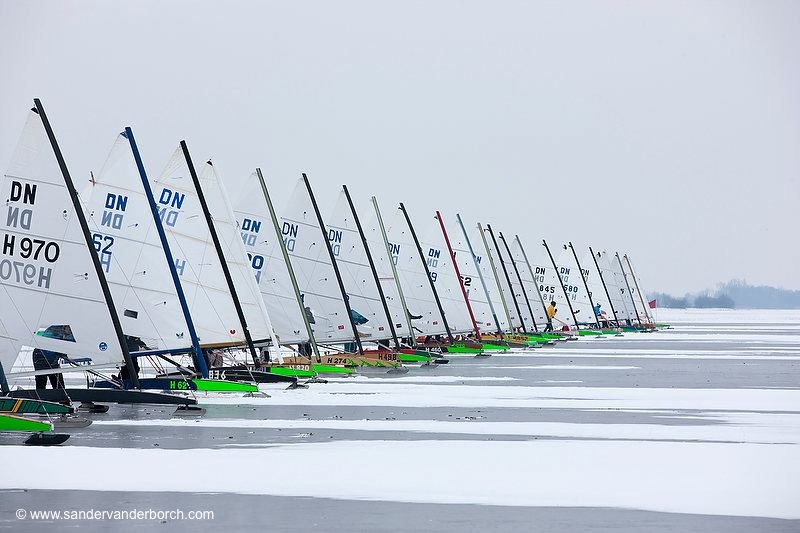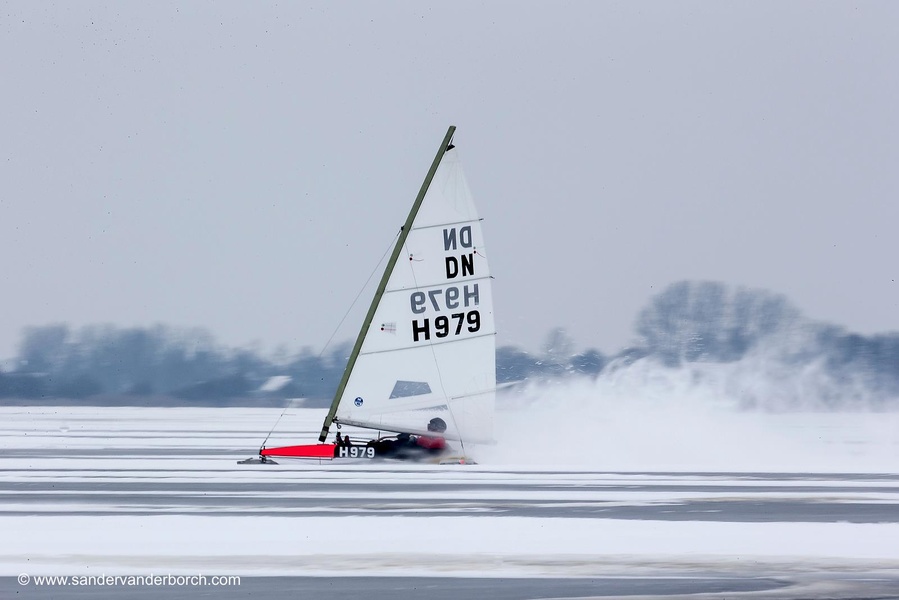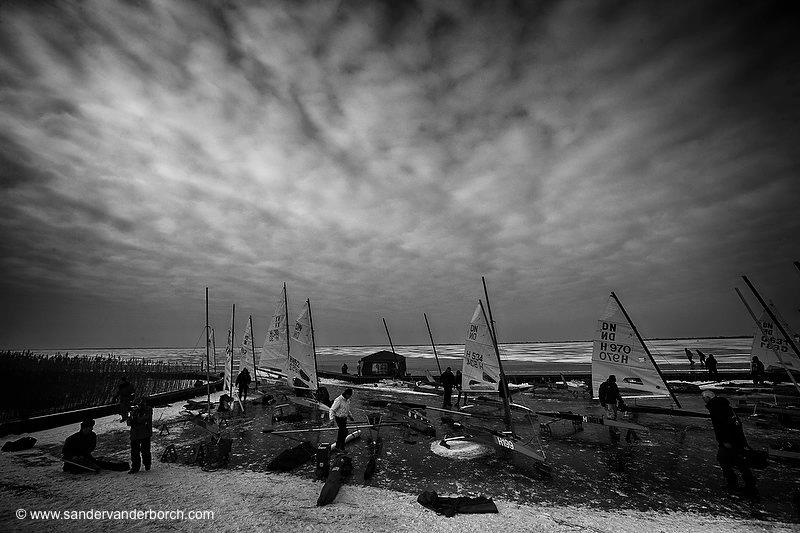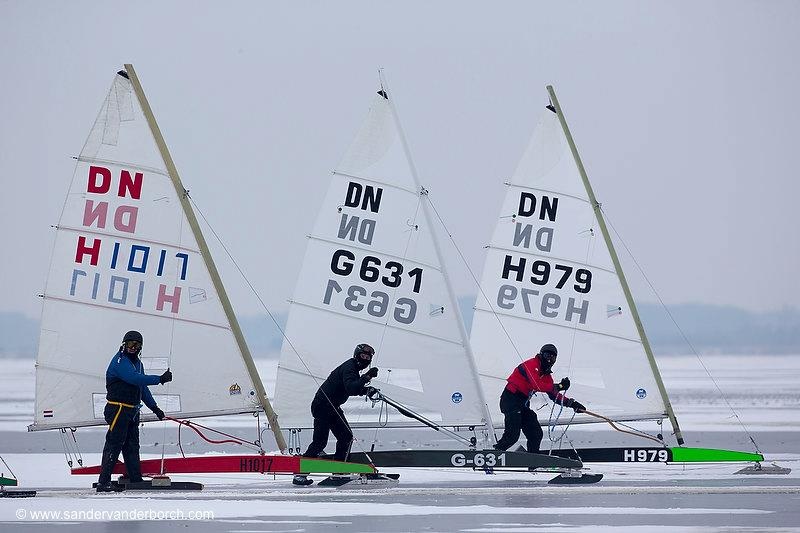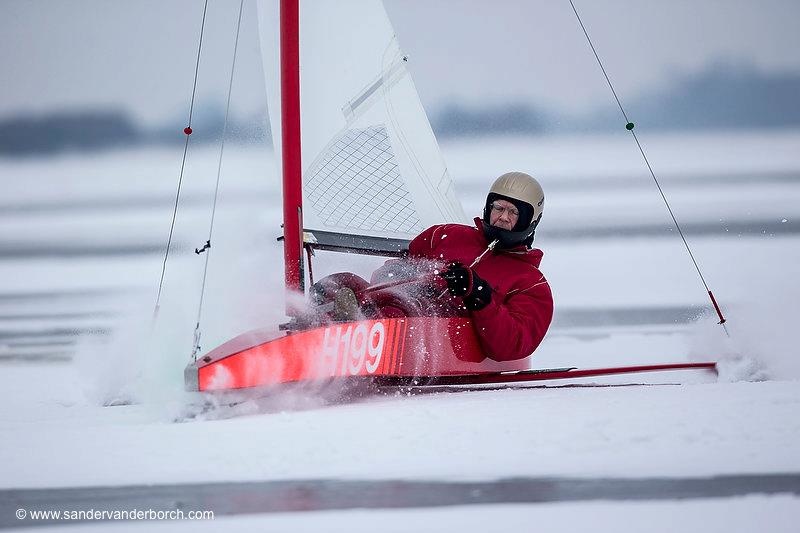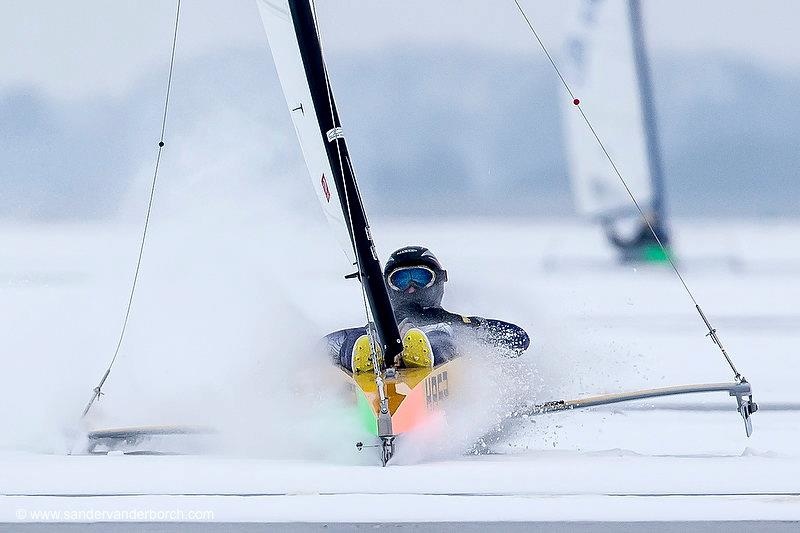 Help. The word "iceboat" translates from Dutch as "a cockpit or a platform on skates or wheels, which moves with the help of a sail by the force of wind on ice or on land with a flat terrain".
It is believed that the first iceboat appeared in Holland in the 18th century. And the first Russian iceboat was built in 1819 at the Admiralty Shipyard in St. Petersburg. Until the end of the century, it was on the lists of ships of the Baltic Fleet, as the property of the imperial guard crew. It is almost impossible to establish for what purposes and how often it was used today. And in 1882 the first boating race was held.
The first bored structures were based on a wooden frame placed on three skates. The crew of the boats consisted of 5-6 people. Gradually large multi-seater boats began to be replaced by light single-two-seater boats. Instead of a grating frame, a trough-shaped hull with a seat for the steering was used. The first machine of this type appeared in 1903 and was called "Barely" (the owner, having decided to build it, almost ruined, and then almost broke, having started to test).
A modern DN sports booster is a single-seater device. A wooden case with a "pit" in which, having let out legs forward, the racer lies. The unit is equipped with three steel skates. In front of the cockpit a five-meter mast with a poke is attached to the hull, which stretches the lower edge of the triangular sail with an area of about 6 sq. m. Turns of the front ridge are made by a special handle in the cockpit, called tiller. The sail is controlled or, as the Boerists say, is adjusted by tensioning and relaxing the school. A skilful pilot can accelerate his over 100 km/h.