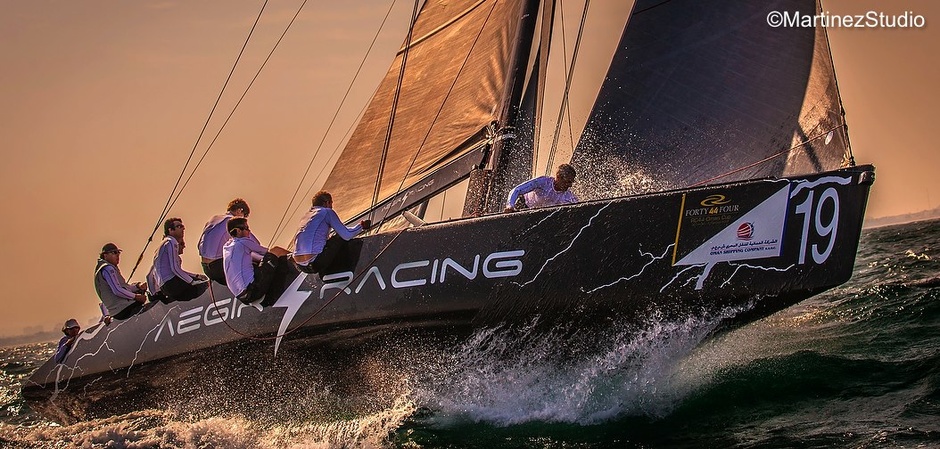 The first stage of RC44 Championship Tour series took place in Muscat (Oman) from January 30 to February 3. For the first time in the history of the class it was hosted by a Middle Eastern country. Yachting is actively developing in these places: not only professional teams are created with the support of the state, but also a lot of attention is paid to women and children's sports.
For most participants the water area was new. The race was held at a fairly light wind of 10-15 knots. However, at the weekend, due to the rising storm, the water had to be cancelled.
On the first day of the RC44 Oman Cup, match races were traditionally held. In spite of not very strong wind it was possible to spend 7 flies, where the best was Katusha, winning 6 times. The winner of the 2012 season, Russian Synergy, French Lunajets Aleph and British Aegir Racing won 4 wins.
In fleet races, the main struggle was between the winners of last season's Team Aqua and Katusha. As in the match-race, the team of Gennady Timchenko had no equal. On Saturday the British managed to get closer to the leaders, but bad weather on Sunday crossed out the chances of winning the stage. Artemis was behind by 2 points, while Artemis was in third place.
Other Russian teams also started the year well. Nika came in the top ten, and only one point did not allow her to get into the top three. Next in fifth place is Synergy, and RUS7 - in ninth.
The next place to compete will be the capital of the province of Trapani (Sicily), where teams will meet from 1 to 5 May.