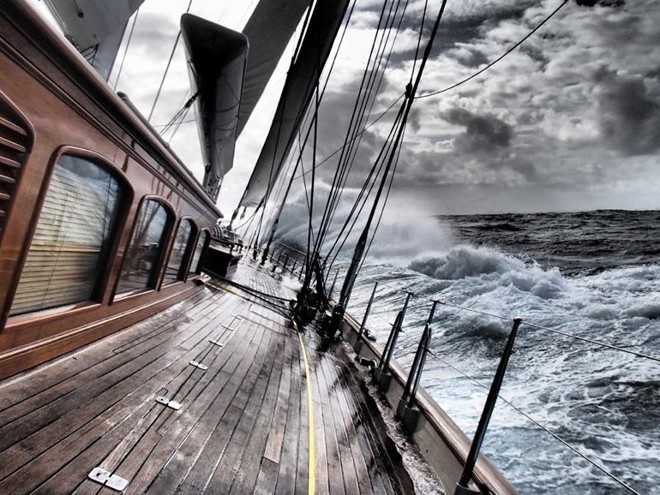 The weekend ended with the 600-mile Caribbean RORC 600, organised by the Royal Ocean Racing Club. Weather conditions were quite difficult - from the start to the end of the race the wind ranged from 25 to 35 knots, although at times it increased to 40 knots.

But, nevertheless, the record of the race was not improved. The legendary ICAP Leopard covered the distance in 45 hours 58 minutes and 05 seconds, which is 5 hours worse than the 2011 achievement set by the Rambler 100 maxi - 40 hours, 20 minutes.
In the IRC2 division, Scarlet Logic (Oyster 48 class) scored a clean win, beating its closest rival Triple Lindy by almost 3 hours. By the way, this is the second great achievement of the team - a year ago the team of Ross Applebay was also the first. Guadeloupe Grand Large 11 was the first yacht in the fight between representatives of Figaro II class. Jontie Layfield's team won the J/39 class title in the IRC3 division.
Russia was represented by three crews: in the IRC 0 maxi division - Med Spirit and Cape Arrow, and in the First 40.7 class - Coyote 2. Med Spirit sailed in 2 days 5 hours and 52 minutes, while Cape Arrow sailed in 2 days 12 hours and 48 minutes. And Coyote 2 spent 600 miles 3 days 18 hours and 45 minutes.
It should be noted that not all participants managed to finish the race successfully: 8 yachts simply did not finish, and Liara broke the mast at the very start.