The BVI Spring Regatta was held off the coast of Tortola, the largest of the British Virgin Islands, from 29 to 31 March. «Synergy» (helmsmen - co-owners of the team Valentin Zavadnikov and Leonid Lebedev) on her Melges32 yacht in the Spinnaker Racing 3 division won two races and finished second in the final table. Among 22 participants, the Russian team finished 3rd in the USA Sailing Series winter series.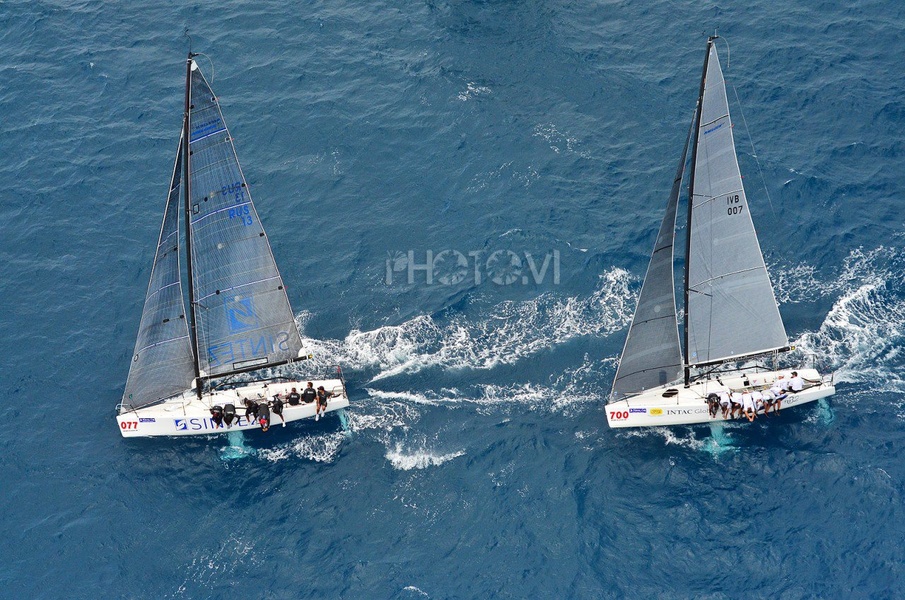 For the Melges32 class, the BVI Spring Regatta was the third in the Virgin Islands Sailing Series, which is held for the first time. It is organized by the international and American Melges32 class associations, as well as local yacht clubs. The series consists of four regattas in the British and American Virgin Islands.
Division Spinnaker Racing 3 formed five teams: three of them, including «Synergy», represented the class Melges32, two - Melges24. In total, about 80 different yachts took part in the competition.
«Synergy» at the regatta was very confident and successful. The Russian team finished the first day with a victory. In the second place in all four races it took the second place. And on the final day, it won another race. The final result of «Synergy» - second place in the division of Spinnaker Racing 3. First place in it went to the INTAC team, which represents the British Virgin Islands.