A campaign to «recruit» superyachts has begun in midnight sunshine» «country. The idea of luring superyacht owners to Norway and thus attracting a lot of attention to the region has been taken up by highly respected people. This was reported by superyachts.com with reference to Dagens Næringsliv.
The initiative was gastronomically named Norway a la carte for Superyachts. The founding meeting was held in early April. The meeting was attended by Parliamentarian Magnus Strangeland, fish magnate Inge Halstenen, cruise consultant Ola Hiis Bergh, former CEO of Hurtigruten. Knut Sevaldsen, Edmund Utne, a representative of the hotel business, and delegates from the local authorities and state organization Innovation Norway. The Chief Treasurer of the International Superyacht Association also took part in these meetings before travelling around the ports and assessing which ones are suitable for superyachting.
The Norwegians didn't limit themselves to talking. Inge Halstenen and the Coast Authority have already invested €200 million in upgrading the port facilities in Beckjärvik.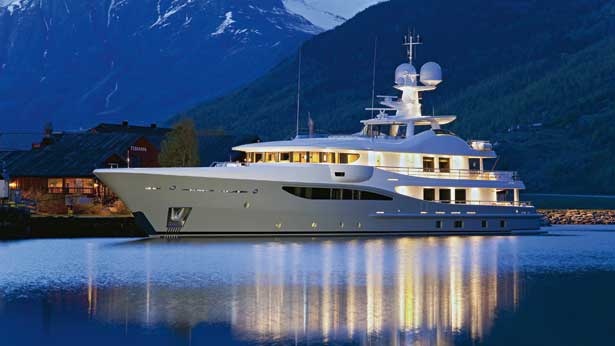 Bel Abri's passengers aren't upset to trade the Mediterranean coasts for Norwegian fjords. Photo: Marc Paris
You can't say that superyachts completely ignore Norway. In her waters, she started her charter career
Bel Abri
. Other yachts also risked reaching the Lofoten Islands and even Spitsbergen, Norway's northernmost archipelago in the Arctic Ocean.
They mostly climb here to watch polar bears.
Jon Amtrup, owner of Explore North and author of guidance for sailors who have entered local waters, warmly welcomes the initiative: «We help skippers and superyacht owners with guides and advice where they can get the most out of their journey along the Norwegian coast. Many ports here have not lost their true charm, although they do have the infrastructure suitable for superyachts». In the end, John adds modestly: «We have enough room for more yacht owners: for those who are not content with hot summers and crowded Mediterranean»harbours.
Source photo: nationalgeographicexpeditions.com