The week started with great news. Russian «Synergy» won the first round of Audi Sailing Series 2013 European cycle in Melges32 class. This was the first victory of the team since entering the class in June 2012. Steering «Synergy» - Valentin Zavadnikov and Leonid Lebedev.
Success has accompanied the Russian athletes all three days of competition, which can not be said about the weather.
On Friday, the first day of the competition, because of the weak, constantly changing breeze with the start, there was a hitch at one o'clock. There were two races on that day: «Synergy» first became third and then came out in first place. On the second day the Russians didn't give up their positions and gained a foothold in the leaders by 9 points from the Italian Torpyone team.

On the second day of the competition the wind reached 16 knots.
On the last day only the wind was quiet, but the fight was tense. Due to the success in the first two races on Sunday, the gap between Italian Bombarda and «Synergy» was reduced to 5 points.
As a result, according to all the laws of the genre, the champion was determined in the most dramatic race - the final. «Synergy» was one point ahead of Bombarda.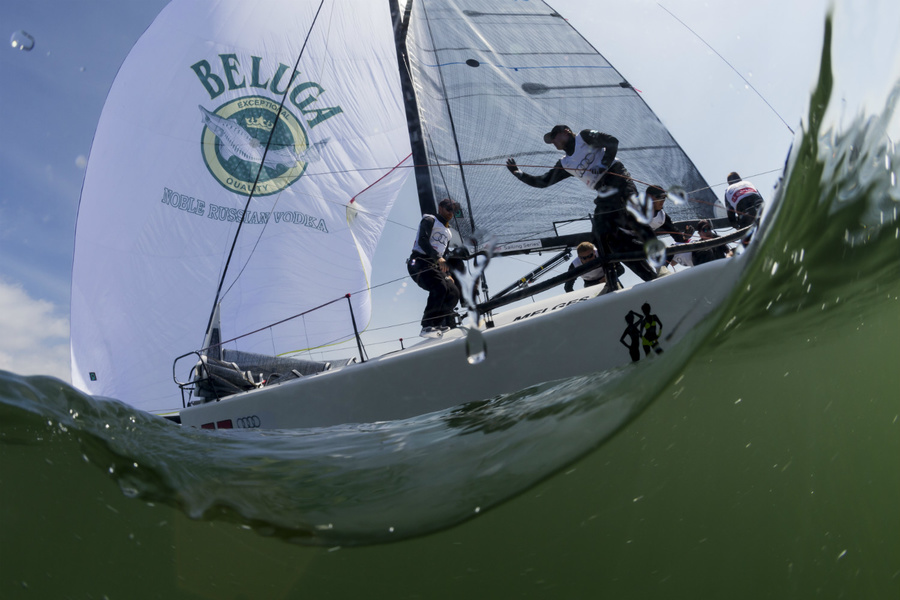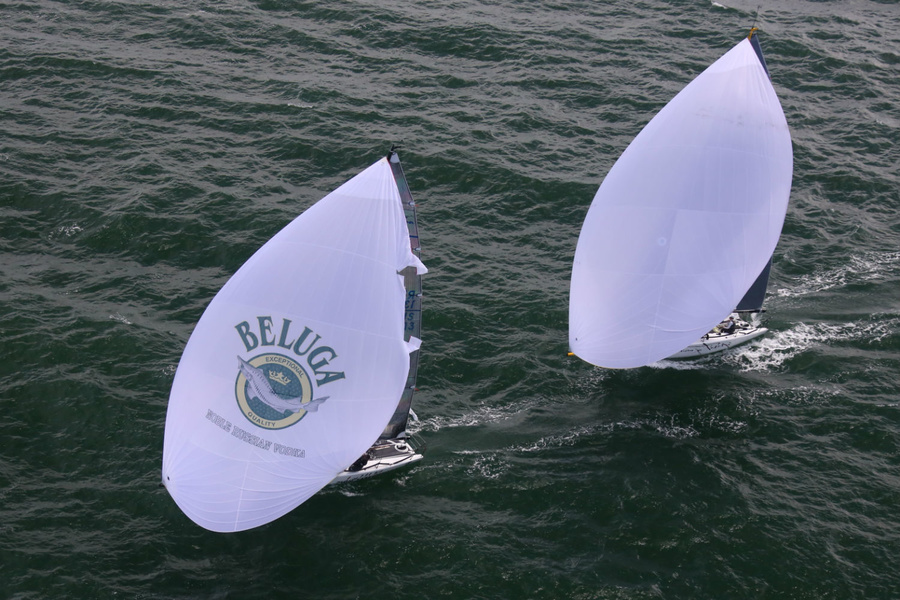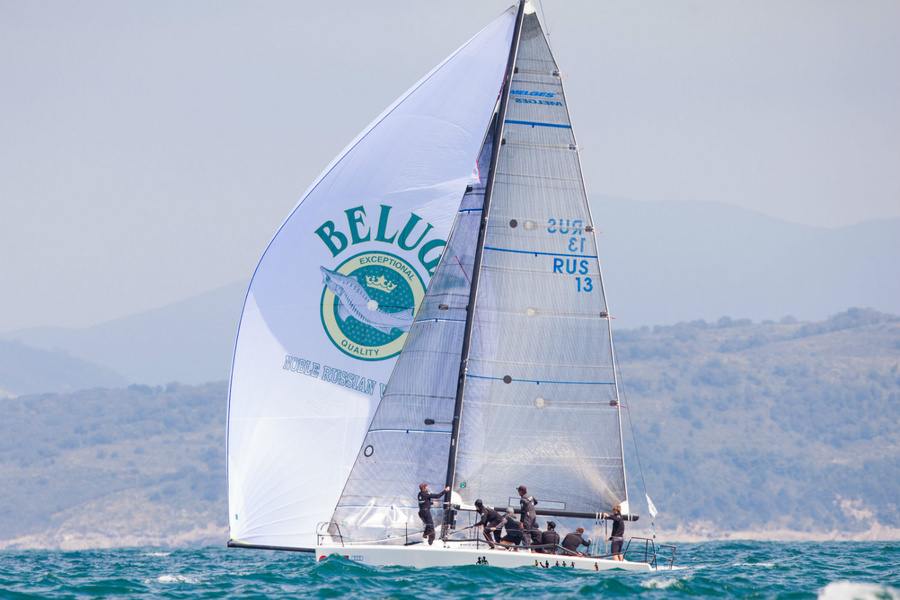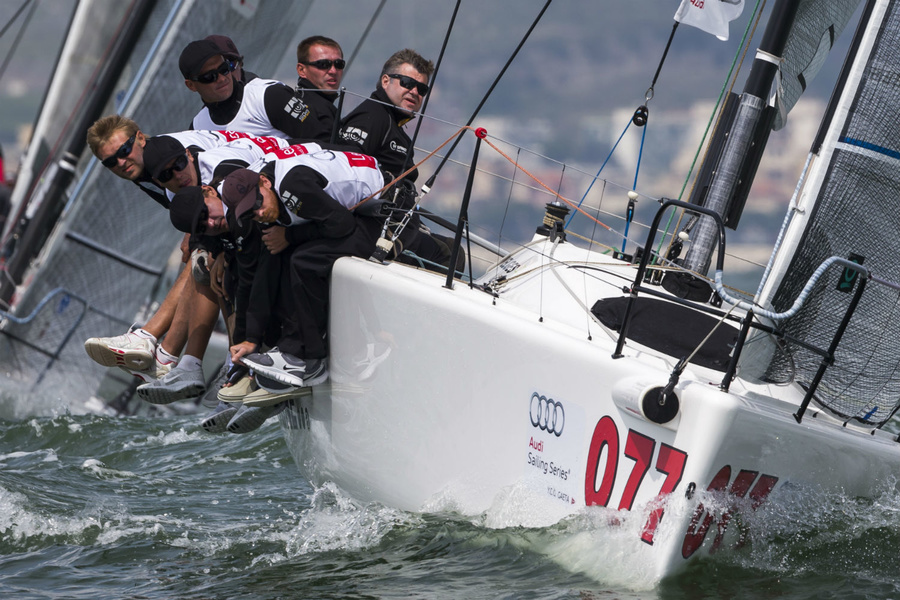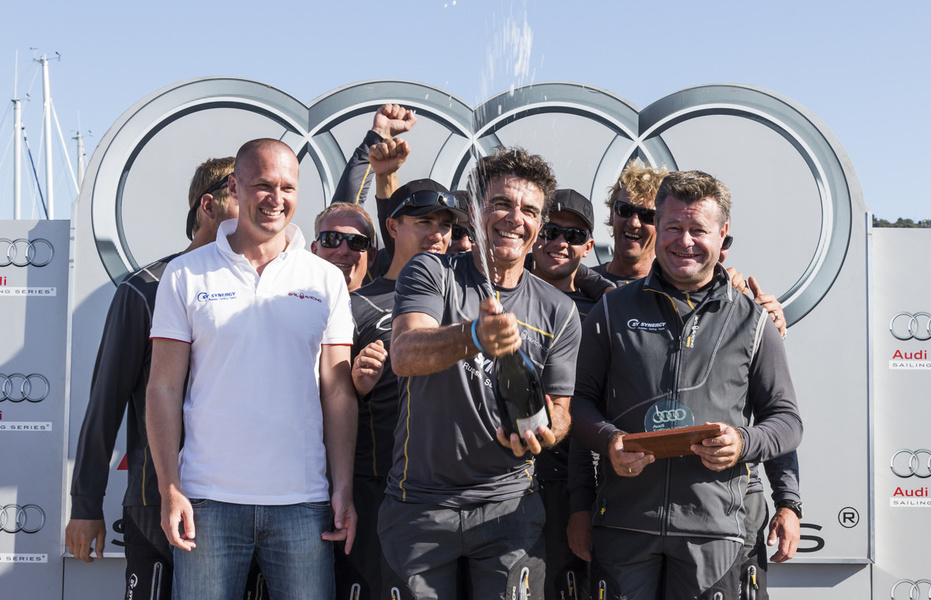 Bottom line:
1. «Synergy» (Russia) - 3-1-3-8-3-6-4-(15) - 28
2. Bombarda (Italy) - (10)-3-6-7-6-2-1-4 - 29
3. Fantastica (Italy) - (12)-11-1-9-4-3-7 - 38
4. Bribon (Spain) - (13)-12-7-4-8-1-7-3 - 42
5. Calvi Network (Italy) - 2-14-9-11-2-(15)-5-1 - 44
The second stage of the European series will be held from 10 to 12 May in Italian Portro Ercole.