Back in early March, it became clear that the International Multihull Boat Show was waiting for a furore. Marina dedicated to the Multihull Boat Show has been fully booked. More than sixty boats came here to show «themselves and others to watch». The editors of itBoat are not surprised by the fact that the catamarans have received a separate exhibition. This type of boat is in increasing demand every year, attracting customers with its capacity.
This year all the prestigious shipyards - Catana, Fountaine-Pajot, Lagoon, Leopard Catamarans, Nautitech, Outremer, Neel Trimarans and Privilège Marine - have joined La Grande Mothe. The French, leaders in the multihull sector, were by far the most numerous boats.
The schematic plan of action looked like this: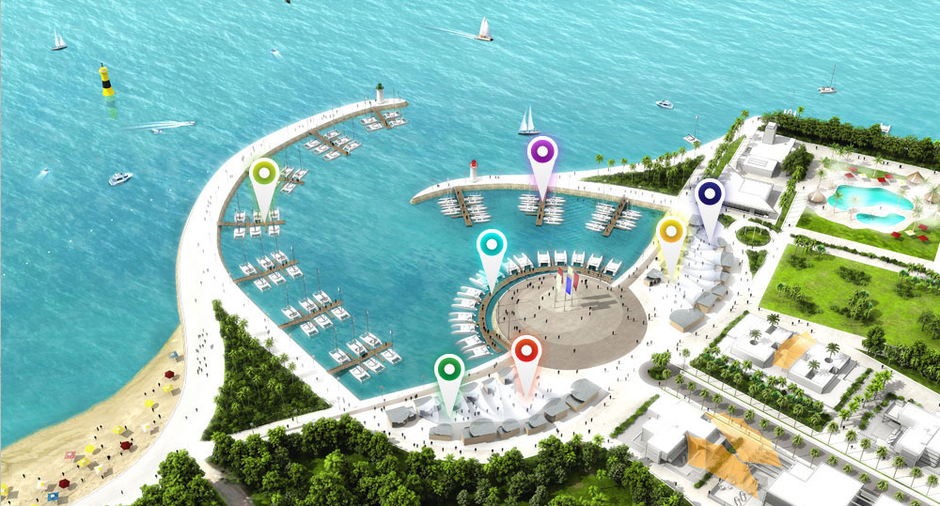 The event can be divided into «terrestrial» and «marine» parts. Around 150 participants «hang» out on land, including the Multihull club design, where the latest design concepts and innovative solutions were shown.
The idea to organize an exhibition of catamarans on water was born in 2009: it is beautiful, but at the same time it saves on transportation costs.
The idea was not put off in a long box, and in 2010, the French city of Lorient hosted its debut bot show, which was attended by 50 multihulls. Every year the event is gaining momentum - more catamarans, more premieres. This year is remarkable for the world premieres of Catamaran VA 32, Cumberland 47, Aventura 33 Hybrid, Trimaran C329.