I confess I was afraid to write about it before the time, not to jinx it. From my point of view, it could be a very important yacht project in the Moscow region, and in the country in general. But in order...
Yachting in Russia is rapidly developing. It is a fact.
And first of all, the development and growth of the number of yachtsmen is due to chartering. The availability of charter yachts around the world makes sailing holidays popular very quickly. Objectively, it is much more interesting and bright to spend a couple of weeks with friends on a yacht than lying on the sun loungers on a hotel beach. Only here one shackle - to take a boat in charter now very simply, only... not in Russia. And if on vacation, it is clear, you can fly for a week, for example, in Croatia, to find a boat «for a ride» near the house, that would be on a weekend, on-the-job, difficult. Boats seem to be available, but there is no offer to rent them for a couple of days in the charter. And it turns out that the «charterers» are almost exclusively holiday yachtsmen.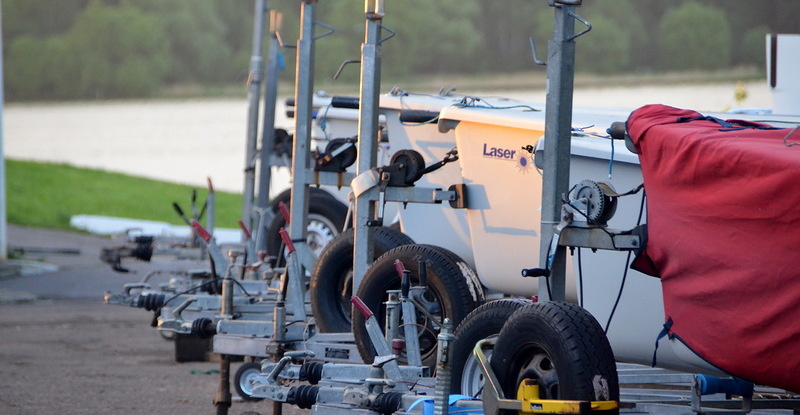 And six months ago in our club was born such an idea - to dump, to buy some simple reliable yachts, to agree among themselves on fleet management which to offer for day or even hour charter. It was decided to buy the legendary Laser SB20. Advantages: it is a recognized world class racing yacht, with many competitions (the World Cup in class in 2014 will be held in St. Petersburg), but the «SS» boats are easy to operate and, importantly, they are keel. They do not keel, that is, like dinghies. She may well be managed by a yachtsman of not the highest qualification, which makes her attractive, for example, for sail management training or advanced training. That's in addition to racing.
Boats were bought in England back in March.
In late April, three containers arrived in Russia and... stood up. At customs.
For a month, the guys were wading through our customs jungle. And although everything was done «in white», without looking for workarounds, it took a month to get through our most reliable border in the world. But let's not be sad! As a result, the boats made it to the Yacht Club! And on Sunday they were taken out of the containers all day long.
Next week they'll be armed and dumped on the water, and hopefully next weekend we'll see the «SSs» on the water of Pyrogovo. Besides, there are still some organizational issues to be resolved. I undertake to keep the project under review because, once again, I consider it very important for all of us, and in the meantime - a small report on how we unloaded the boats...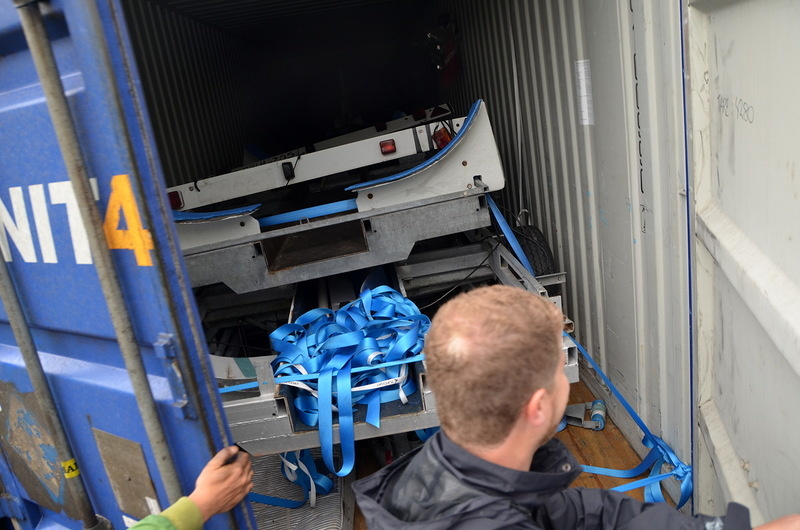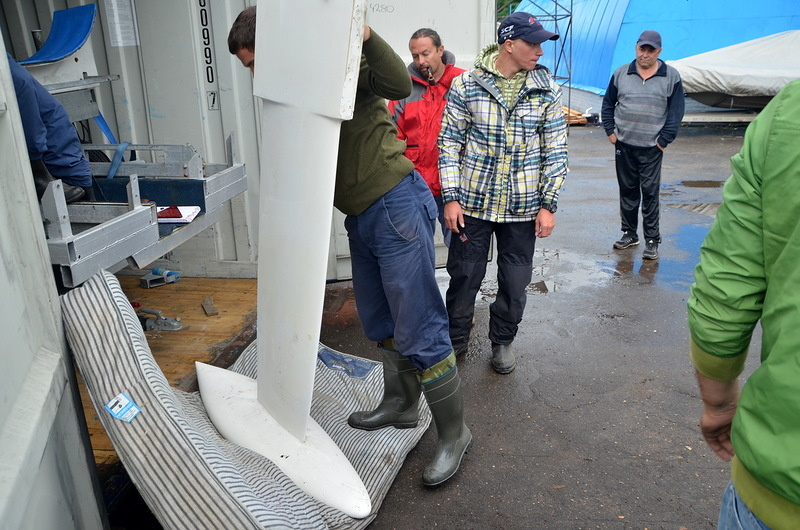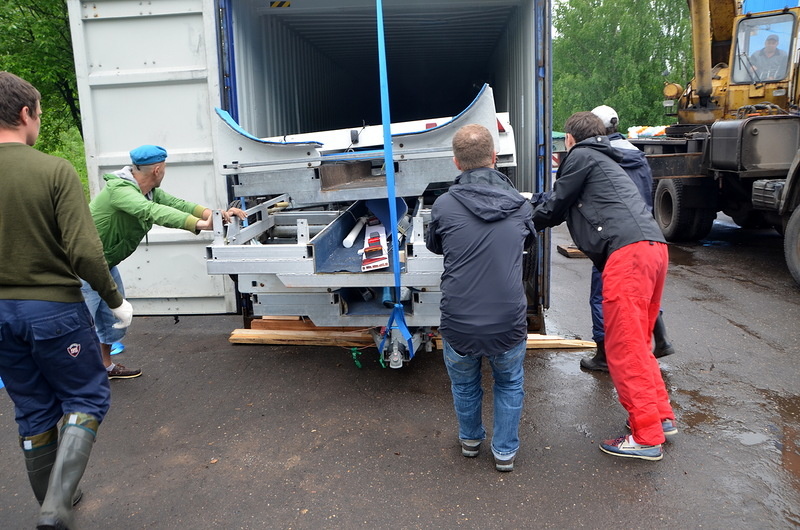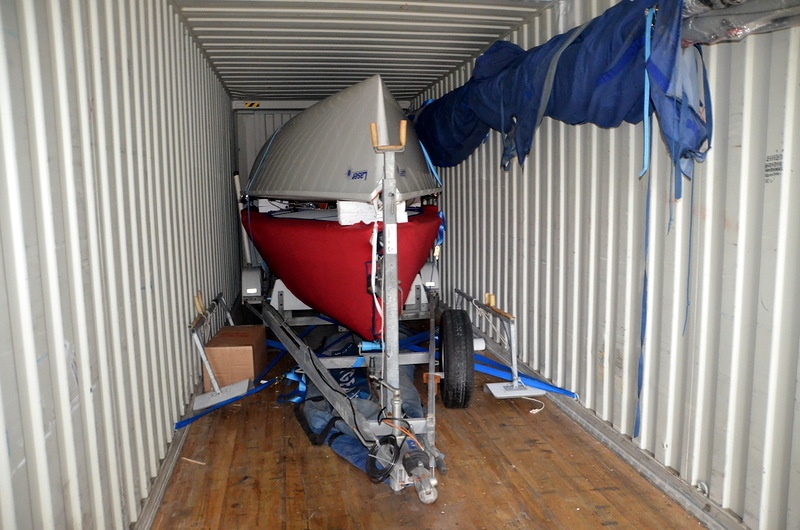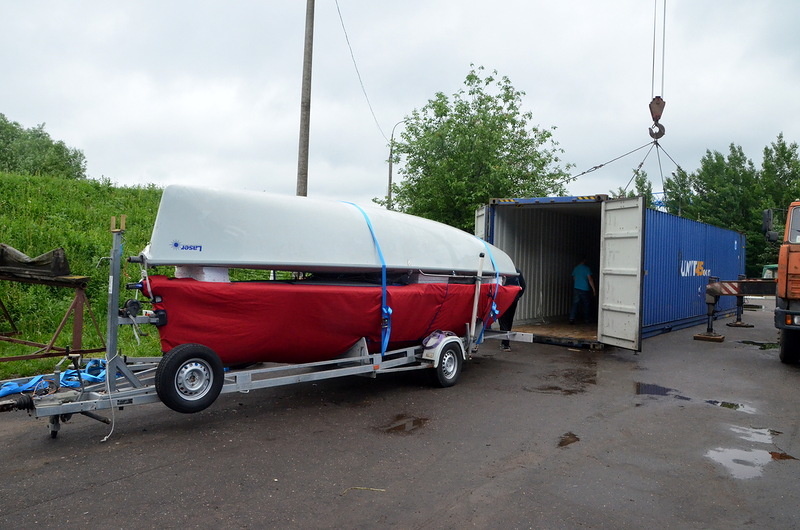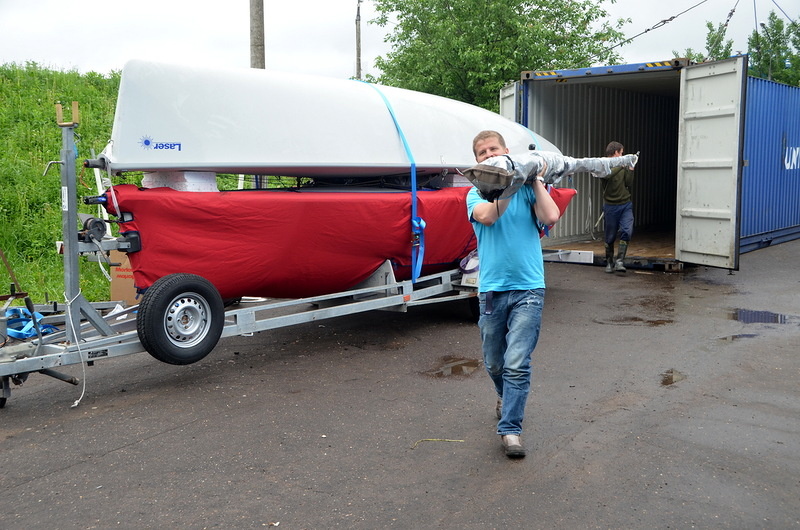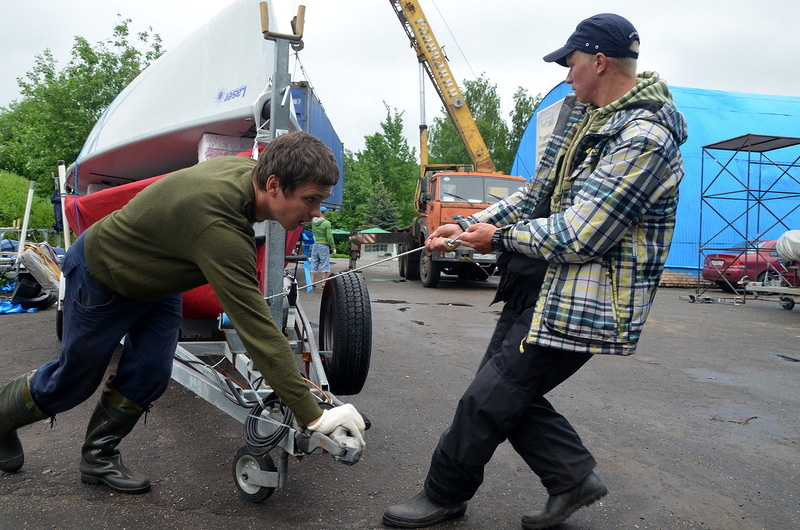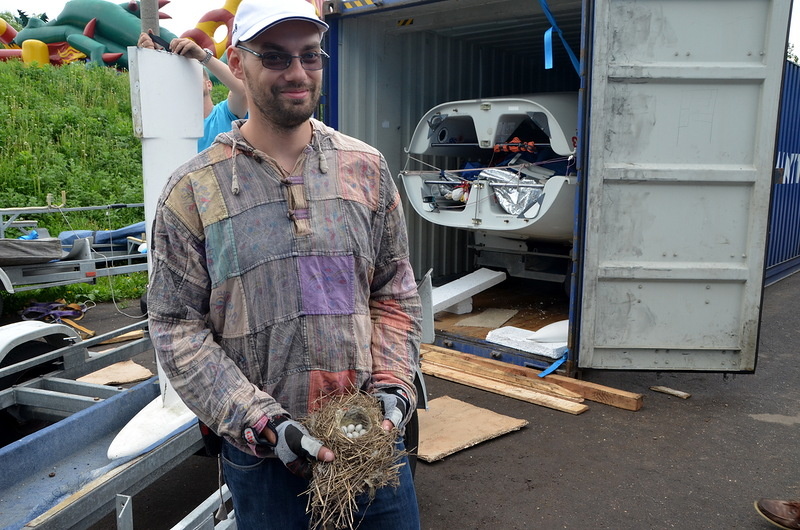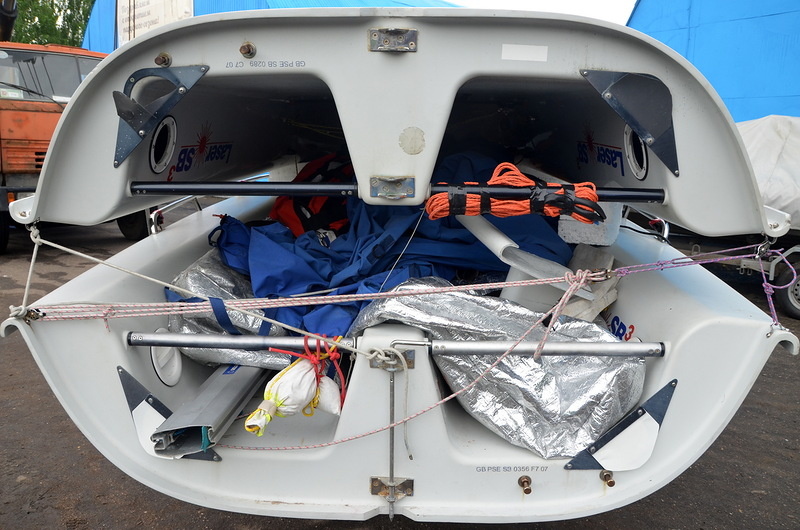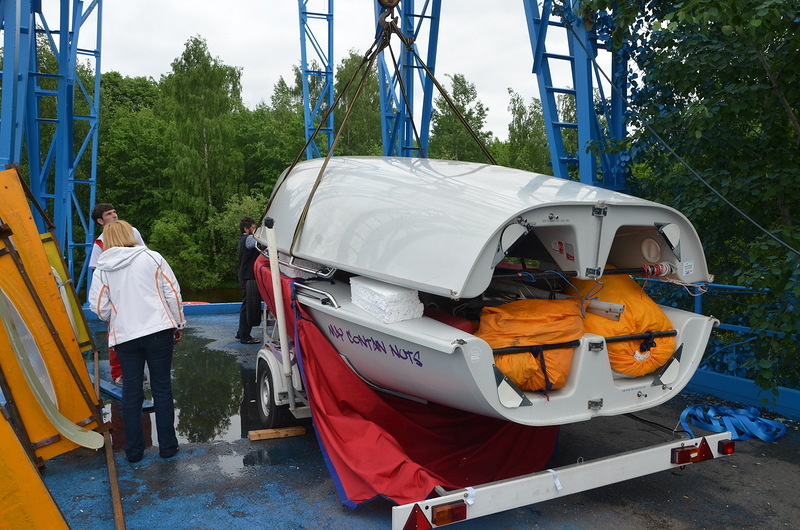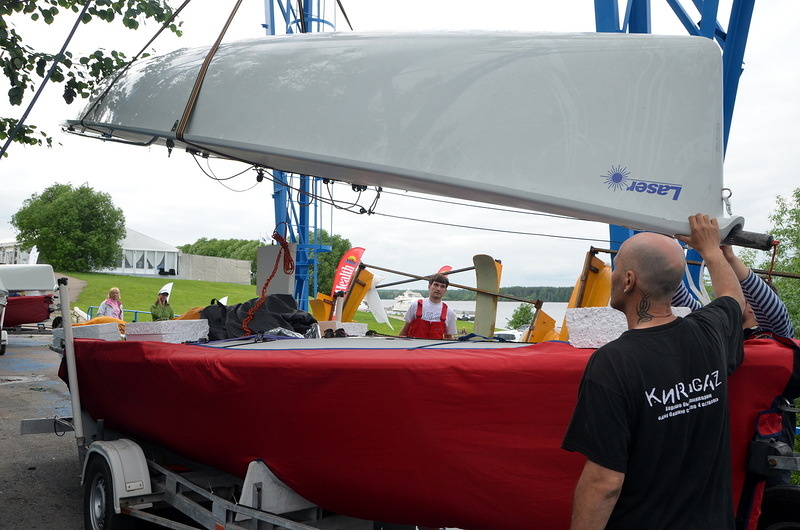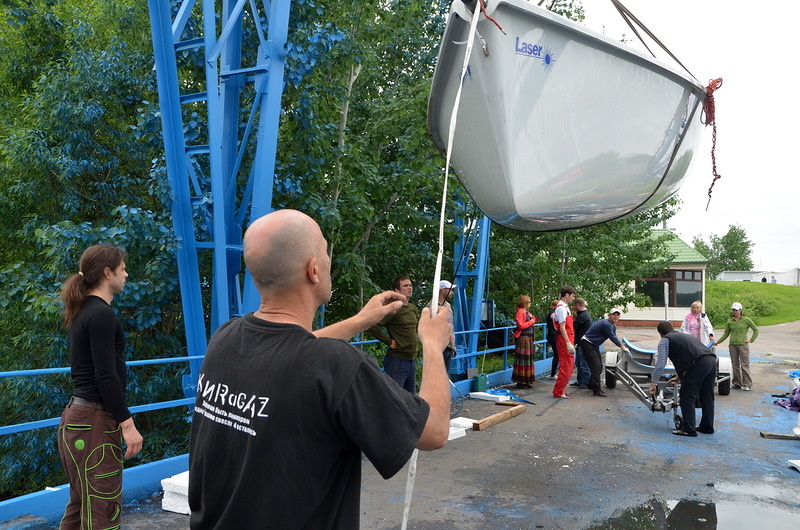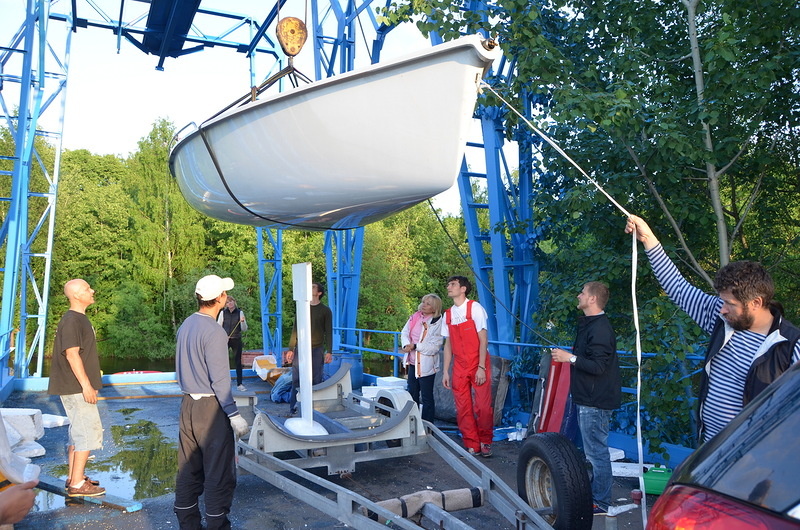 Thank you so much to everyone who helped in this difficult business! Unloading yachts from transport containers was not the easiest thing to do. The boat weighs about 300 kilograms, plus the keel 325, and another three hundred trailers... In short, it turned out to be a fun event. But we did it!