The race on the Neva River has ended, and for the fourth time on this water Andrey Arbuzov from Moscow was the best.
Arbuzov (RUS) - Musikhin (RUS) and Ferrarese (ITA) - Monna (SUI) reached the semi-finals. There were two races, and each participant won once. As a result, the finalists were chosen on the basis of round-robin. The final of the Russian teams did not work out. According to the points earned, Andrey Arbuzov and Simone Ferrarze came in for first place. Since we have already opened the cards, we will not repeat how it ended. The third place went to Sergey Musikhin, beating Eric Monn.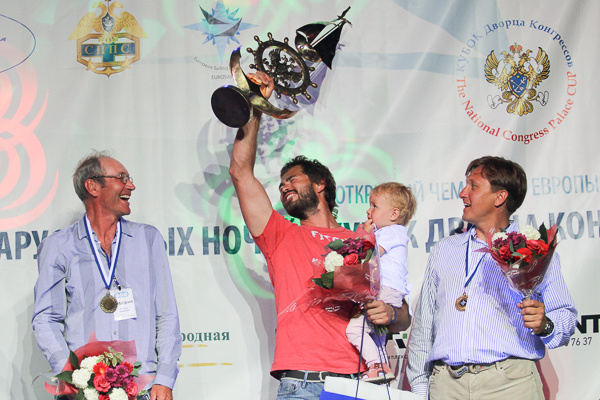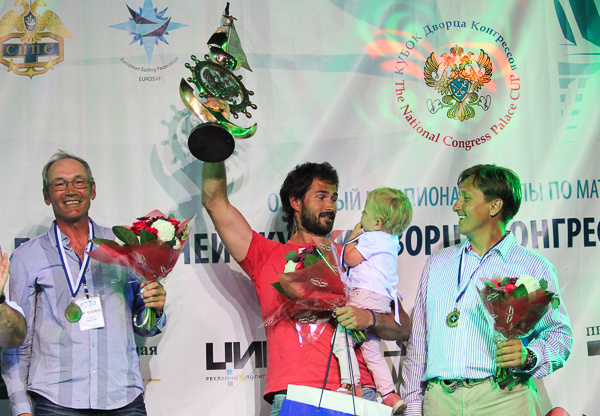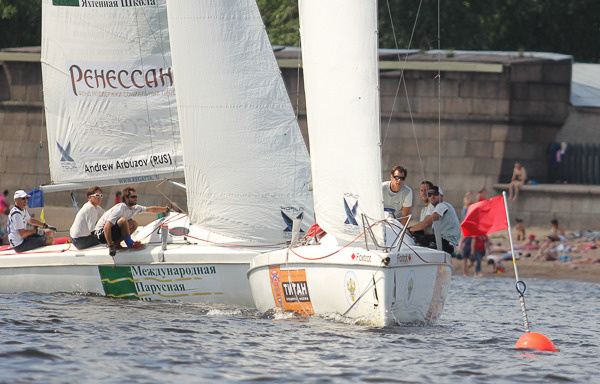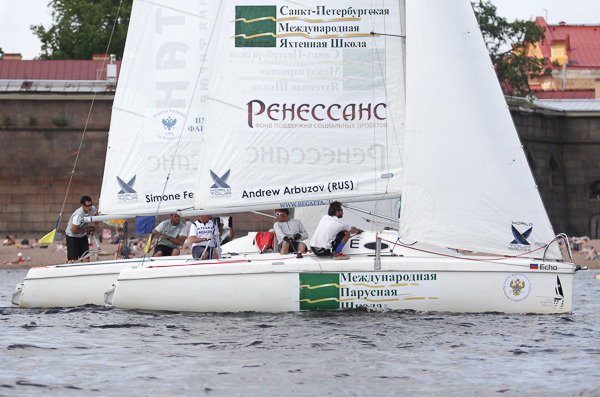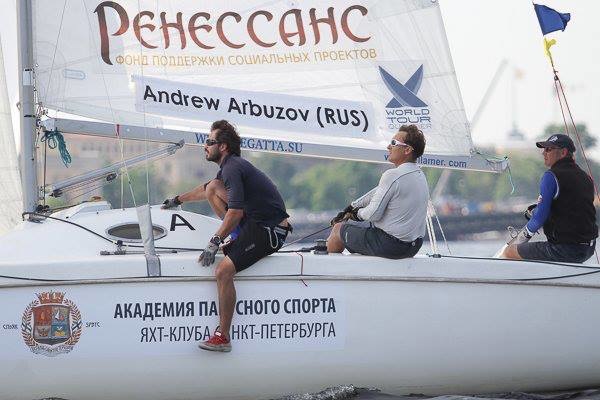 Word to the winner of the Open European Championship on match races of White Nights« sails - Cup of the Palace of Congresse»s Andrey Arbuzov:
«It's not the first time I've won here. But I haven't realized yet that this is the fourth time I've won. Winning the European championship imposes a certain imprint, responsibility. I am pleased that I managed to meet expectations by winning the races on the Neva. Thank you to the organizers for the opportunity to participate in these competitions: this year I got a wild card.
The last race was nervous of course, but it was easy. Unlike the semi-finals. I want to thank my guys. I see what I still have to work on, but the result is on my face: the guys worked well, we are the winners! The most difficult matches were the meeting with Musikhin in the round-robin, and the first semifinal match with him. Sergiy is not the strongest rider, but one of the strongest on this water. I feel comfortable chasing with him. Of the foreign athletes strong are Ebler and Ferrarese, the latter has just won the Match Race Congress Cup in North America. As for the competition in St. Petersburg, if invited, I will be happy to come next year».
By the way, in Arbuzov's crew there was a yachtsman from the Russian sailing team «Sinergia». «Synergy» has recently «fought off the» third stage of Audi Sailing Series 2013 in Melges32 class, taking 7th place in the overall standings of the season.