And before inviting pop-divas like Jennifer Lopez to the presidential parties! It is true that while the stars in Turkmenistan are ashamed to appear, the «mice cried and poked, but continued to chew cactus».
Unlike the stars, yacht clubs have no choice - where they put it, where they stand.
The new yacht club opened neatly at the party of Gurbanguly Berdimuhamedov. Assessing the beauty of the building, the Turkmen president said that Avaza would break up the tourist market with such grandiose projects.
We have no reason to doubt: the resort area of Avaza, which journalists dubbed «Turkmen Dubai», has been swollen with $2 million (16 km of land) since 2007, and we even guessed that the elite resort does not have a yacht club for the full elite.
We agree: better late than never and better alone than none!
The name of Yelken Yacht Club from Turkmen is quite plausible translated by «Google translator» as «sailing». It cost customers some $80 million, built by the Turkish company «Polimex».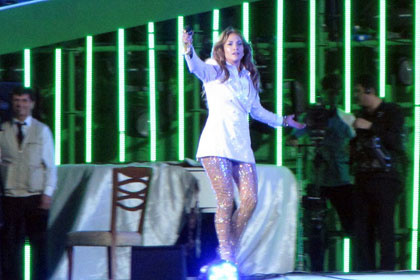 I must say, no one is going to stop at the achieved - the resort will be improved until 2020. And then there will be nowhere to fall an apple.