From time to time, we're gonna put out profile magazine announcements. First on our table was the magazine Captain« Club» № 4, which, as usual, industry news, over 20 test drives, reports, captain stories from the archive and much more.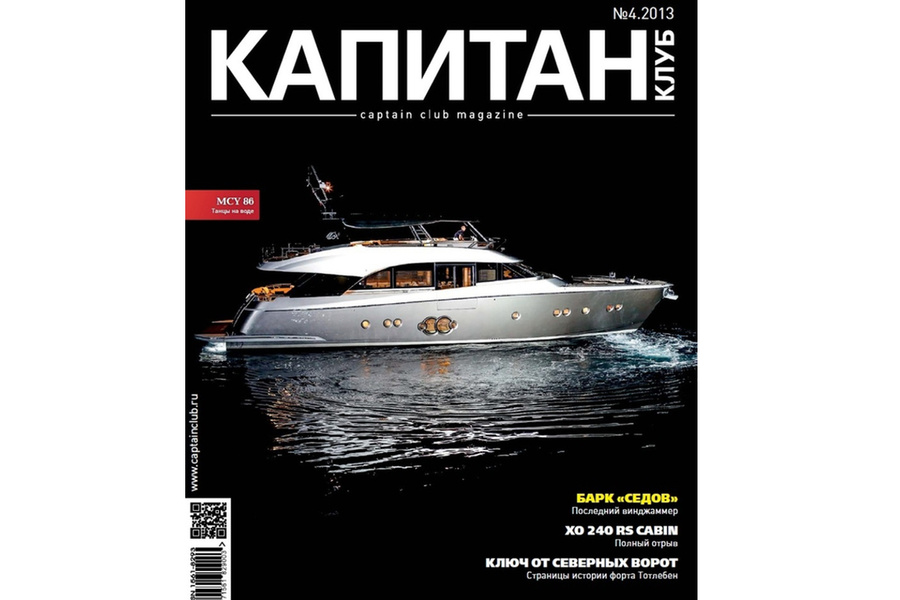 So, what to read in this issue:
Max Lerman boasts of what he saw at the MCY 86 preview in Monaco on page 33.
Quote: Have «you ever seen an 86-foot yacht dance? Well, I've seen it».
On page 44, the Princess V48 Open will show you how shipyards respond to customer requests for» a 50/50»«salon«.
Quote: «The galley should be comfortable, and the fridge and freezer should be large. And bigger places. And a porthole. And a bigger countertop at the same»time.
On page 51 Max Krasnogorsky tells how he chased the Sunseeker Manhattan 73 all over the world and, after catching up, wrote a detailed review.
Quote: «Another noteworthy point is the crew quarters. She is huge!»
On page 74 we find the story of the man who finished his disordered yachting life and found the same dream sailboat - Amel 54.
Quote: «I came several times to see the construction progress. Simple workers who grind, assemble, paint the boat, know you in the face, remember your name, tell you about the features of your boat. By the time the yacht was ready in the factory, I was already impatient».
On page 80, Max Lerman talks about how math lessons can be useful when «testing» the Xp-50 on pictures.
Quote: «No, of course, you can write a review on two pictures, but for this purpose there are branded catalogues, where a couple of paragraphs tell about the yacht and how beautiful it is. No, this is not our method».
On page 118 there is a test drive of the famous «Krylatk»a from Soviet times.
Quote: «When I took this restored boat for a ride, I understood why it used to occupy the same place on the water as the «Seagull» in the cars of its time and why it is still in demand»today.
On page 158 Alexey Vlasov reminds that there are no extra safety means in the sea, and introduces the readers to the function «Man overboard» in gadget-navigators.
Quote: «How to turn it off, or the whole brain is eaten» - he whispered into the tube and learned a terrible secret from me: to turn off the «Man Overboard»function, you do not just press the same «WPTS/MOB»button, but do not let go for four seconds».
Georgy Karpenko on page 178 in his article The «Last Windjammer» wrote about the world's largest training sailing boat - the «Sedov»barque .
Quote: «Good sailboats and their crews are like old wine: they only get stronger»from time to time.