Royal Huisman Shipyard in the Netherlands and British Design Studio Andre Winch Designs presented the project of the 80-meter (262 ft) Dart80 superyacht, which exists in two hypots: motor and sailing.
«For two, alone with nature» - that's the slogan of the project.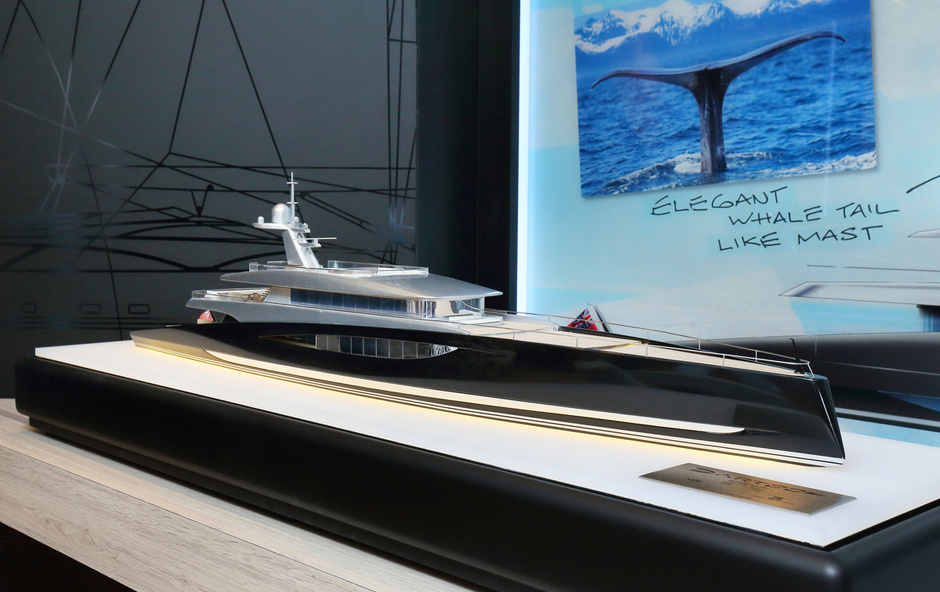 Architects in every way emphasize the closeness of their child to the water element and its «close relationship with the surrounding ocean». The shape and style of the yachts have been inspired by the marine world and its inhabitants, especially dolphins and whales, whose body curves have been repeated in hulls and other elements.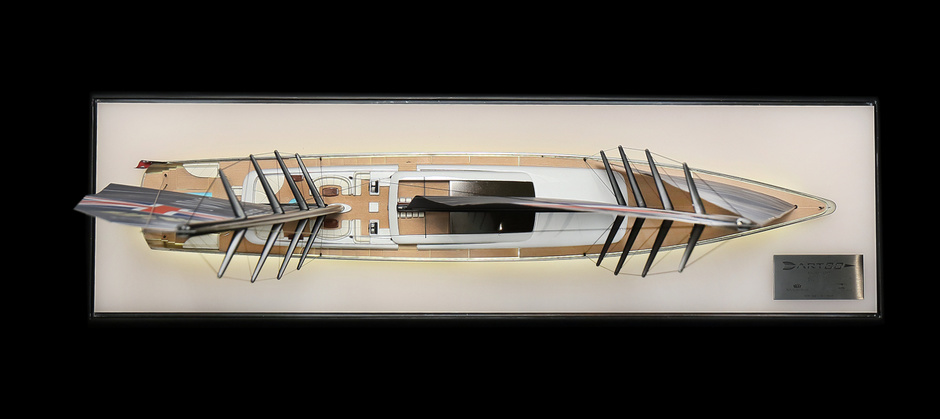 It seems that everything that is most advanced in the field of energy saving has been brought aboard the Dart80. Microturbines and alternative «sources to diesel», such as hydrogenerators, have applied modern energy storage methods and new process control and optimization systems.
Your waterline sailing Dart resembles a sister, but the underwater part of the hull is a completely different story. The small wet surface area, hydrofoils and retractable keel are designed for fast sailing and maneuvering, even in shallow water. Stability is provided by a fairly low centre of gravity, with internal ballast lining up around the retractable keel.
The stern of both yachts has turned out to be very attractive to holidaymakers.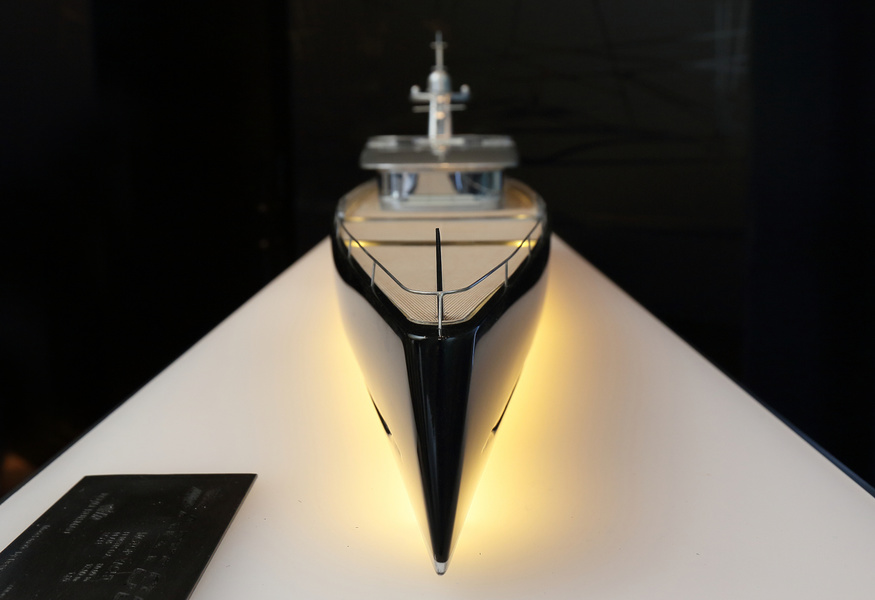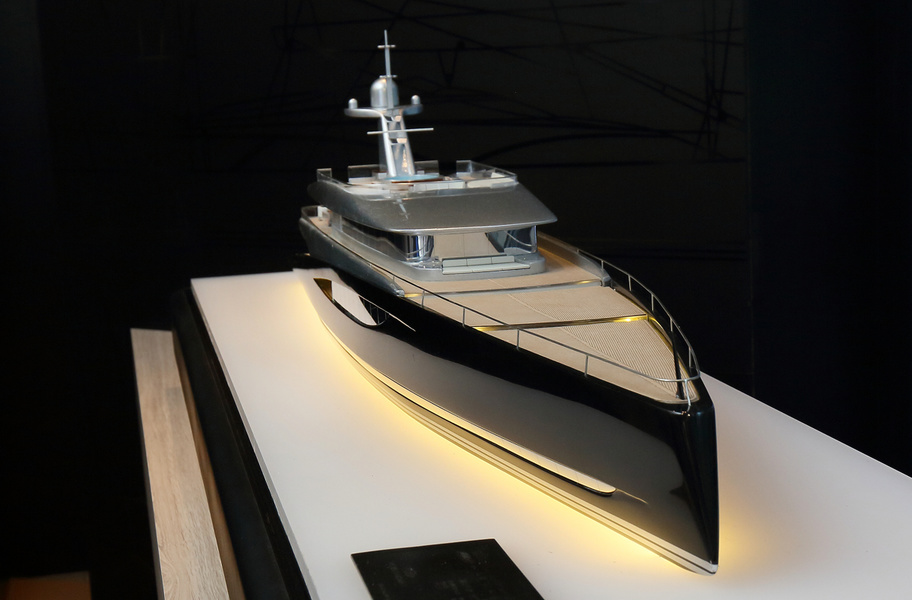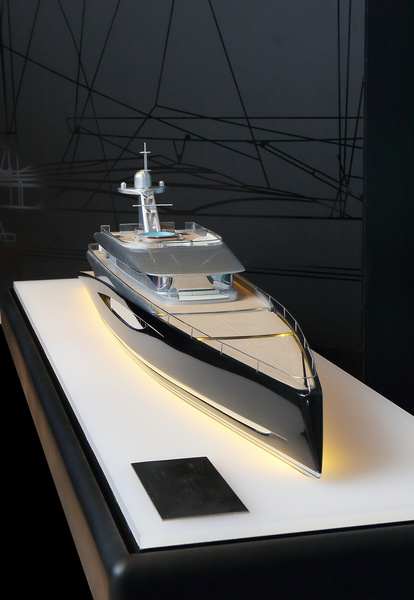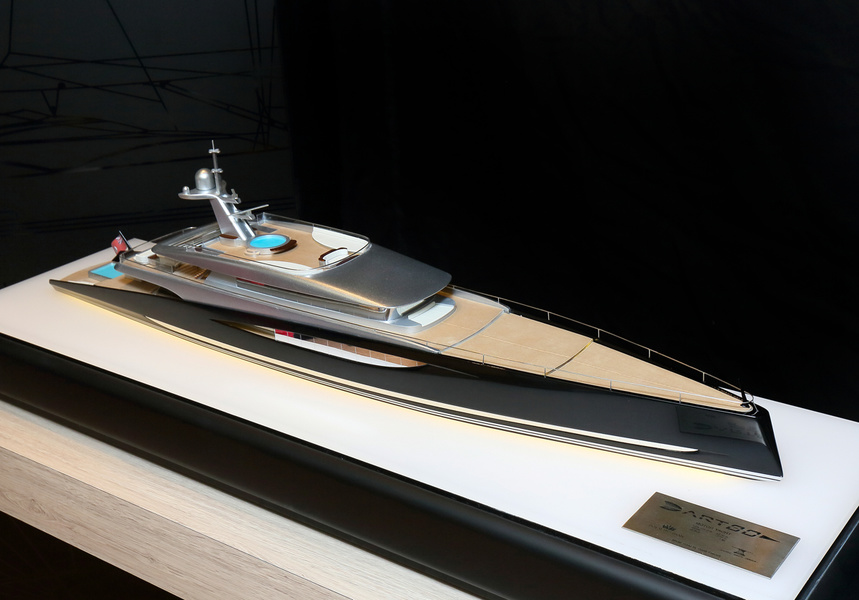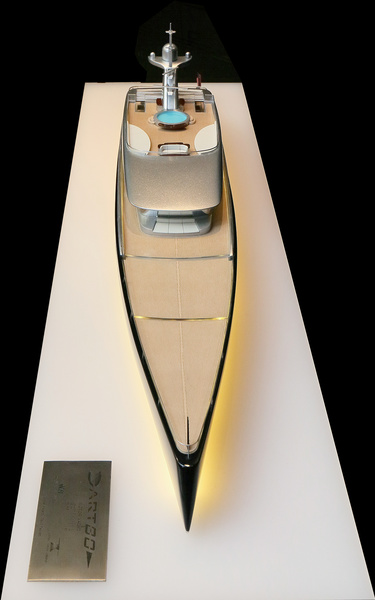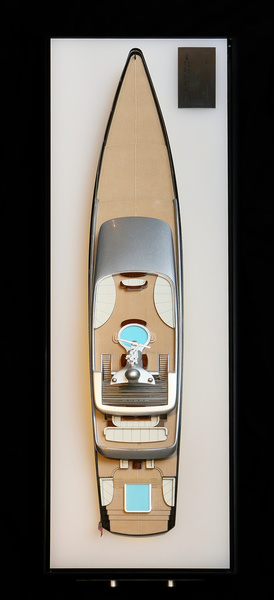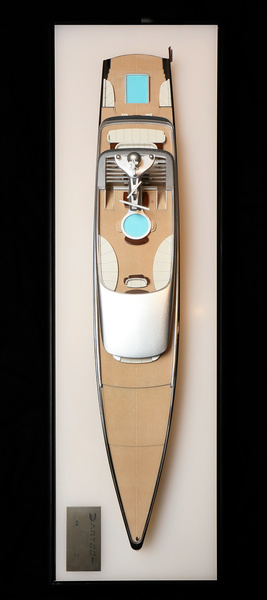 It has a terrace with a fresh water pool. The folding balconies allow you to enjoy the views around.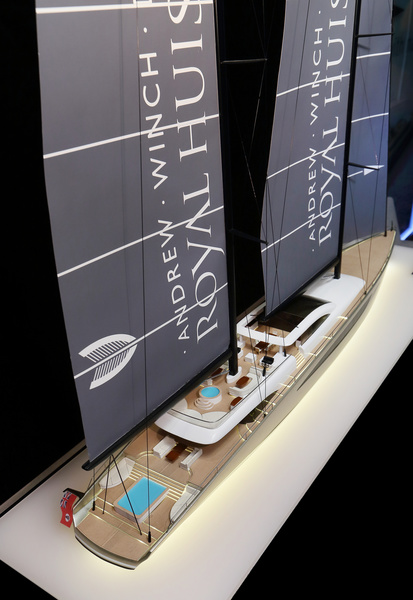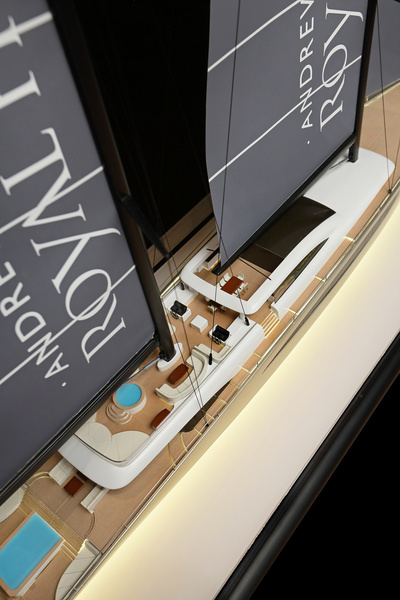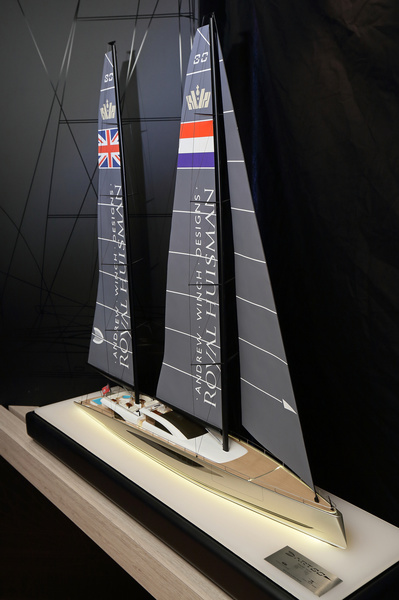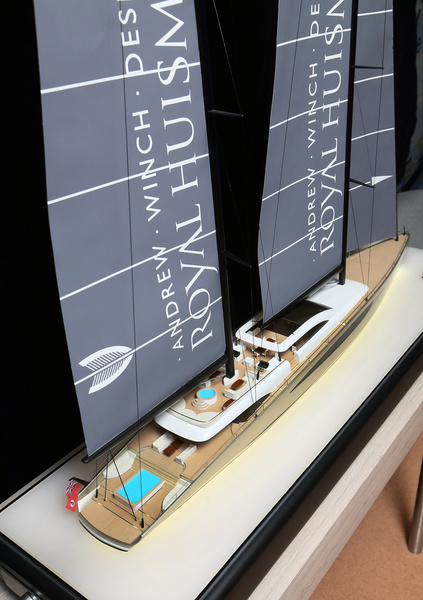 There are oval sun loungers, a Jacuzzi and a couple of round tables, a spacious dining area in the Deck Saloon with sliding windows.

On the motorboat, a spiral staircase connects the main and upper decks, where a spacious outdoor salon is located. There is also a lounge area, Jacuzzi and bar on this deck. On the lower deck there is a cinema, beach club, spa, gymnasium connected to the aft terrace and pool by a small staircase.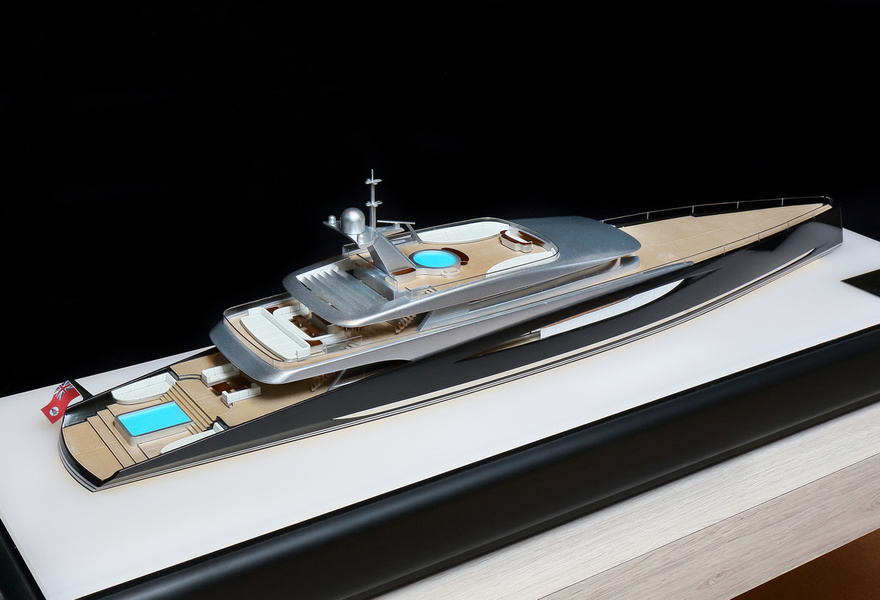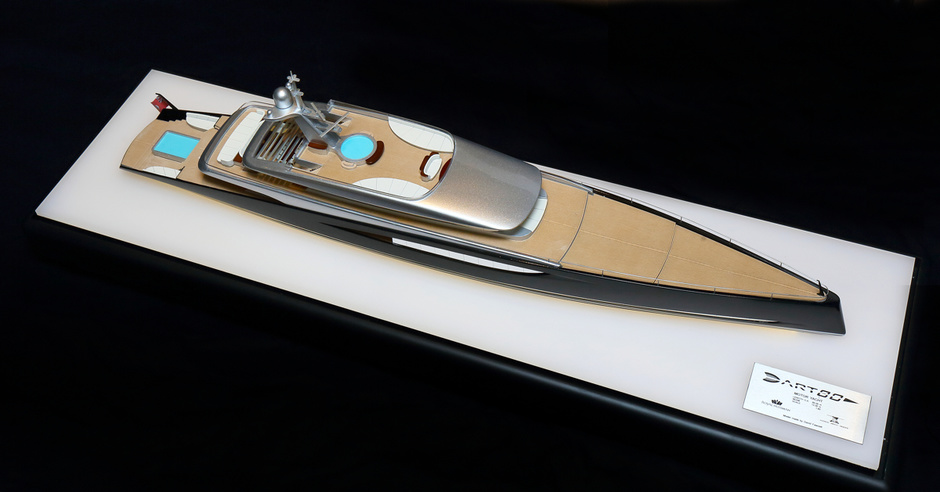 Yachts are positioned as «close to the ocean», but this rather refers to hull lines and open spaces where connection and closeness to nature are essential. Otherwise, the Dart80 is a work of engineering art.