ItBoat breaks the cover and tells us what kind of vessels used to transport tourists and now carry the property of sheikhs and oligarchs, used to tow, stab and pave the way in ice, and now storm the rating of the most luxurious megayachts in the world.


1. Alexander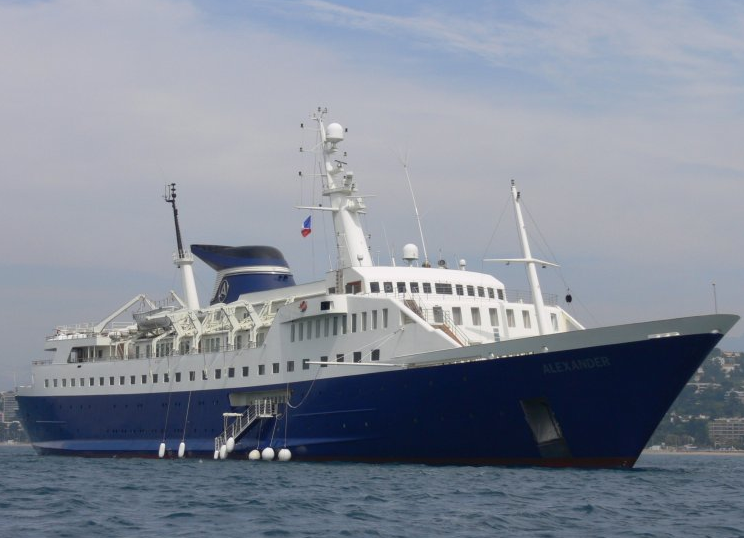 Length: 121.95 meters
Shipyard: Lubecker Flender Werke
Year of construction: 1965

During the first twenty years of his life «Alexander» was majored by Regina Maris, during these years she served as a cruise liner. However, in 1985-1987 she was converted into a private yacht.
2. Turama.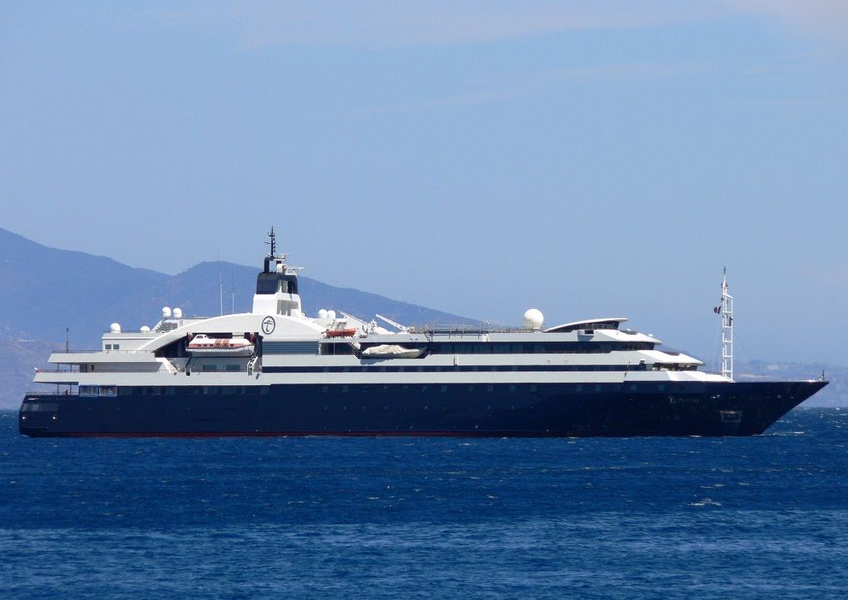 Length: 116.41 meters
Shipyard: Rauma Shipyard
Year of construction: 1990

The passenger vessel created by Rauma Shipyard in Finland has now become a charter yacht. Turama welcomes up to 70 guests on board. The pleasure of renting her for a week costs € 630,000.
3. Christina O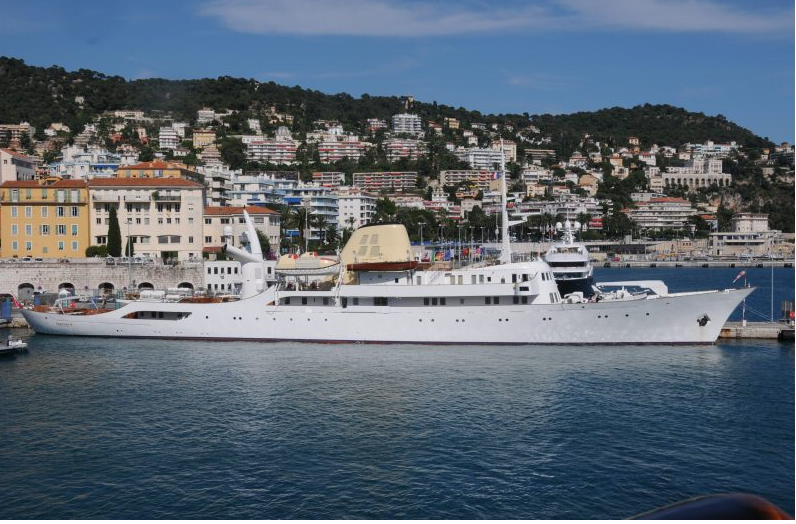 Length - 99,15 m
Shipyard - Canadian Vickers
Year of construction - 1943

The legendary yacht, owned by the friends of Greek billionaire Aristotle Onassis, started out as a Canadian watchdog frigate and held the anti-submarine defense during the Second World War. Aristotle bought her back in 1954 for a ridiculous $34,000 and spent millions to turn her into a superyacht for cruises and parties.


4. Dubawi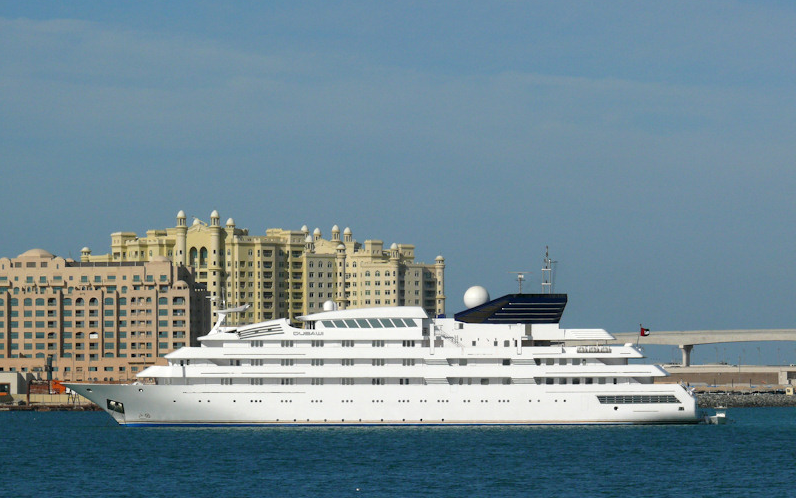 Length - 90.6 m
Shipyard - Cantiere Navale Ferrari S.p.a.
Year of construction - 1989


In 1989 another 90-meter cruise liner was born. In 2007 the Platinum Yachts shipyard in Dubai converted it into a luxury private yacht.



5. Lauren L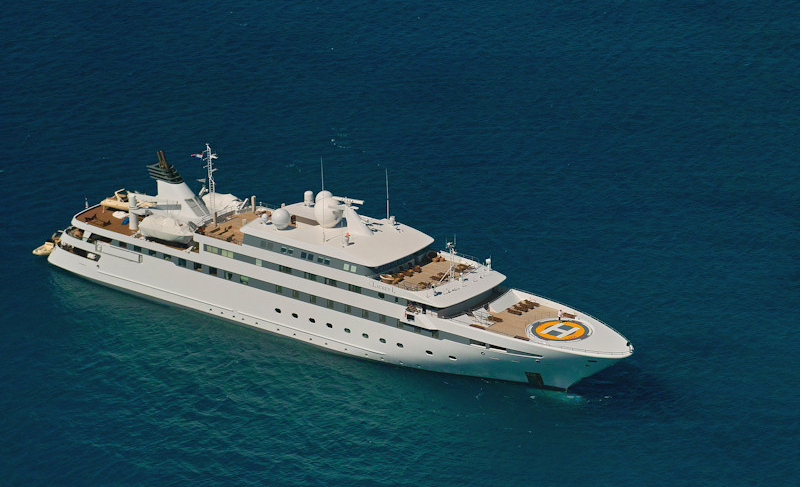 Length - 90 m
The shipyard is Cassens-Werft.
Year of construction - 2002


In 2008, Liveras Yachts bought an unremarkable cruise liner and made a modern charter yacht from it.



6. Arctic P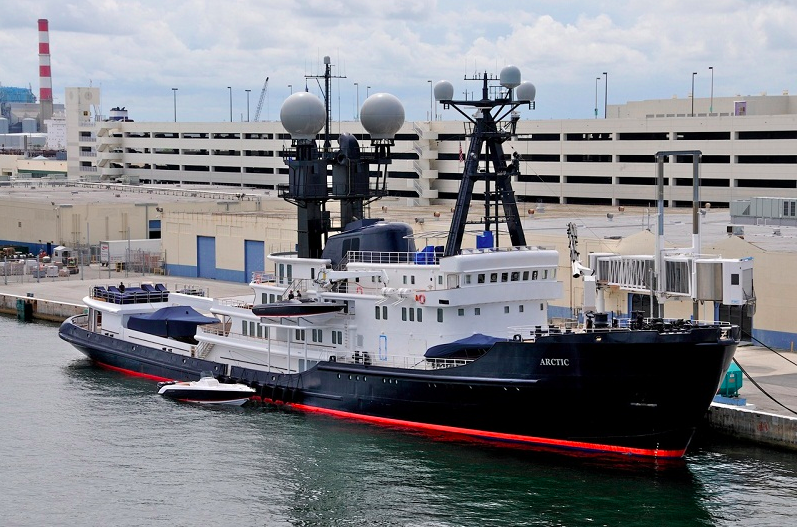 Length - 87.58 m
Shipyard - Schichau Unterweser AG
Year of construction - 1969

One of the largest private yachts, Arctic P, is by origin an icebreaker.


7. O'Mega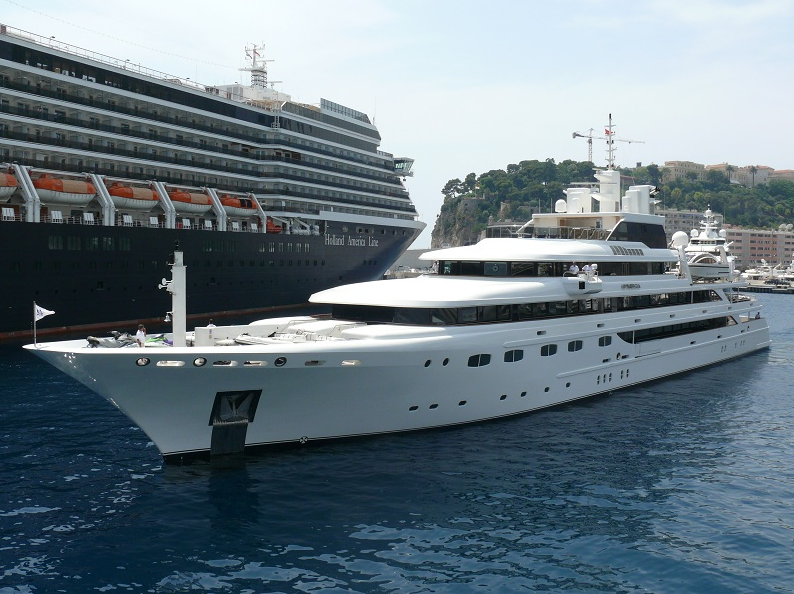 Length - 82.5 m
Shipyard - Mitsubishi Heavy Industries Ltd.
The year it was built was 1987.


In 2002-2003 the Greek designers of Vafiadis transformed a small Japanese liner. The case took place in China, at the Guangzhou shipyard. It's a true story of friendship between nations.



8. Bart Roberts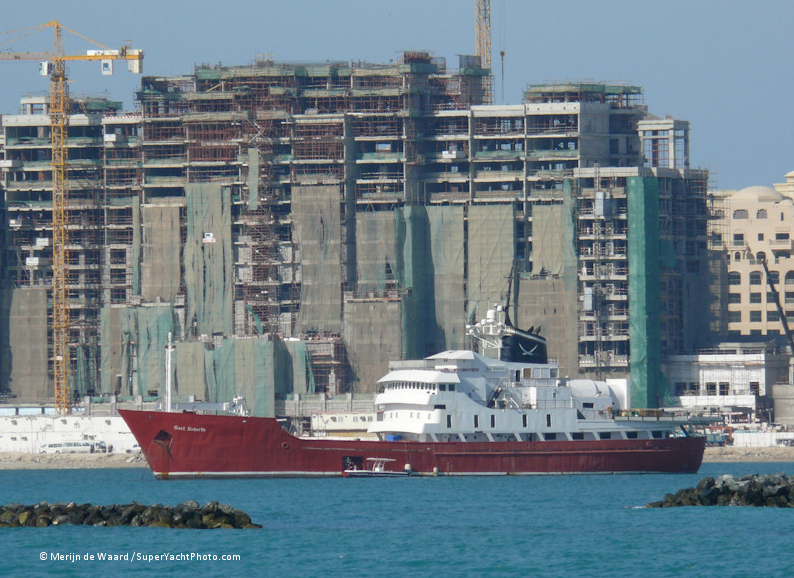 Length - 80.77 m
Shipyard - Canadian Vickers
Year of construction - 1963

The second redesigned Canadian Vickers on our list. Originally Bart Roberts was operated as an icebreaker and a supply vessel. It was only in 2001-2002 that his destiny changed abruptly, serving as an expedition superyacht for his new owners.


9. Lone Ranger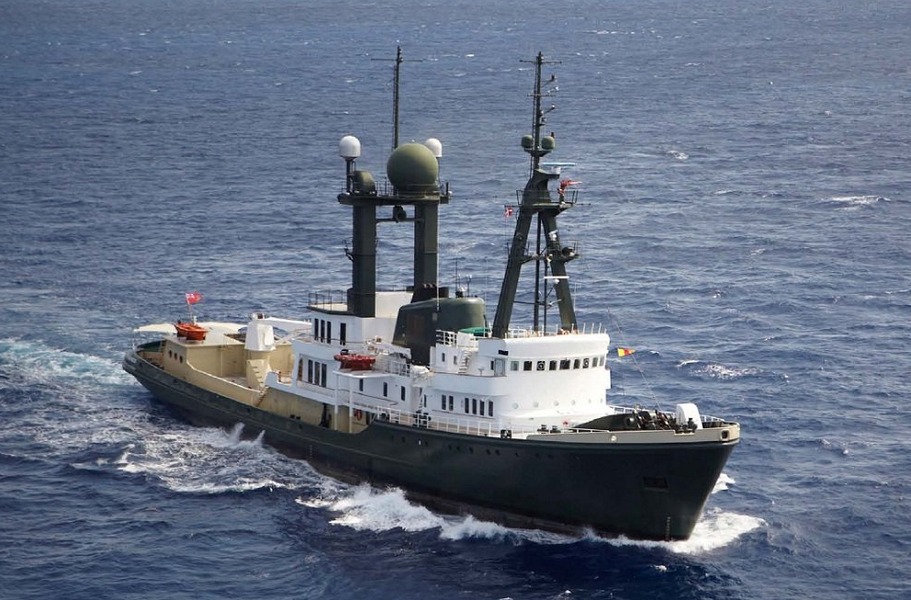 Length - 77.4 m
Shipyard - Schichau Unterweser AG
Year of construction - 1973

In fact, the impressive Lone Ranger expedition vessel is a sea tugboat. For twenty years, since 1973, it has been hauling oil platforms, floating docks, rescue ships, including tankers and cargo ships. Let's assume the «Lone Ranger» got a well-deserved vacation.