In 2013 the Canados shipyard has announced the creation of a new brand, Oceanic Yachts. Under this brand, so-called «pocket» explorers, relatively small (90 to 140 feet) expedition yachts will be launched. All «Oceanic Yachts» have good navigability and are designed for good «luggage» made of water toys. Oceanic Yachts' owners are promised an impressive range and low fuel consumption on an economical cruise. The yachts can be equipped with a hybrid propulsion system. All hulls in the range are designed by Arrabito Naval Architects.
The idea and implementation proved to be attractive and in January 2014 the shipyard announced the first client to choose the younger model, Oceanic Yachts 90 (27.8 m). The second purchase became known in February - this time the older, 140-foot model "left".
According to the schedule, the Oceanic Yachts 90 will reach its owner in June 2014. What's so special about this «pocket» explorer from Canados?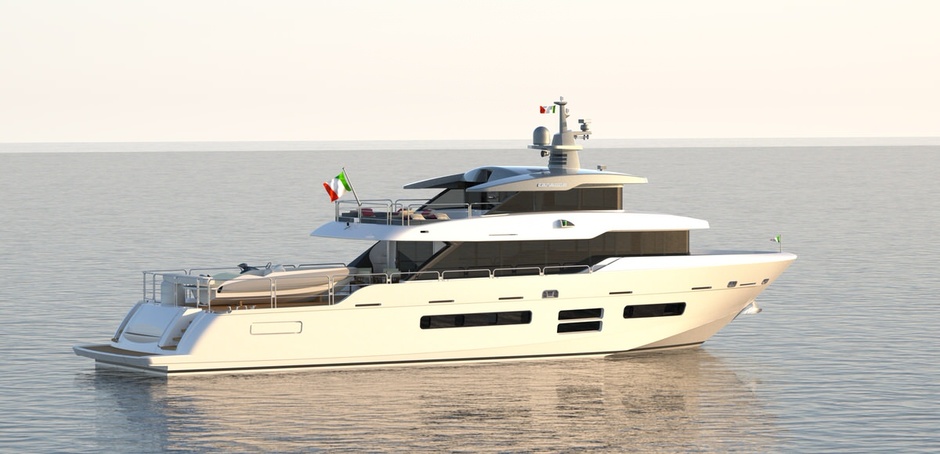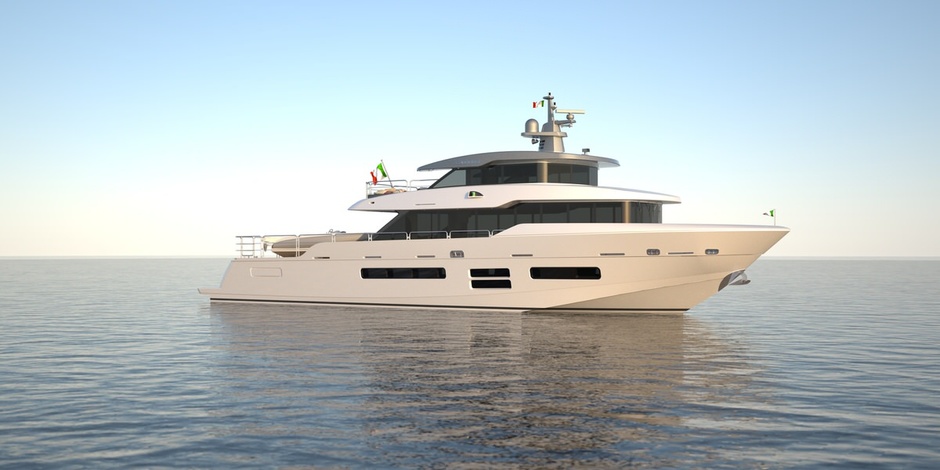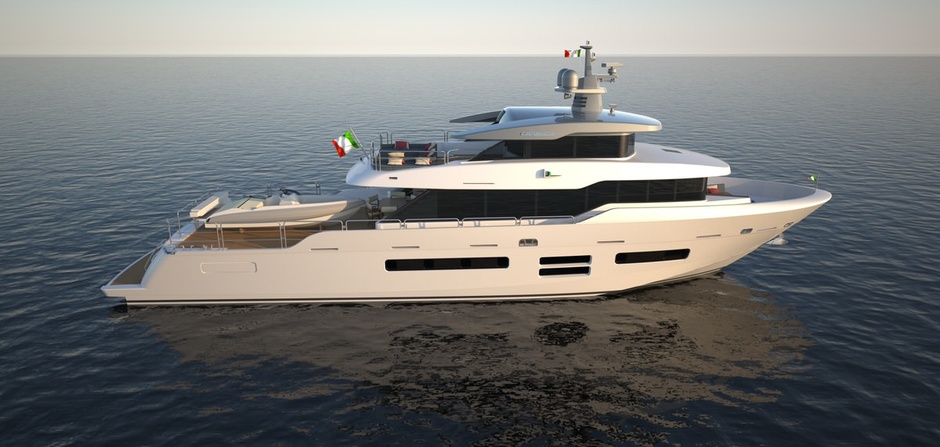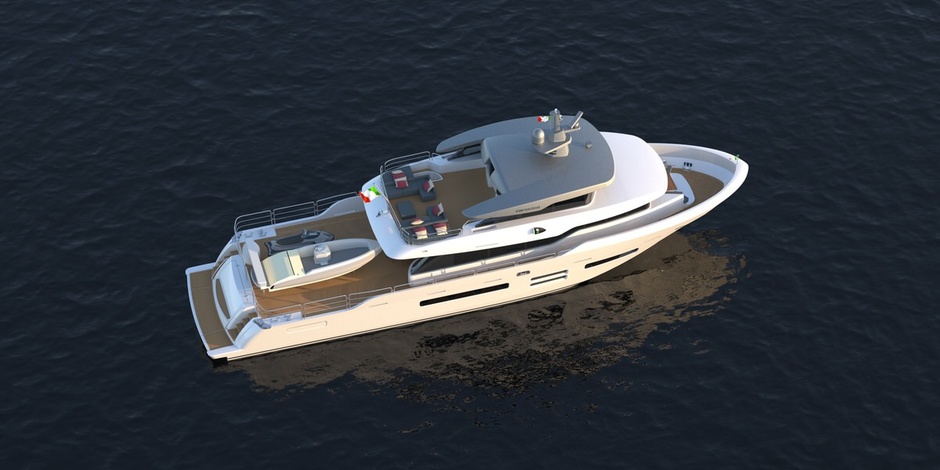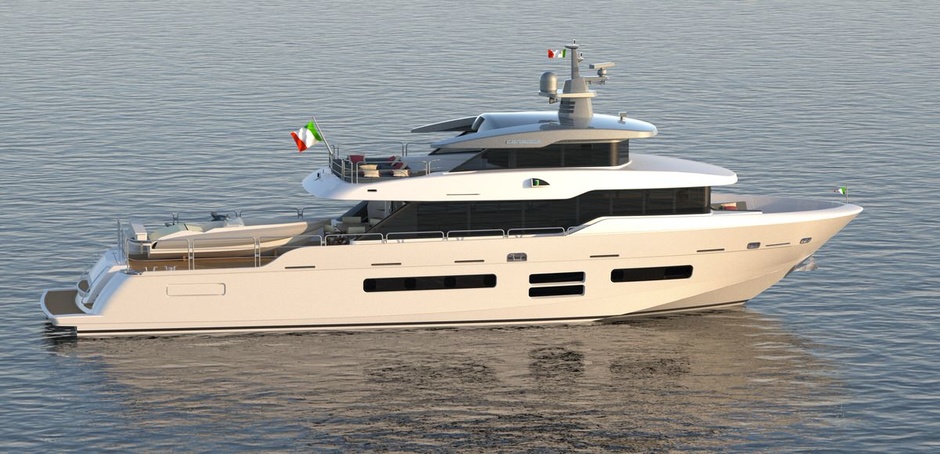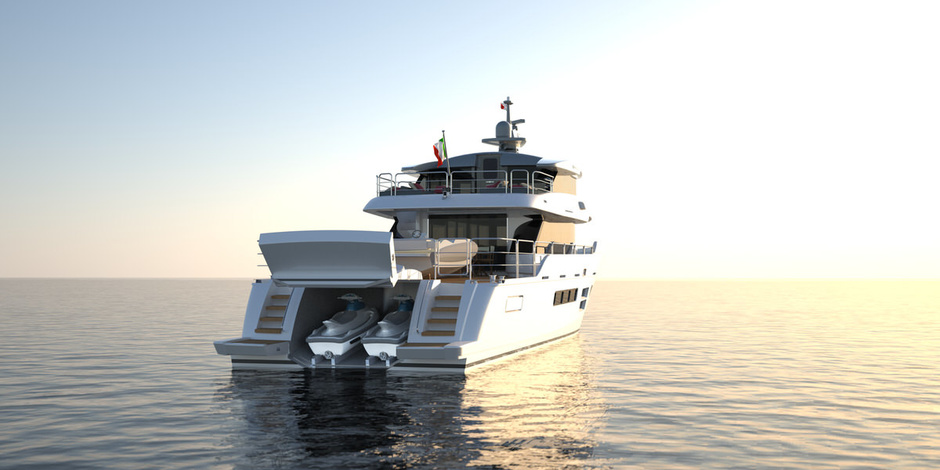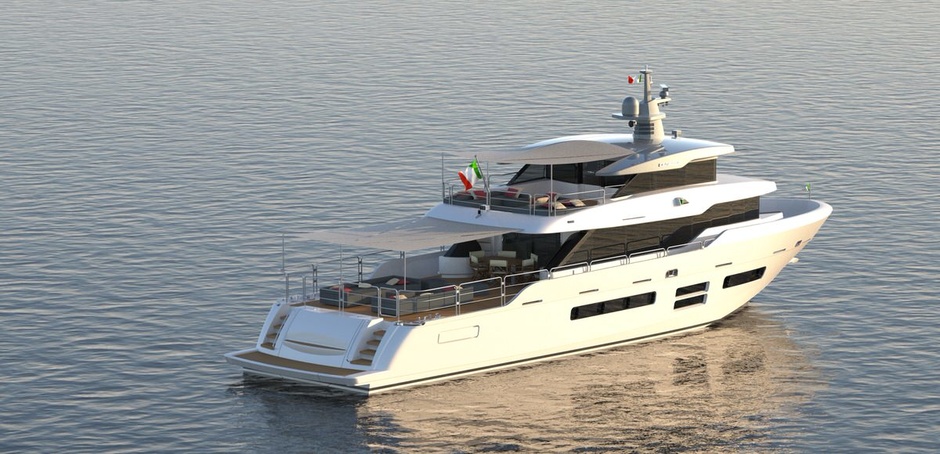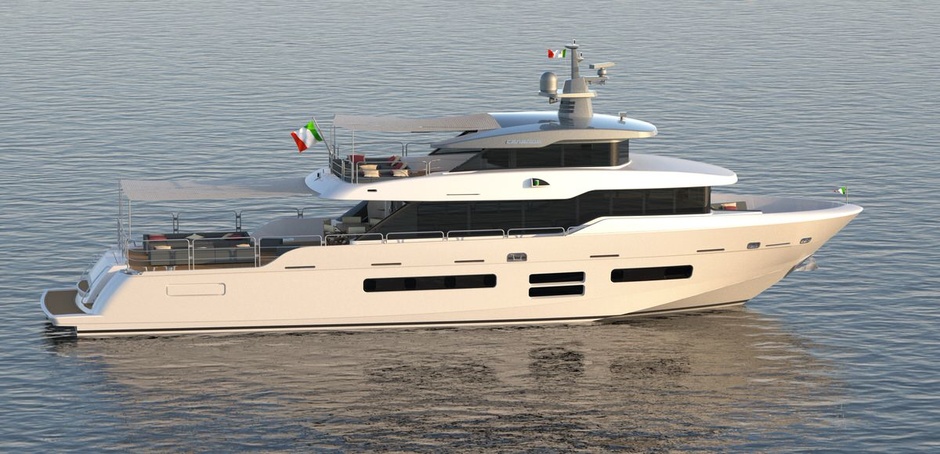 The master suite with a terrace is located on the upper deck. Three cabins are on the lower deck, one of them is VIP. Several types of wood are used in the interiors: moraine oak, ebony, wenge, lacquered wood, floors covered with bamboo. From water toys on board there is a 6.5-meter tender and two scooters. This STS version is equipped with two Caterpillar engines (1925 «horses»). The yacht is expected to show a cruising speed of 23 knots (range - 450 nautical miles) and a maximum of 27.5 knots.
The yacht will be available live this year at the Cannes Autumn Boat Show.