The other day, the China Rendez-Vouz exhibition ended on the Chinese island of Hainan. We have repeatedly covered it on the pages of itBoat - as if this is a celebration of life, yachts have always had a place of honor, and yacht builders who have certain hopes for the growing Asian market are trying to be represented here with dignity. The latest news from Celestial Empire is reported by our special shipyard, Ilona Shchukina.
It would seem that the exhibition China Rendez-Vouz with glamour lived to its fifth anniversary, we should be glad. The last two years turned out to be quite «full»time for her. Despite that, the anniversary came out ambiguous. Many participants were disappointed with the organization of the event and the audience that came to it.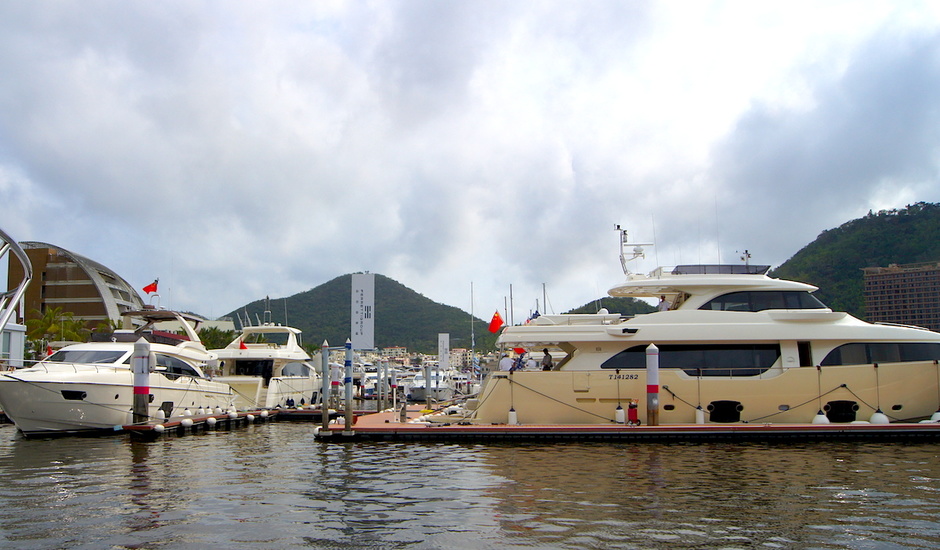 It all started with the organizers of China Rendez-Vouz fighting last year, resulting in two «rendezvous». The millionaire»«fair held at Visun Royal Yacht Club has lost its luster and its status as an exclusive event. In fact, China Rendez-Vouz has become an ordinary yacht show with only a little more yachts on it than on similar Chinese exhibitions.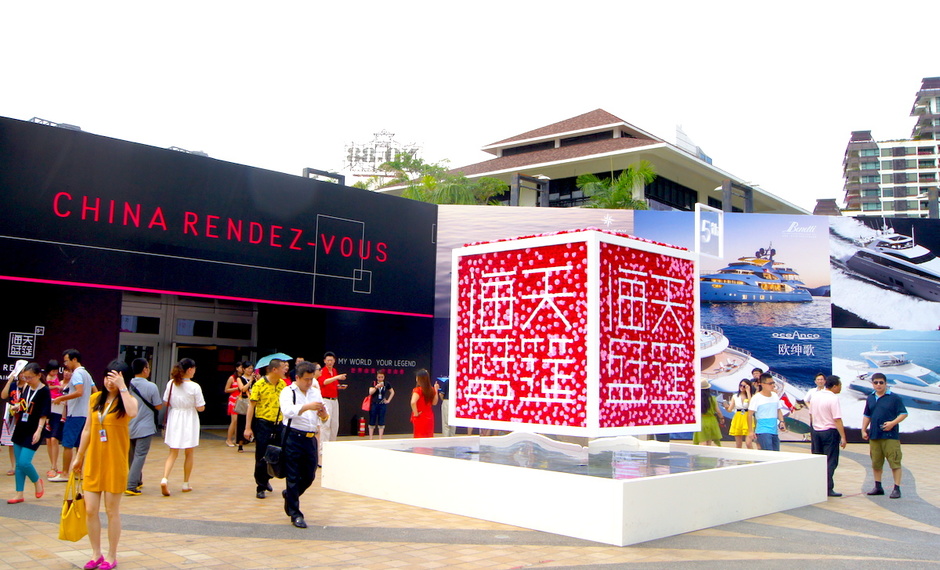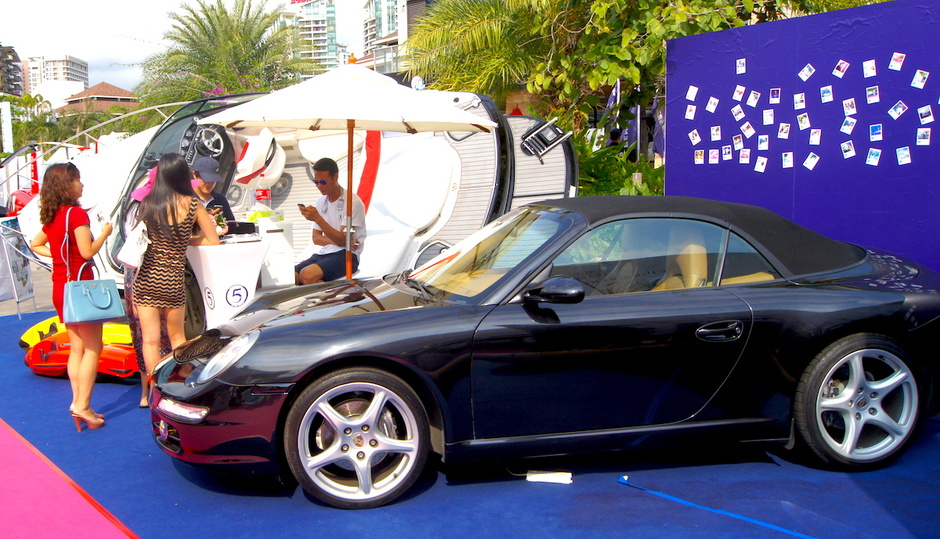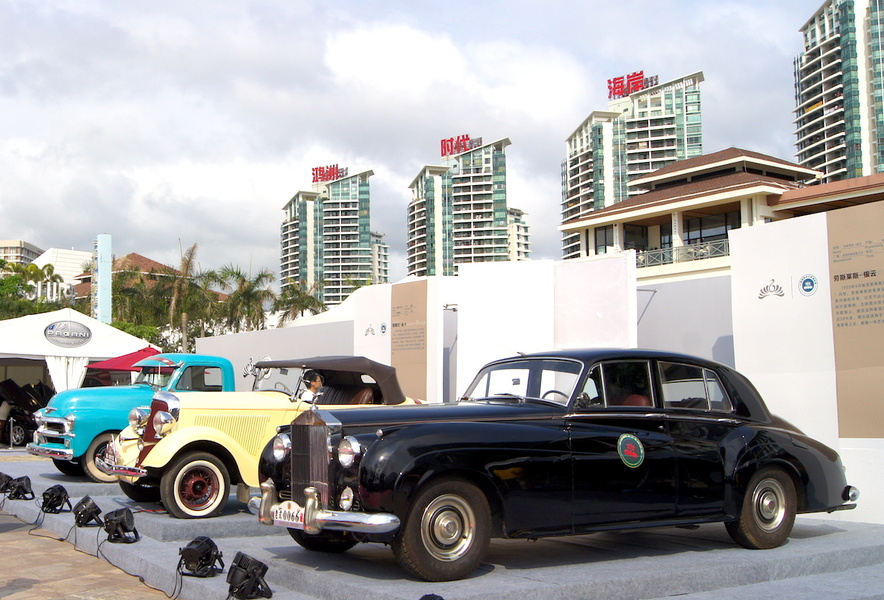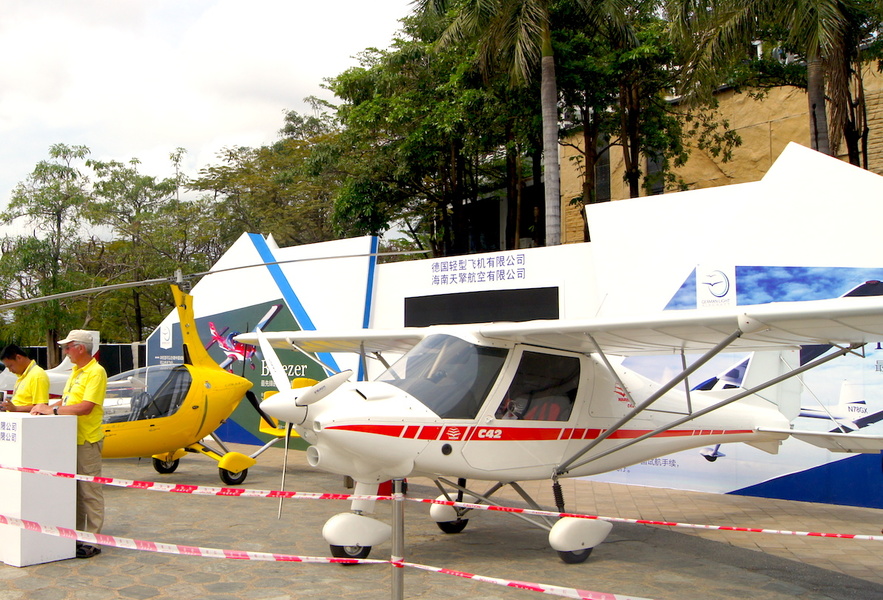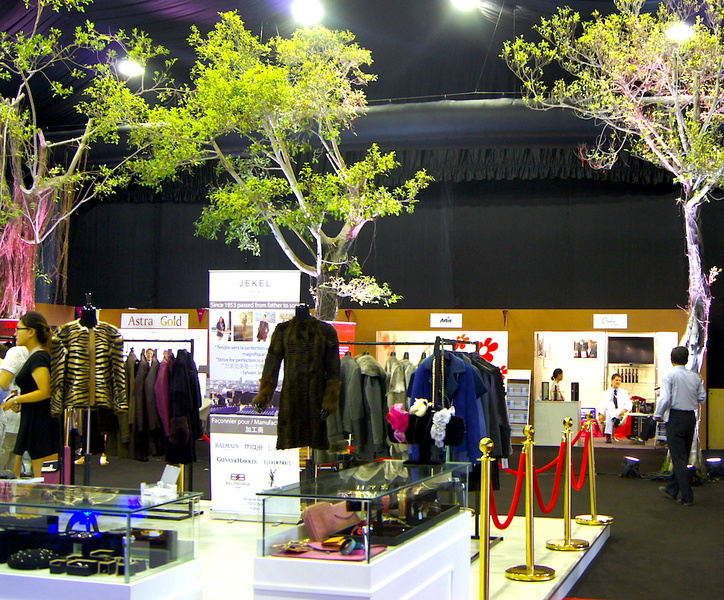 There was no exposition of fashion brands (Channel, Luis Vuitonn, Lacoste and Chopboard), nor a wide range of premium alcohol presented last year.
In terms of the number of booths, the exhibition has been reduced by almost one and a half times.
As for visitors, 70% of the audience consisted of tourists and local people who did not spare 50 euros to walk around the exhibition day. The remaining 30% were people who came here purposefully, by invitation.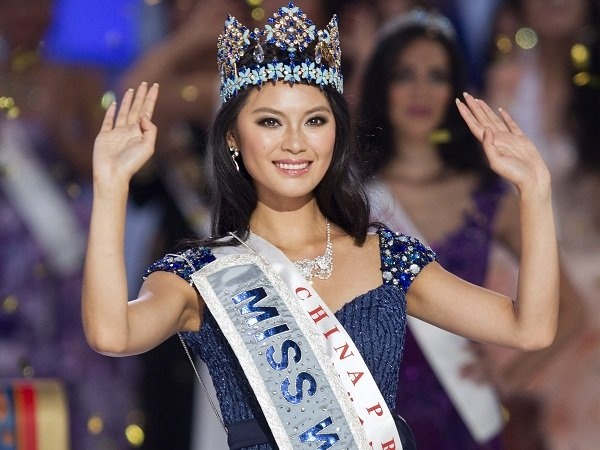 The yachting segment, on the contrary, was very diverse. The Ferretti Group presented seven boat models, three of which were first shown in China. One of the novelties, the Ferretti 960, was designed specifically for the Asian market. Ferretti performed well last year in China, doubling its sales.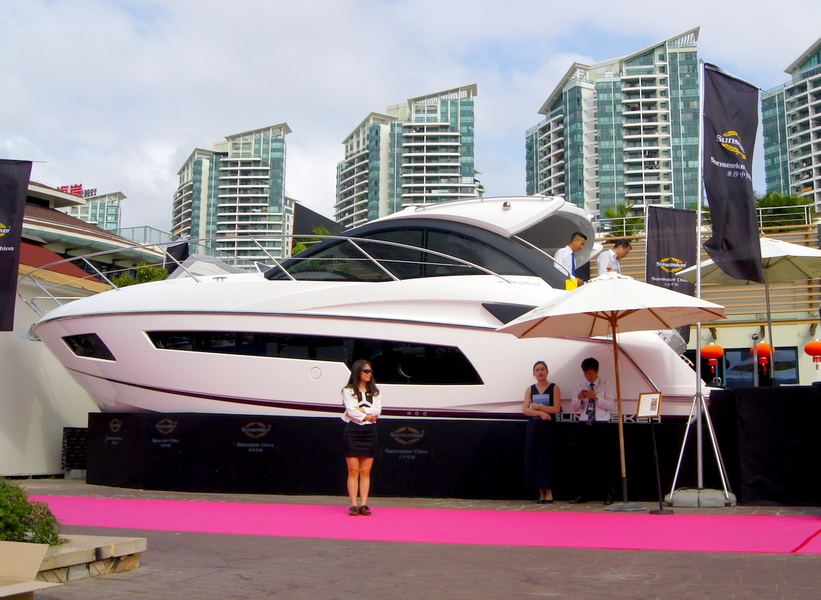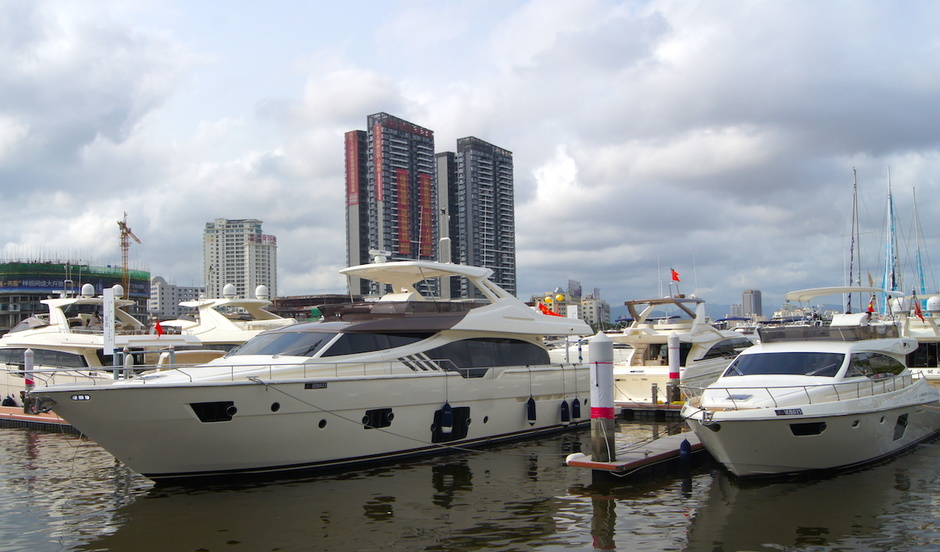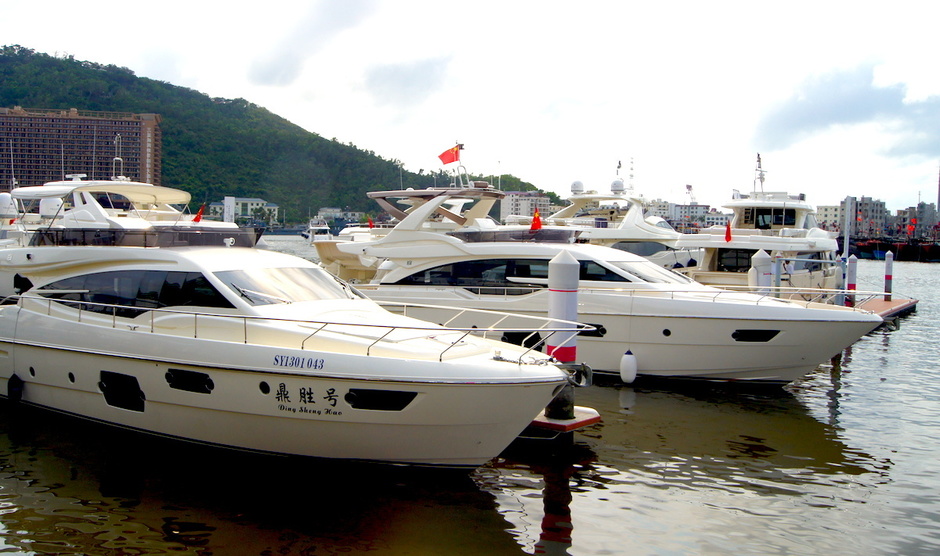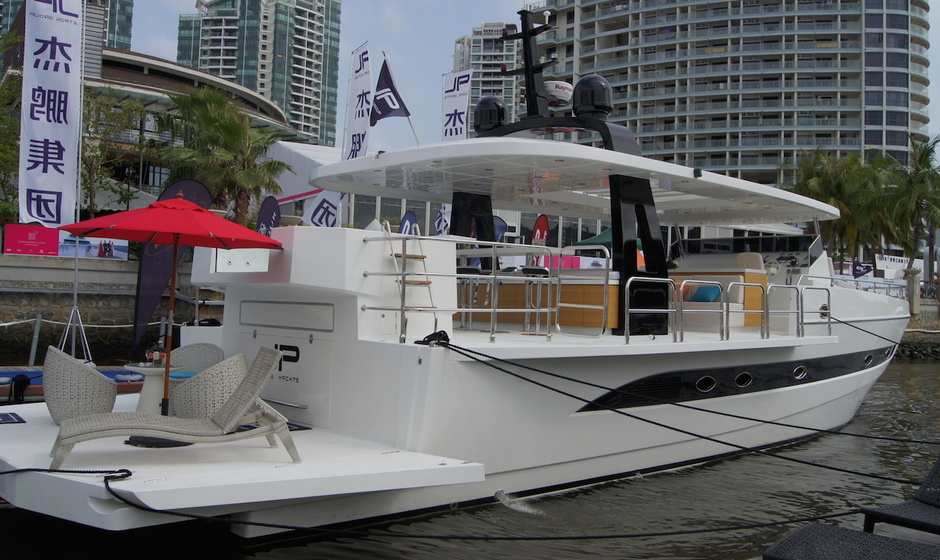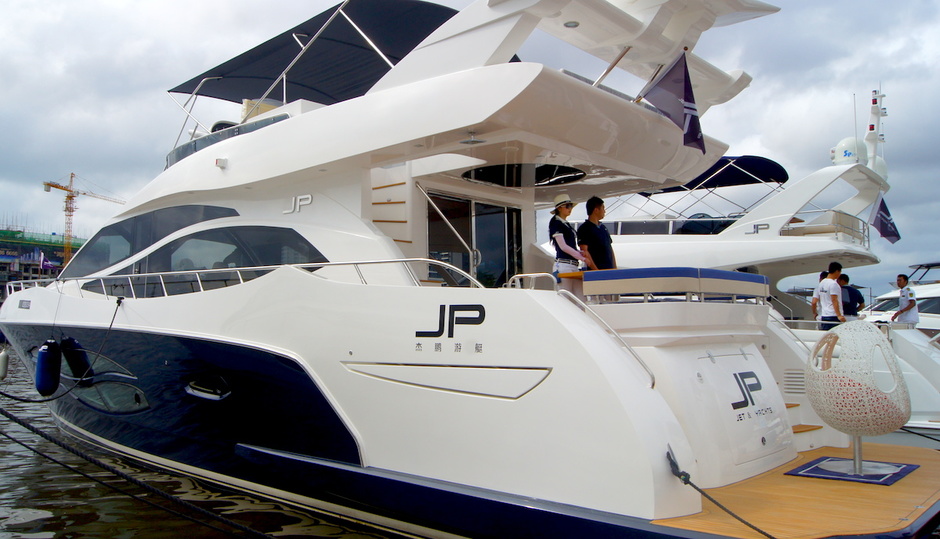 The British Sunseeker, which became Chinese last year, was disappointed.
Now» she's only shown one boat on «her property - and that one on the ground.
But she had the main banquet party on the first day.
Apparently, Sunseeker has prepared the main blow for September, when the exhibition in Dalian will take place. It will be hosted by the current owner of the Dalian Wanda Group shipyard together with the second (former) organizer.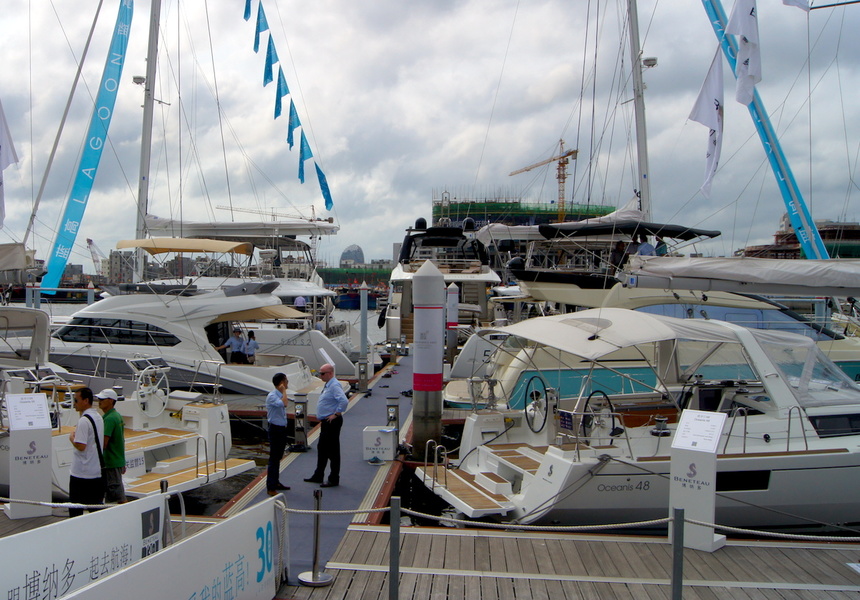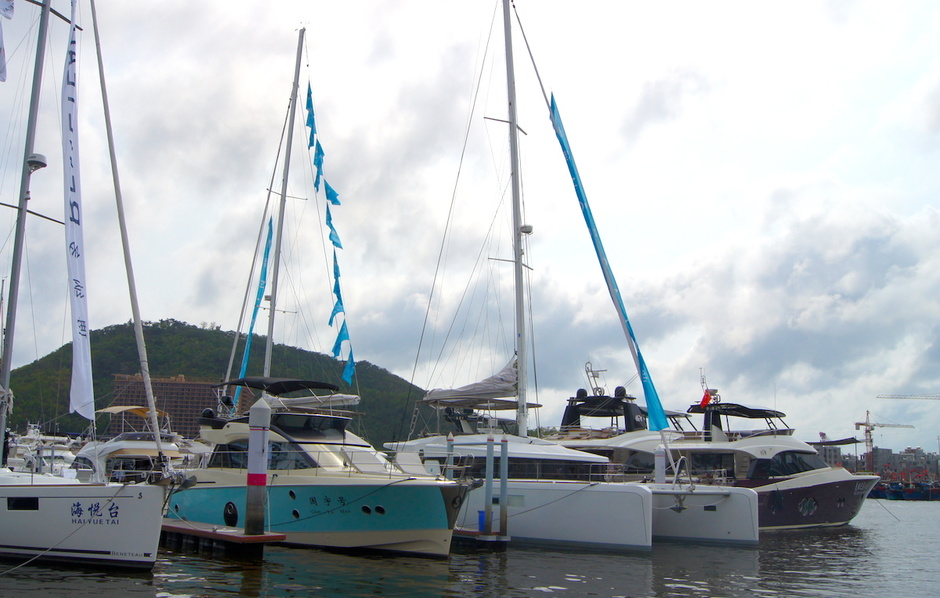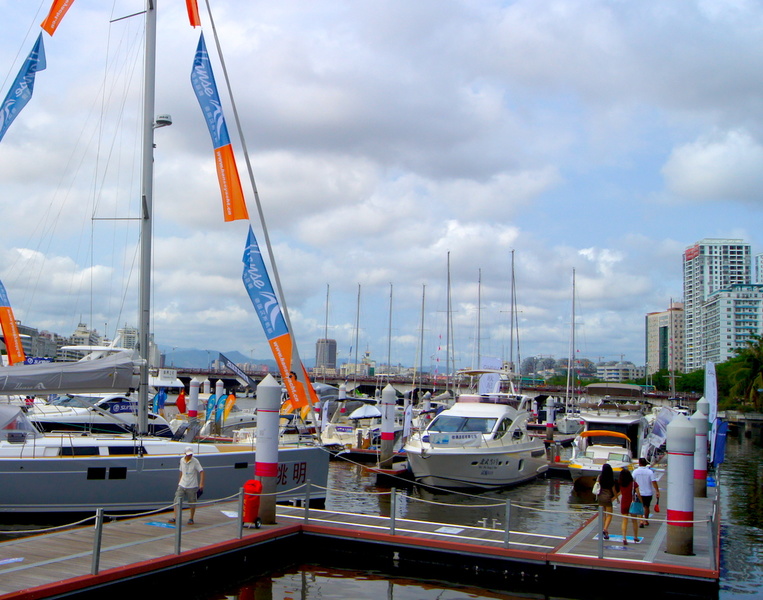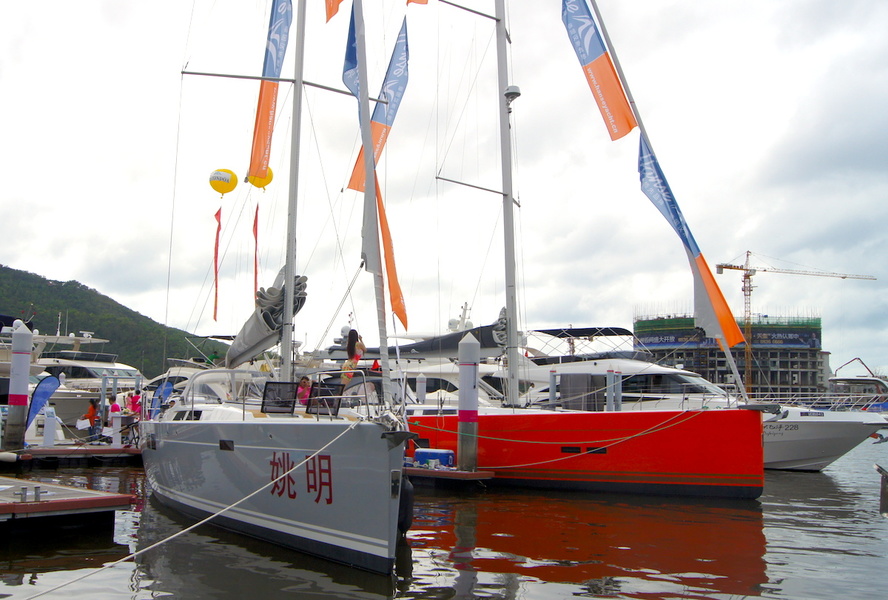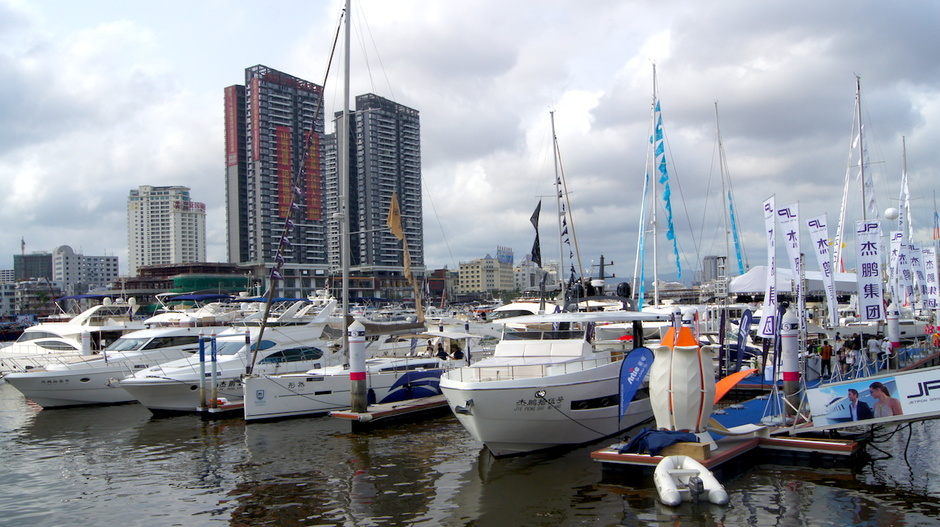 The Beneteau and Lagoon brands successfully celebrated their 130th anniversary with a bustling party in the French style - the next morning they signed five yacht sales contracts. The Polish shipyard Sunreef was very well distinguished. During the four-day show she managed to sell two catamarans to completely new clients.
The leaders among American motor boats are Chris Sraft and Brunswick Group. But in general, the truth of life is this - local buyers prefer European brands.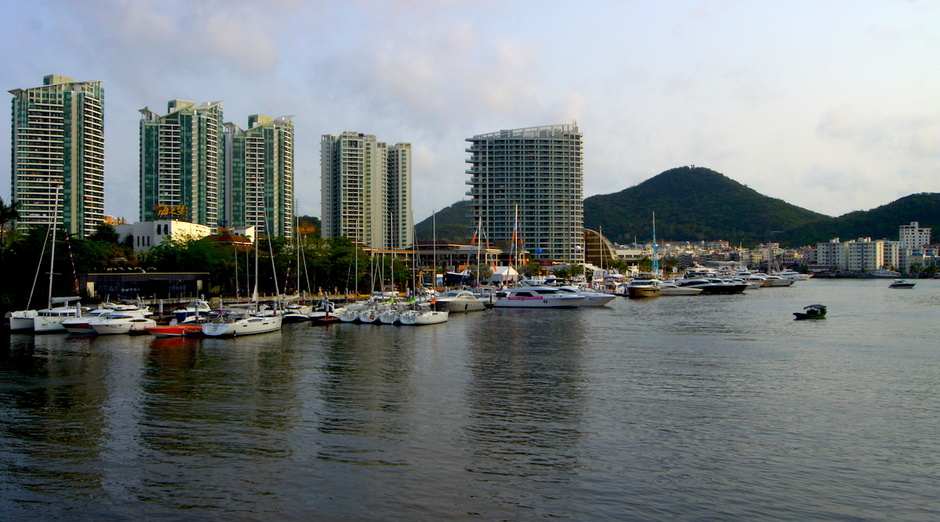 During the exhibition, we interviewed several exhibitors, but about this next time. Follow the updates!