In 2013, McConaghy Boats launched the 140-foot Adastra trimaran. More like a Star Wars starship, she won several prizes at the prestigious ShowBoats Design Awards in Monaco. One of the awards was the original technical solution: the yacht could be operated from a distance of up to 50 meters using an iPad tablet. So far this is an isolated case, but it shows the trend - mobile devices have not only taken over the PC market and the Internet, they have become part of yachting life.
Even if you are not a mega yacht owner, with the help of an extensive range of mobile applications you can make managing your boat comfortable and safe by using your iPad or Android device as a navigator, compass, weather station and much more. We have chosen three navigation apps that are worth paying attention to.
Navionics

Navionics maps are some of the most popular vector maps used in traditional chartplotters. The application of the same name allows you to use these maps on your mobile device for navigation and route construction. Navionics has a decent level of detail. The map is scaled with a classic two-finger movement. The scale is enough to explore the parking spaces in the marina that you like.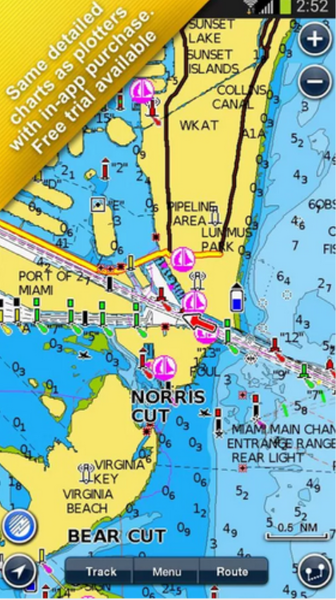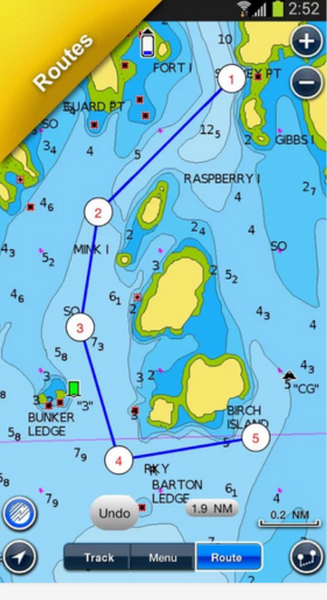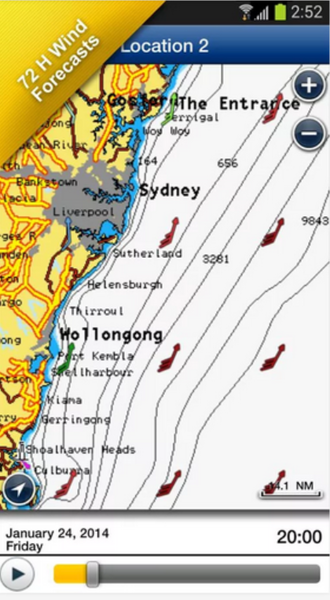 With the app, you can track and save your current route or create a new one, with parking points marked, and share it with your contacts via email or Facebook.
A handy feature is the ability to add your own notes and new objects to maps.
This allowed «Navionix» to collect a decent database, which is constantly updated, would be the Internet. However, all changes on the conscience of users, Navionics does not moderate the information, and confusion in this case is inevitable. For example, there are dozens of names of one marina with different spelling or errors in its location. There is no sample in the search by rating, by feedback or by the services provided.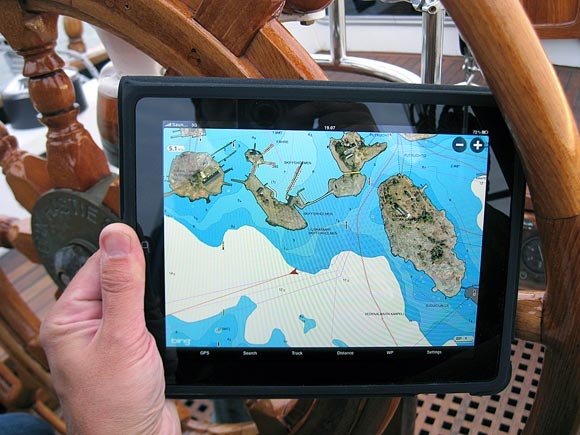 In addition to custom notes, the application shows weather reports, wind directions and a tidal map. Weather service is implemented quite well, but its data are not always enough. On the other hand, there are some highly specialized utilities for weather affairs.
Navionics is a paid application. Its cost ranges from 300 to 2600 rubles, depending on the selected region.
Positive thing: buying a card, you get constant updates throughout the use.
Download for iOS, Android and
Windows 8.
Plan2Nav



Plan2Nav is an application based on C-Map vector maps, as well as Navionics often used in traditional chartplotters. Like «Navionics», Plan2Nav allows you to build and save routes. A digital compass is projected onto the map, showing ground speed, course relative to ground, latitude and longitude. Also Plan2Nav shows the weather forecast for a certain area, wind speed and direction, and wave height.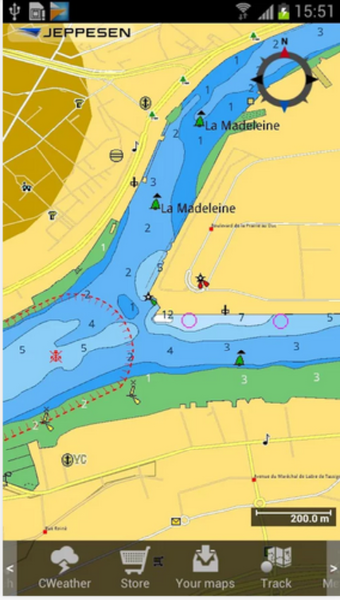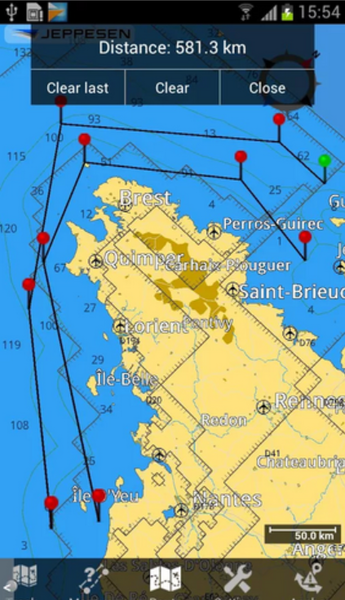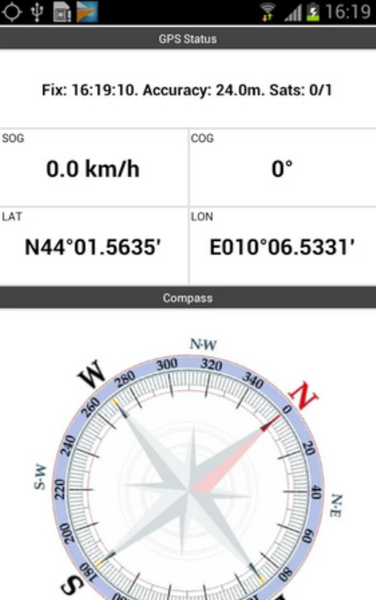 Fans of Navionics and C-Map are arguing irreconcilably about which maps are more accurate.
The truth, as always, lies somewhere in the middle: some regions are better described in C-Map, some in Navionics. Only your own experience can help you make a decision here.
So try it: Navionics has a free trial version of the application, and Plan2Nav is basically free and comes with a world map. Vector maps for individual regions will have to be downloaded additionally. Their prices range from $19.99 to $37.99.
At the same time you will appreciate the convenience of the application interface. Some people don't like Plan2nav's interface (it's really more complicated): small uncomfortable icons and intuitive controls that take a long time to get the application to work properly.
iNavX
According to Practical Sailor magazine, this is one of the best navigation apps for iPad
(but also the most expensive). «I use iNavX all the time, get great individual support and recommend it for any cruise boat»," writes cruisersforum.com.
At $50, iNavX comes without cards. They need to be downloaded separately. The appendix works both with raster cards (in particular, with free NOAA with full coverage of the USA), and with vector cards (with the same Navionics), thus solving an eternal argument of users of GPS navigation that it is better - a raster or a vector. Vector maps will have to be purchased through your account at X-Traverse.com.

The iNavX interface is very similar to the classic offline chartplotter - it's intuitive and simple.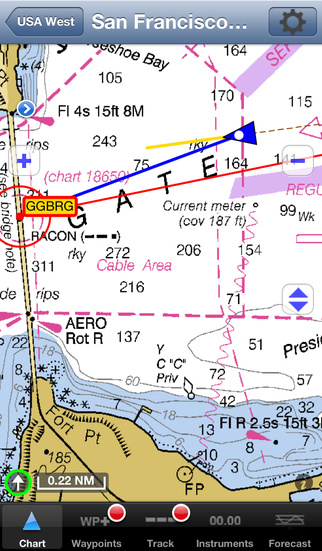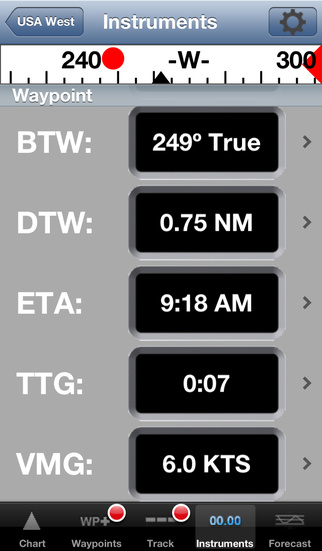 One of the key features of iNavX is the ability to display data from various measurement devices on the boat (sensors, weather vane, anemometers). In order for the program to recognize this information, the data must be converted into text communication protocol messages from the marine equipment NMEA 0183 and then transmitted via Wi-Fi.
There are
many ways to convert data, such as using the MacENC software installed on your laptop or special equipment
(iMux from Brookhouse). You can also connect your iPad, iPhone or iPod to AIS in the same way.
Download for iOS