In this text we will talk about yachtie (pronounced yot-tee) - professionals who service and manage a luxury yacht. These yachtsmen are doomed to keep secrets and sometimes listen to the idiotic wishes of the owners of the most expensive boats in the world. They are the only people on board with the experience and patience to provide five-star service on the open sea.
If you have been working at yachtie for a long time, you should probably stop and do something else. How do you recognize the right moment to leave the industry? There are twenty good signs that you are tired of dream»«work.
1. Delivering roses for your boss's mistress by helicopter does not shock you one bit.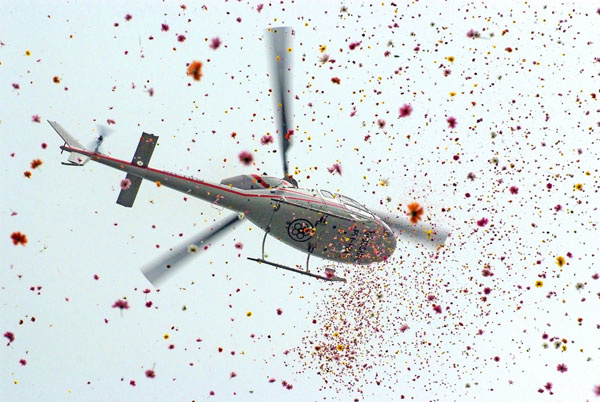 2. Your family and friends still think you work on a cruise ship...
Every time you try to explain to them what you really do, it all comes down to the same question: «Oh, so it's like a cruise ship, right?» Hell, no! But there's no strength or desire to explain again, so you're silently agreeing.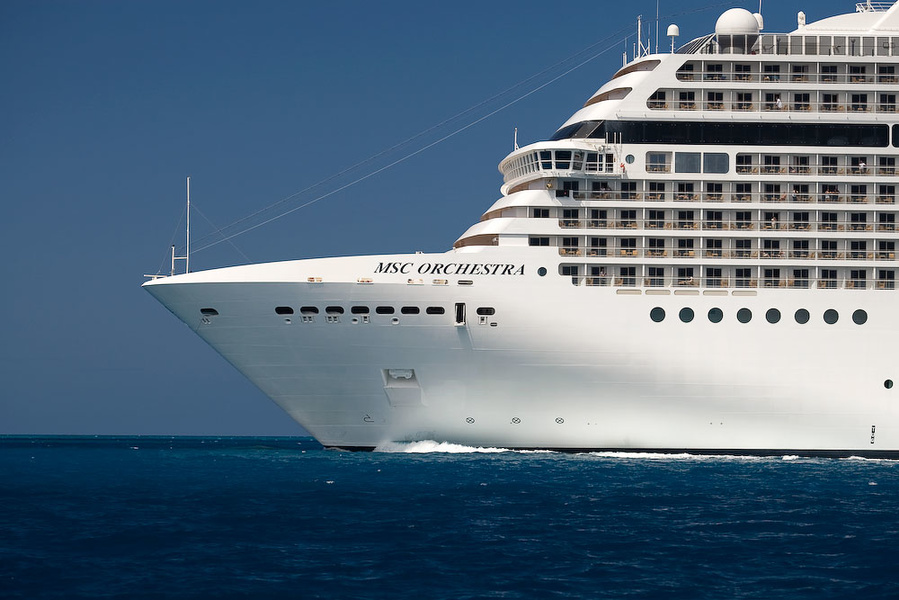 3. You notice fingerprints everywhere...
Superyacht owners start a panic attack when they see a speck of dust on the polished surface of their favorite multi-million dollar brainchild. So you have trained your eye to notice any spot from a few meters away. Now even on land, when you see a dusty corner, your hands are involuntarily reaching for Mr. Muscle.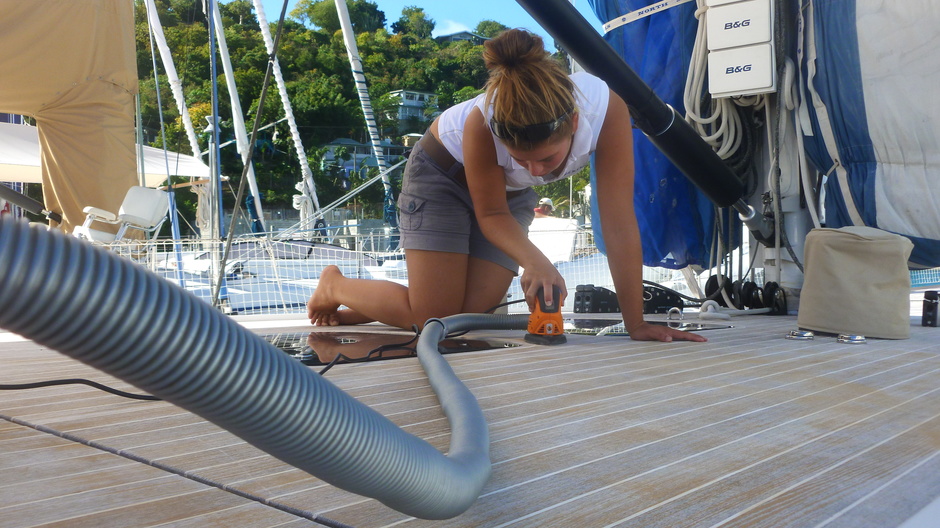 4. You have the «owner»
You literally live on a superyacht, and the person you work for is often called your «owner». For people who aren't close to the yachting industry, it sounds like slavery. Yachties who work for tyrants will agree with them.
5. At home on land, you have a galley and latrine.
When you ask a friend to sit in the stern door on the port side of your car, that means it's time to quit.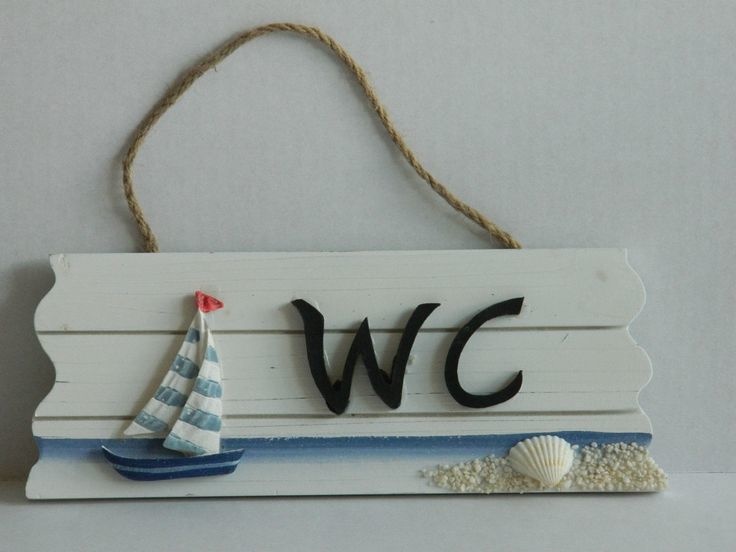 6. Tea time is the happiest time of day.
Working hours stretch like rubber, your back hurts, and your brain is dried by endless polishing of stainless steel and silver. But at 10 and 15 o'clock you lay down your sponges and microfibre cloths and enjoy a 15-minute break with something delicious in the crew quarters. These moments are the only time throughout the day when you are close to bliss.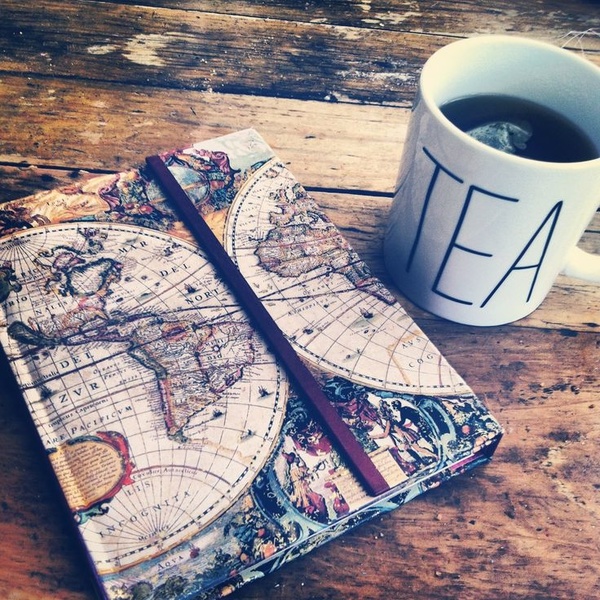 7. You speak a mixture of languages.
Your crew is multi-national: you work with South Africans, Australians, New Zealanders, British, Americans... After a while your English becomes a crazy cocktail of many dialects. Your schoolteacher would be in shock.
8. You've had enough of the South Africans
No racism - you love your South African friends, but the sad truth is that the industry is dominated by hordes of people from that country. They hide in every dock of every marina, occupying every local bar and every cabin company. You love South African friends, but you have already forgotten when the last time you made a good old barbecue for your bros, not «braai» (South African English barbecue) for your «bros» (South Africans abbreviate the word brother/bro to bru).
9. Getting in a boat when you're heavily under the chauffeur is your most valuable skill...
In a few days of rest on shore, you and your team have surveyed all the hot spots. The result is a newly acquired skill of masterfully climbing a shaky trail width in the foot with only one rope as a handrail. Even if you have two eyes in it. It smoothly leads us to 10 points.
10. Your alcohol tolerance is almost like Captain America...
The hero of Marvel comics, as you know, cannot get drunk. You're not exactly a superhero, of course, but to get drunk you have to consume an incredible amount of hot stuff. The ancestral pirate heritage allows you to find a bar within a 20-mile radius, and after a successful charter, you'll be paid $5,000 a weekend. Within five days, you can pour in about 100 litres of rum. That's normal for you.
11. You buy expensive stuff you don't use...
For months at sea, your wallet was dusting under your pillow. When you step on the ground again, you are overwhelmed by an overwhelming desire to spend. On the trail you have a place where you store all the beautiful things you have bought during your sneaking around: surfboards and paddleboards on which you will never have free time, a mountain of clothes that you will never wear because you do not get out of your polo shirts and pants.
12. Your nightmare is an inflatable slide on a yacht...
You have been yachtie so long that this innocent children's entertainment has turned into a disgusting routine job for you, which takes your entire crew a few hours to play the whimsical rich «boy» for five minutes before he gets bored again.

13. You've been spoilt to death...
You're quite capable of rolling hysterics without finding a full set of your favourite toiletries in your locker above the sink.
14. You're the victim of the «Captain-King complex...»
You have developed a submissive way of thinking, which is crucial to working on a yacht. It's like a luxury warship: while the captain drinks his morning coffee in the cabin, the crew lines up and waits for instructions. The only trouble is that when he goes ashore, he becomes just another face in the crowd.
15. You're used to having an engineer around who can fix things...
When you work in a professional crew, there is always an engineer who can fix the toilet and replace the light bulb, a cook who will cook lunch and even a steward who will clean your cabin and iron your underwear. Well, good luck on solid ground, where you'll have to do everything yourself again.
16. You don't remember the last time you were alone...
For those who are not yachtie: Remember all the people you work with every day. They can be nerds, can be annoying and can get on edge. Now imagine that you have to live with them side by side in a small part of a boat, where there is nowhere to hide from each other. Now imagine that you are in the middle of the ocean, and your colleagues are your only company. The principle of «parents do not choose, but you can choose your friends» on the boat does not work.
17. The Bahamas... again??
Poor, poor yachtie. You have to go to the Bahamas for the fifth time in a season, where you'll anchor in another turquoise bay next to a family of dolphins, and you'll be hosting guests for a sunset cruise again. If you're not feeling lucky, it's time to quit.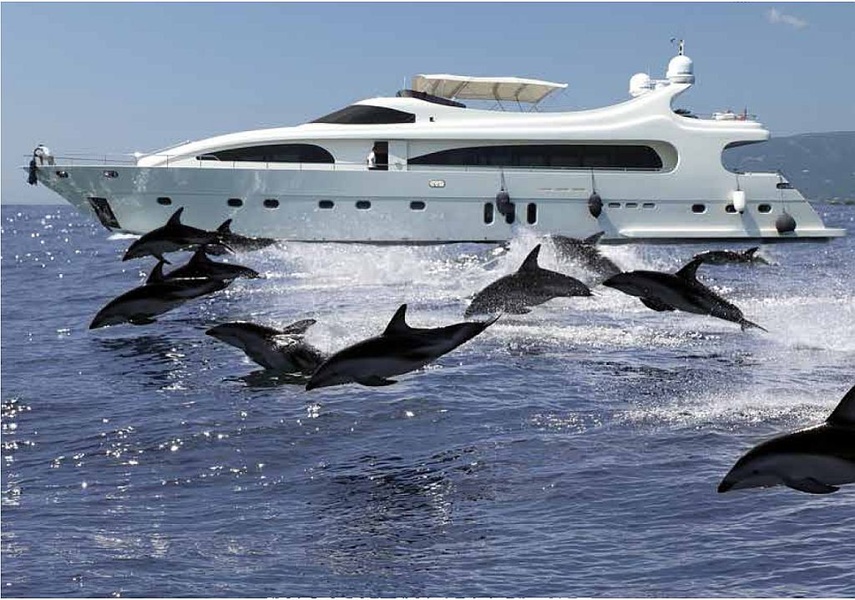 18. Celebrities are no longer interesting to look at.
The selebrity doesn't give you the creeps. You know they'll leave a smell in the latrine, toothpaste in the sink and sand on deck. It's just like after mere mortals.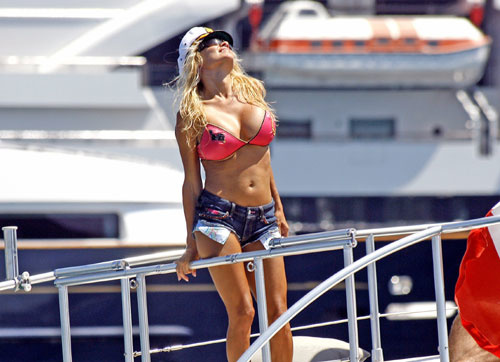 19. Your seasons have blended
What is winter? You don't remember anymore. You spend summer in the Mediterranean Sea, winter in the Caribbean. Yachties just go where it's sunny and you can swim.
20. Every season you think about quitting yachting.
After hard work on the world's most discerning boss, cleaning the toilets, cleaning the deck and breaking up quarrels inside the crew, you declare you will leave the yachting. But next season, you're back on board.