Sometimes unpleasant things happen to our favorite boats. Such as: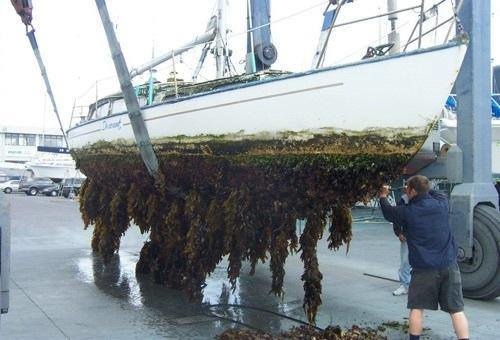 Or so: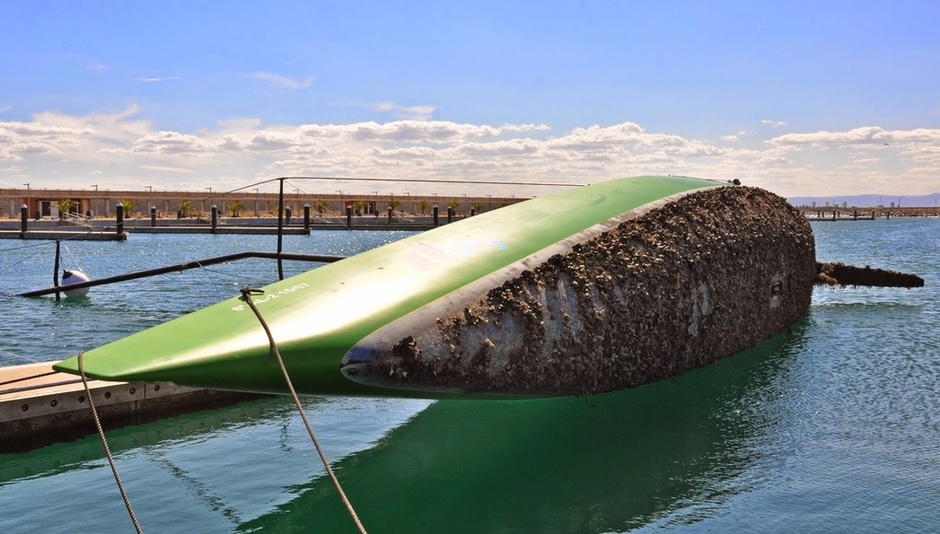 The last photo is not of a nameless dinghy but of the legendary ESP-65, the first IACC racing yacht designed for the «America»'s Cup. And it, unlike the first boat, is not cleaned by anyone.
The shells and algae overgrown on the hull are unpleasant, but fixable. It is possible to correct the situation even in cases such as this one, where the boat is kept afloat only thanks to the crane on the port side: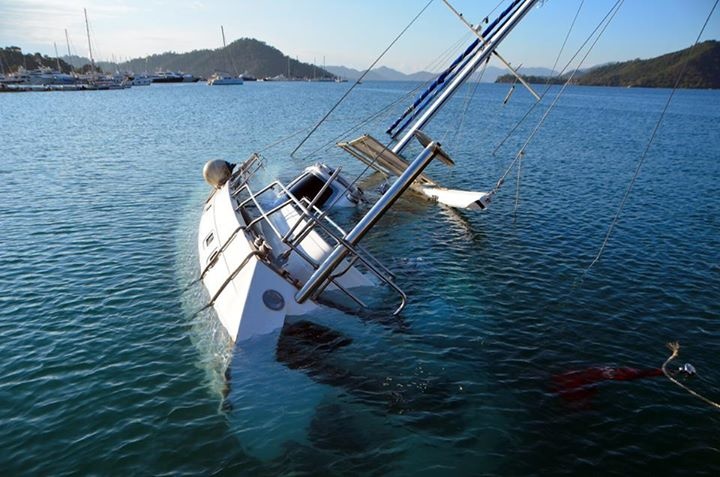 The call for a yacht's evacuation service will go a long way, and the yacht will not only need to be raised, but also repaired and the equipment removed by the marauders returned. According to the comments to this Facebook photo, in this case the owner of the boat is dead and his wife is not engaged in boating, so the fate of the yacht is unenviable. But in less tragic cases, the boats are left without supervision and proper care: many owners do not have enough money, time and skills to keep the boat in working order. The classic solution to this situation is share ownership. It is possible to find a person and to conclude a contract of joint ownership of the boat (for example, 50-50). However, for a number of reasons, this arrangement is not very convenient for both parties involved.
Reflects one of the creators of the Boat Buddys website, which allows boat owners to find people willing to look after their yachts in return for the opportunity to ride them:
«I came across an ad offering to sell a 50% stake in a 26-foot sailboat parked on a pontoon berth in Chichester harbor. I had seriously considered this option, but even the 50% interest meant that I would have to make a one-off payment of £5500 in addition to the current berth rental, maintenance and so on. That's when the idea of a 'boat buddy' came to me. Although the owner was not an acquaintance of mine, he was like me a sailor. I had experience of owning a yacht, and as a former owner, I understood that it was not easy for him to make a decision about partial sale. When I spoke to him by e-mail I learned that he had his own business and a second bigger yacht in France. We were about the same age and soon we were poisoning each other's sea bikes.

I found out that this boat was important to him, so he went for a partial sale so he wouldn't lose it completely. Because of the business, and given the second boat, he didn't go out to sea much. I explained to him that I could only dedicate about three weeks a year to yachting myself, and with that in mind, and the fact that I would have to spend five hours each time on the way to the berth where it was parked, a 50% deal was not a good deal. Instead I offered him £1200 to cover the cost of renting the pier in exchange for three weeks of using his boat in the coming season. He agreed and was very pleased with the deal which allowed him to reduce the cost of his boat while still being the sole owner».
This was the idea behind Boat Buddys, a message board from boat owners who need an extra pair of hands and yachting enthusiasts who are willing to offer these same hands in exchange for the opportunity to occasionally go out at sea on someone else's boat.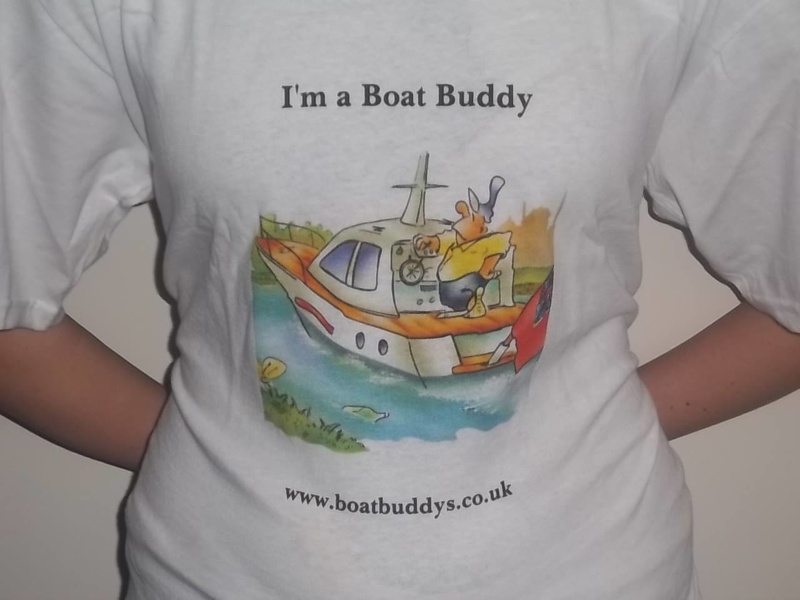 The creators of the site have prescribed three schemes on which a buddy» deal can be made«. Legally it is not formalized in any way, although admins and advise to prescribe conditions to avoid disputes.
Scheme one: agreed financial payment to the owner or third party (e.g. berthing fees) in exchange for the right to use the boat. It is necessary to distinguish between financial payment and rent. If two buddies share the running costs, this fits into the scheme, and if there is a clear dachshund (e.g. week of boat use = £500) and you» have 10 «buddies, this qualifies as a rental.
Scheme two: work in exchange for the right to use the boat. The parties stipulate the amount of maintenance work to be done «by the boat buddy»to prepare the boat for the new season and during the season. This scheme does not imply any financial injections by the boat «buddies» and is suitable for people with sufficient time and experience.
The owner, in turn, will save on maintenance.
Advertising for «a boat buddy» or boat owner who needs help is free after registering on the website. You can also read other people's listings for free, but you have to pay £25 to see the contact details of the users who have placed them. Access is available for one year. A paid account also allows you to write on a forum where it's still quiet, however, with one message in each top.
In addition to a section of ads from owners and «boat buddies» and the forum, the site has «a hoarding»area where (ideally) they sell or look for boat parts, but it is still rotten - just one post about finding a trailer.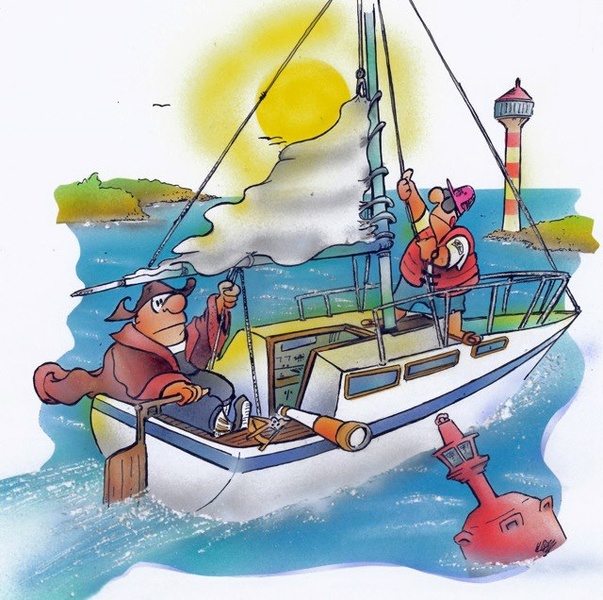 Although the idea itself is interesting, its implementation is limp. First of all, the search of ads is poorly organized. You can only search by keywords, you can not sort ads by date or geography. As for the geography, it is still limited to Britain.
Occasionally an ad appears to search for a «boat buddy» somewhere in Croatia, but this is an exception to the rule.
The ad submission form is a simple HTML editor with three mandatory fields: title, description and location. This gives more freedom to users, and sometimes ads contain rather little information. Finally, when you decide to use this service, remember that your deal will be void and you will not be able to bring an unscrupulous «boat buddy» to justice.
However, the stories of Boat Buddys community members are set in an optimistic way. «I placed an ad on this website and met Chris, a native soul and enthusiast who helps me rebuild my GK24»," writes one.
«I like this site, although the idea of a "boat buddy" is not new to me. For many years I was a crew member with different skippers, and I always had the feeling that I was tolerated, not appreciated. This was not due to some unprofessionalism on my part, but rather to the idea that "this is my boat and I am responsible for it". Even worse, when the captain's best friend is in the crew, then your status drops even lower. Good ideas and suggestions are ignored, and you have to put up with it. Things changed when I met the captain who needed a little help with the repairs. I helped out at the shipyard and invested some money in it. So I became a "boat buddy" myself without noticing it. Now I feel like I'm part of the crew, and although the skipper's word is final, I feel that my contribution to the whole thing weighs a lot and the suggestions are taken seriously»," says another user.
So good luck finding like-minded people!